Throbbing Gristle, ATP 2004: a gateway to a strange other England
An encounter with the British industrialists opened not only a world of music and underground culture but a whole new way of living
Luke Turner
05, Aug, 2020 @2:31 PM
Has the holiday-camp indie festival had its day?
Safe as Milk, which was set for Prestatyn Pontins, was cancelled last week. In the wake of All Tomorrow's Parties's demise, what is the outlook for such leftfield events?
Laura Snapes
04, Apr, 2017 @11:00 AM
All Tomorrow's Parties events company announces closure
Company cancels upcoming Iceland event and says it will be 'closing down the entire live side of ATP Festivals and live promotions with immediate effect'
Guardian music
16, Jun, 2016 @3:55 PM
All Tomorrow's Parties: where did it all go wrong for the beloved indie festival?
In the wake of the collapse of its recent Manchester event, we investigate how Barry Hogan's project went from anti-corporate utopia to debt-stricken disaster
Hannah Ellis-Petersen
06, May, 2016 @3:56 PM
Stewart Lee's All Tomorrow's Parties review – the indie connoisseur's festival
Despite organisational problems, acts such as the Fall, Roky Erickson, Sleaford Mods and Ex-Easter Island Head made the seaside festival the place to be for fans of the avant garde, esoteric or outsider
JR Moores
18, Apr, 2016 @12:32 PM
Curating… you are the disease, I am the curator | Stewart Lee
'In preparing the ATP "curation", I undressed, lay on the floor and attempted to visualise the whole history of human sound'
Stewart Lee
27, Mar, 2016 @9:00 AM
All Tomorrow's Parties festival thrown into confusion
Event bosses assure that Stewart Lee-curated festival will go ahead after ticket holders are reportedly told by Pontins that it was cancelled
Guardian music
02, Mar, 2016 @11:48 AM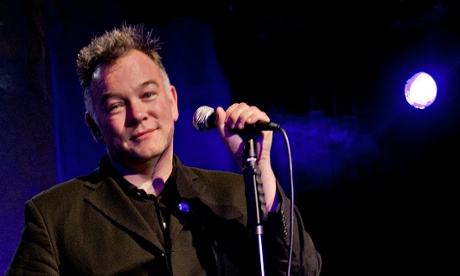 Stewart Lee announced as ATP 2016 curator
'Bring a bucket, spade, swimwear and an open mind,' says Lee, who will handpick a lineup for ATP 2.0 at Pontins in Wales next year
Harriet Gibsone
24, Jun, 2015 @12:00 PM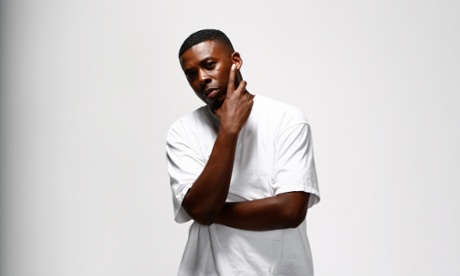 Introducing the band: Mogwai's Stuart Braithwaite interviews Wu-Tang's GZA
In the final instalment of Mogwai's ATP interviews, Stuart speaks with the Wu Tang Clan member about early starts, science and the absence of thought-provoking rap
Harriet Gibsone
19, Jun, 2015 @3:13 PM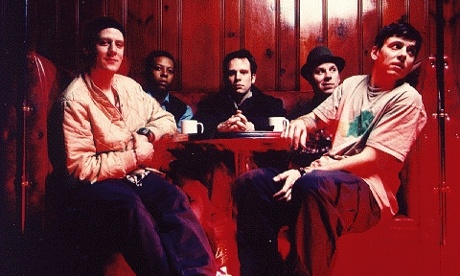 Introducing the band: Mogwai's Stuart Braithwaite interviews Tortoise
In a rare interview with Tortoise's Doug McCombs, he talks about adapting to electronics, learning to experiment, and a new album for 2016
Harriet Gibsone
17, Jun, 2015 @4:53 PM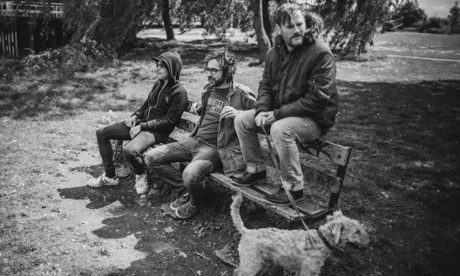 Introducing the band: Mogwai's Stuart Braithwaite interviews Geoff Barrow and Billy Fuller
Geoff Barrow and Billy Fuller talk about Bristol, the modern music industry and their side project Beak>
Harriet Gibsone
16, Jun, 2015 @4:48 PM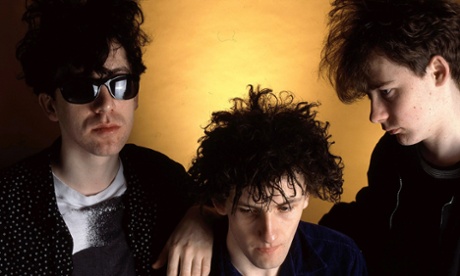 Introducing the band: Mogwai's Stuart Braithwaite interviews the Jesus and Mary Chain's Jim Reid
In the run up to Mogwai's ATP event next week, Stuart Braithwaite speaks to some of the event's performers. Here's the Mary Chain's Jim Reid, who talks acid, anger, banishment from the BBC and brotherly hate
Harriet Gibsone
15, Jun, 2015 @11:11 AM