Keith Tippett: British jazz pianist dies age 72
The 'west country bloke with a great big heart' collaborated with a wide range of musicians from Louis Moholo-Moholo to Robert Wyatt
Laura Snapes
15, Jun, 2020 @10:02 AM
The 50 best songs about Europe – ranked!
Brexit is delayed – so voyager avec nous on a trans-European tour of music, from Paris to Berlin via Finistère. Tout le monde à bord!
Michael Hann
11, Apr, 2019 @12:13 PM
Readers recommend playlist: your unlikely collaborations
This week's reader-curated list gives us pairings such as Neneh Cherry and Youssou N'Dour, and the combined powers of Bono, Brian Eno and Pavarotti

George Boyland
30, Nov, 2017 @12:00 PM
Captain Sensible's playlist – Soft Machine, Mylène Farmer, Terry Riley and more
Forty years after helping to form the Damned, the Captain picks a punk-free playlist of all-time favourites
Captain Sensible
10, Nov, 2016 @10:00 AM
Elvis Costello: 10 of the best
He emerged in 1977 as the archetype of the angry young man, but it didn't take Elvis Costello long to realise he needed to slow down and try something different

Jeremy Allen
27, Jan, 2016 @12:45 PM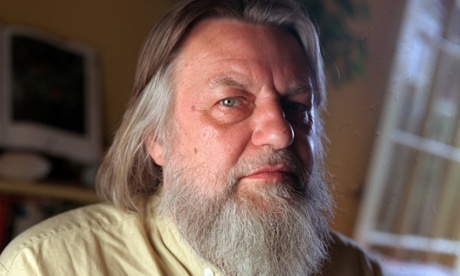 Robert Wyatt writes tribute to the late Ornette Coleman
Experimental musician praises the 'timeless vocal beauty of the actual sequences of notes and phrases he could come up with, and the feeling of pure living joy of playing they can communicate'
Guardian music
16, Jun, 2015 @8:32 AM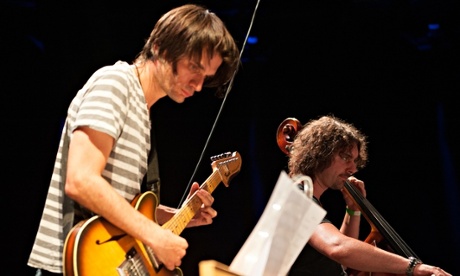 Jonny Greenwood, Robert Wyatt and others to write essays for book about creative epiphanies
Stewart Lee and Michael Gira among contributors to forthcoming book Epiphanies: Life Changing Encounters With Music
Guardian music
24, Mar, 2015 @9:09 AM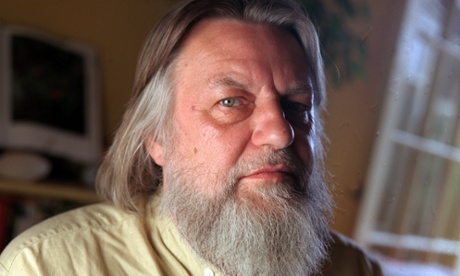 Robert Wyatt at 70: happy birthday, Old Rottenhat!
Robert Wyatt – who turns 70 tomorrow – may have retired, but his work permeates so many strands of culture that he's more influential today than ever
Marcus O'Dair
27, Jan, 2015 @3:53 PM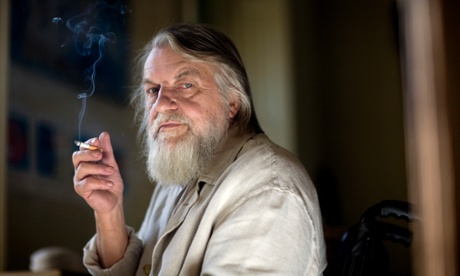 Different Every Time: The Authorised Biography of Robert Wyatt by Marcus O'Dair – review
Ian Penman on an affectionate look at the early 70s and the life and music of an unlikely national treasure
Ian Penman
26, Nov, 2014 @11:00 AM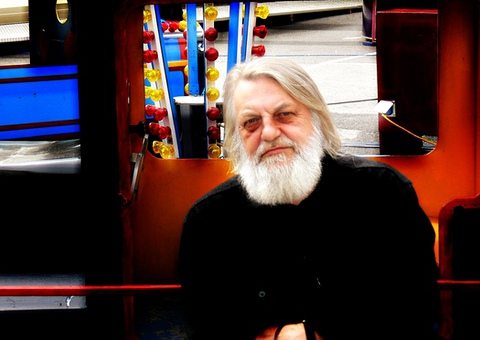 My hero: Robert Wyatt by Jonathan Coe
Oblique and eccentric, Wyatt's songs provide the voice of sanity during insane times, writes Jonathan Coe
Jonathan Coe
31, Oct, 2014 @5:59 PM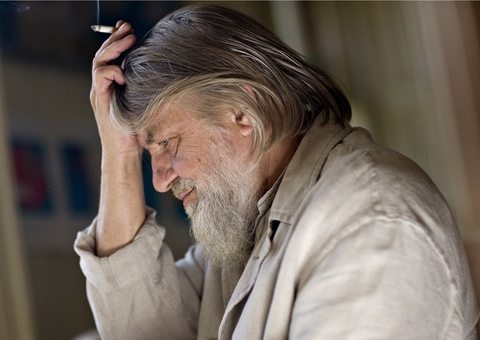 Soundtrack of my life: Robert Wyatt
The prog-rock pioneer talks to Jude Rodgers about his love of jazz, the thrill of meeting Bulgarian folk singers and why Pharrell Williams is as good as any of the 60s soul greats
Interview by Jude Rogers
25, Oct, 2014 @11:05 PM

21 years of the London Jazz festival: 21 key moments
The London jazz festival celebrates a key birthday this year - 2013's festival is its 21st. Our critics John Fordham and John Lewis, who've covered between them every festival, pick their favourite moments from each year
John Fordham
06, Nov, 2013 @12:48 PM