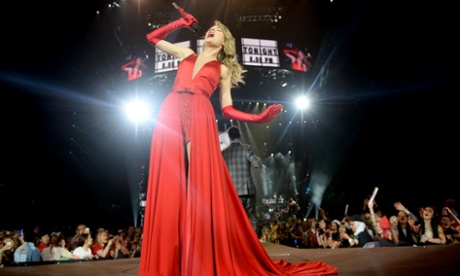 Miley Cyrus, Robert Plant, Taylor Swift, Prince … favourite gigs 2014
From enormodomes to tiny clubs, from veterans to newcomers – our writers round up the very best live music they saw over the last year
Alexis Petridis, Michael Hann, Harriet Gibsone, Tim Jonze, Jenny Stevens, Dave Simpson, Ben Beaumont-Thomas, Paul MacInnes, Rebecca Nicholson, Dorian Lynskey and Lanre Bakare
31, Dec, 2014 @9:00 AM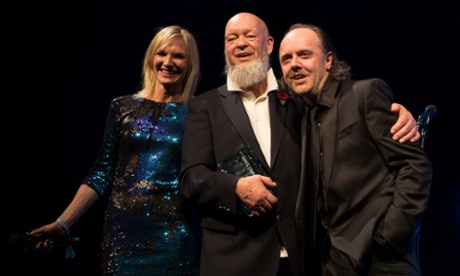 Read Lars Ulrich of Metallica's tribute speech to Michael Eavis
The drummer with 2014's Glastonbury headliners paid tribute to the festival's founding father at an awards ceremony in London – read what he had to say in full
Caspar Llewellyn Smith
04, Nov, 2014 @9:37 AM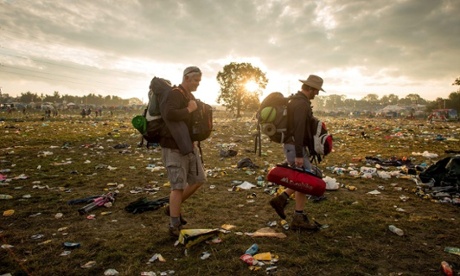 Tickets for Glastonbury festival 2015 available from 5 October
First details of next year's event have been confirmed, with weekend tickets available from the start of next month
Guardian music
16, Sep, 2014 @1:36 PM

Dolly Parton: 'I've seen my songs slaughtered pretty good'
The Queen of Country on people singing her classics, being the toast of Glastonbury and who should play her in the biopic she's planning
Rebecca Nicholson
24, Jul, 2014 @1:10 PM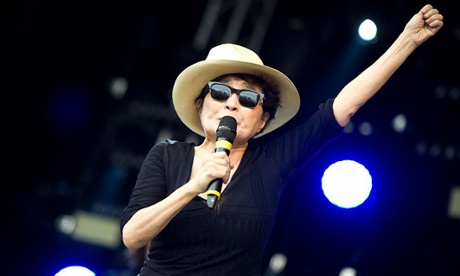 Why Yoko Ono doesn't deserve the hate | Myf Warhurst
The avant garde artist continues to draw fire – but I admire the power of her performances, and her refusal to conform, writes Myf Warhurst
Myf Warhurst
09, Jul, 2014 @2:33 AM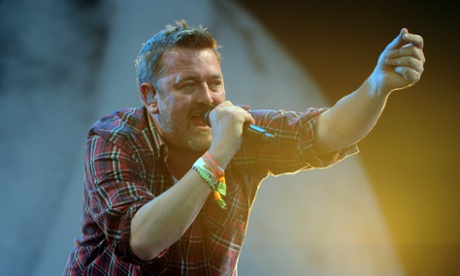 Elbow's Guy Garvey: Glastonbury was almost a complete disaster for us
After a fork of lightning hit the ground near Glastonbury, we thought our set might be ruined … but our crew saved the day
Guy Garvey
08, Jul, 2014 @11:08 AM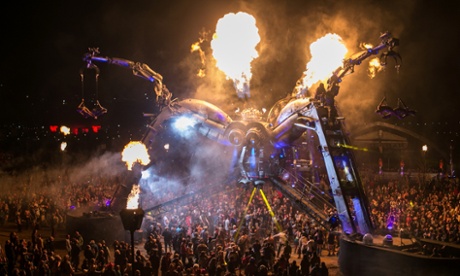 This week's best music links: Craig David, Robin Thicke and Glastonbury
This week was dominated by Glastonbury Festival, but we're hit with the surprise return of Craig David, and Robin Thicke being Robin Thicke
Hannah Jane Parkinson
04, Jul, 2014 @4:53 PM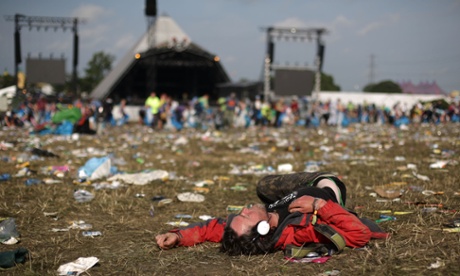 Tell us about your worst experiences at music festivals
Share your memories of your nightmare festival experiences
Hannah Jane Parkinson
04, Jul, 2014 @4:32 PM

Diary of a Dodge Brother skiffling at Glastonbury
Twenty years since his last – disastrous – visit, how did the Observer's film critic, Mark Kermode, find performing live with his skiffle band?
Mark Kermode, Observer film critic
04, Jul, 2014 @10:45 AM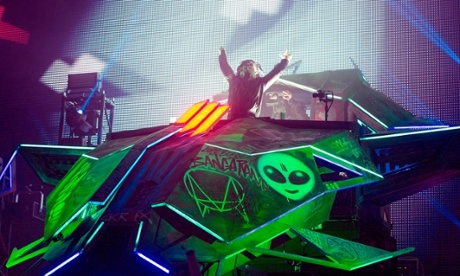 Glastonbury 2014: Guardian staff share their highlights
Most of them can barely remember where they were this weekend, let alone a highlight. But after a little probing here are the Guardian staff's favourite moments from Glastonbury 2014 – from Skrillex's mind-bending show to a futile hunt for Aphex Twin
Lanre Bakare, Tim Jonze, Nosheen Iqbal, Hannah Jane Parkinson, Michael Hann, Karin Andreasson, Alicia Canter, Matt Hall, Tshepo Mokoena and Rebecca Nicholson
01, Jul, 2014 @2:49 PM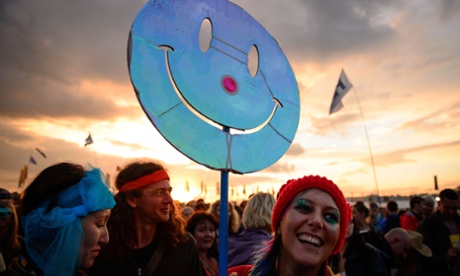 Glastonbury 2014: How was it for you?
The headliners have thrown their drum sticks into the crowd and the tents are packed up on Worthy Farm for another year – now you've recovered, what was your favourite moment?
Hannah Jane Parkinson
01, Jul, 2014 @9:37 AM

Dolly Parton was right at Glastonbury – let's embrace festivals' utopian spirit | Philip Hoare
Philip Hoare: From pagan rituals to Wesley, there's always been something liberating about a mass of unsupervised humanity in a field
Philip Hoare
30, Jun, 2014 @12:23 PM