It's shocking! It's upsetting, unacceptable, and immoral! Or is it? What makes a scandal scandalous? Scandal is always on the move. The more there is of it, the less there seems to be, each apparent scandal nullifying another from the past. And in the end the formal dictionary definition may evolve and dissolve into an outmoded anachronism, and what remains may be but a fashion accessory – a form of Nordic summer footwear - the Scandal.
But can scandal still exist today? In music or in our broader culture? Let's try and answer that one, in song, or otherwise.
In 1956 audiences were shocked, shocked I tell you, shocked down the level of the very navel, when a young Elvis Presley appeared on the Milton Berle Show and thrust his pelvis in an outrageous gyration, ushering in a new screaming generation. It was such an outrage Ed Sullivan even said he would never have Mr Presley on his show. He did however later change his mind. What a surprise. That's so-called controversy, or scandal for you.
Scandal then can be a barometer of society's fickleness and hypocrisy as much as any measurement of current morality. In the music world, scandal is also a prime vehicle for publicity, so your song choices might reflect this as other issues. In 1966 John Lennon told the Evening Standard that the Beatles were more popular than Jesus. That was John simply being John, but of course the eruption that followed was an example of how any media-hyped scandal can build into tidal waves.
The big themes of music scandal cover a spread of virtues and vices across religion, crime, drugs, power and sex. With a true talent for controversy, Sinead O'Connor ripped up a picture of the pope on Saturday Night Live in 1992. In 1989 Madonna did her Like a Prayer video, snogging a black Jesus. In 1958 the British press discovered that Jerry Lee Lewis had married his 13-year-old half cousin. Lewis didn't know what the fuss was about. Perhaps that was a culture-clash controversy.

In other news, David Bowie came out as bisexual in the early 70s, Elton John came out later, and George Michael much later, by accident in an arresting event in a public toilet. The scandal of that seems absurd now, as does the Sex Pistols' John Lydon say a "rude word" – shit – on the Bill Grundy Show in 1976, though not nearly as funny as when a rather inebriated Steve Jones addressed Grundy as "You dirty fucker" when the presenter clumsily flirted with an indignant Siouxsie Sioux.
So from Britney Spears to Miley Cyrus and "twerking" (or is that "marketing"?) scandal is often transitory. But your scandal-subject song choices may well, by contrast, be timeless, and may cover anything that surrounds scandal, from outrage to gossip, sexual shame to songs about the exposure of sordid secrets.
In music's history, drink and drug scandals are as common as, well, drink and drugs, from Jagger and Richards to Pete Docherty of the Libertines to Whitney "crack is whack" Houston. Ozzy Osborne meanwhile comes in a category all his own, with his arrest in San Antonio in 1982 for "pissing up the Alamo" one of many.
And then there are some controversies that are actually music-based. How about lip-synching by Milli Vanilli, exposed in 1990? Oh, what a shock that was. Oh sorry, I was supposed to be talking about music. Maybe Beyonce miming in front of Barack Obama? Or how about most episodes of Top of the Pops? Many musical scandals tended to occur when bands actually attempted to play live on the show.
Some pop music scandals are not so humorous, from Phil Spector's shooting incident, Michael Jackson's many controversies (but I'm not thinking of Jarvis Cocker's hilarious flapping about on stage at the Brits in 1996), to the deaths of Michael Hutchence, Kurt Cobain and many more. And with the many revelations about several popular culture figures following the death of Jimmy Savile, then it is indeed the case that the innocence of much of many of our childhoods, mine included, especially from the 70s, have been soured.
But with our culture constantly so awash with scandal, is anything really scandalous anymore? As Oscar Wilde put it in Lady Windermere's Fan, "Scandal is gossip made tedious by morality." Well, here are just a few more recent ones to consider. Look at Fifa and Sepp Blatter. Look at the very idea of the 2022 Qatar World Cup, and how its construction, in a country with a climate entirely unsuitable for the sport, is built on exploitation of Nepalese workers living in appalling, slavery-type conditions. Look at the Liverpool 96. Look at the creation of an emissions test cheating equipment in VW cars (and who knows what other makes and goods), and in the context of this, the destruction of the environment in general.
Consider the MPs' expenses scandal. Consider a shameless press and a prime minister editing of rival's words into a bare-faced lie, and in doing so, merely giving an impression of responsible leadership that is in fact a very poor sign of politics. Or perhaps that is just a porcine? Consider the hounding of innocent individuals to sell newspapers and the hacking of phones. And think about how the world is run, from the banking system to tax loopholes, to a benefits system that has caused suicide, and gross inequality that continues to widen.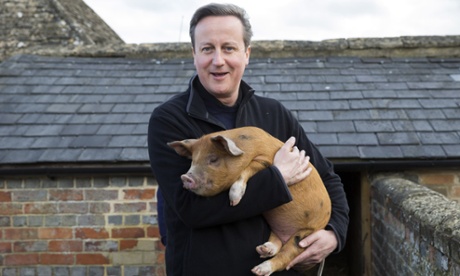 So … no more scandals? I don't think so. As that great journalist, Bob Woodward, who uncovered the Watergate scandal, said: "The source known as Deep Throat provided a kind of road map through the scandal. His one consistent message was that the Watergate burglary was just the tip of the iceberg."
So then, search deep for your scandal-based songs and send them, not so much in brown envelopes, but in comments below with links and ideally justifications. This week's judge and scourge of all scandals is the mighty sonofwebcore. Put in your nominations in by last orders 11pm BST this Monday 12 October for his results published on Thursday 15 October.
To increase the likelihood of your nomination being considered, please:

• Tell us why it's a worthy contender.
• Quote lyrics if helpful, but for copyright reasons no more than a third of a song's words.
• Provide a link to the song. We prefer Muzu or YouTube, but Spotify or SoundCloud are fine.
• Listen to others people's suggestions and add yours to a collaborative Spotify playlist.
• If you have a good theme for Readers recommend, or if you'd like to volunteer to compile a playlist from readers' suggestions, please email peter.kimpton@theguardian.com
• There's a wealth of data on RR, including the songs that are "zedded", at the Marconium. It also tells you the meaning of "zedded", "donds" and other strange words used by RR regulars.
• Many RR regulars also congregate at the 'Spill blog.
Want to compile a playlist from readers' song suggestions? We are looking for volunteer writers from 15 October. Email peter.kimpton@theguardian.com