This is a journey into sound.
Coldcut's remix of Eric B & Rakim's Paid In Full is irritating, brilliant, random and memorable and pointed clearly both to the future and the past in its use of 23 separate samples, including Humphrey Bogart, Ofra Haza, and Mikey Dread. But music has been and always will be recycled. What's the family tree of your favourite song?
Copyright law as originally intended lasted for 14 years from production. In the UK and US it has now been extended to life plus 70 years, which many feel is too long. Russian classical composer Alexander Borodin had been dead for 66 years when the musical Kismet (based on his Prince Igor) was produced on Broadway. Tony Bennett recorded Stranger In Paradise from it in 1953.
When the Small Faces recorded a cover of Muddy Waters' You Need Love, then Led Zeppelin produced Whole Lotta Love and arguably reproduced Steve Marriott's vocal inflections almost note for note and crediting Plant/Page as writers, nobody blinked. When asked where he got the song, Muddy Waters said "the cottonfields". When asked who sang it first he answered "Son House".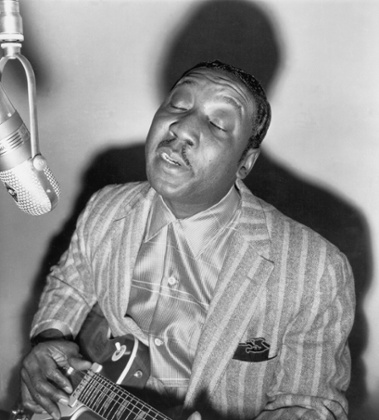 Richard Berry joined Rick Rillera & the Rhythm Rockers in 1955 and came across Rene Touzet's classic El Loco Cha Cha Cha (itself a rewrite of Amarren Al Loco or Tie Up the Crazy Guy by Cuban bandleader Rosendo Ruiz Jr) and rewrote it as garage-rock calypso standard Louie Louie, which became an all-time classic hit by the Kingsmen in 1963.
Clement Dodd owned Studio One in Jamaica, discovered Bob Marley, worked alongside Lee Perry, and rarely paid royalties to musicians, yet brilliantly employed a house band called Sound Dimension to create reggae templates which would be recycled with different melodies and singers performing over the rhythm tracks. His favourite track was Real Rock, with ace keyboard work from Jackie Mittoo, versioned hundreds of times by the likes of Junior Murvin, Dennis Brown, and Augustus Pablo.
Technology drives change. Magnetic tape wasn't freely available until the 50s, when Stockhausen and others started creating strange new looped pieces, which would eventually influence Miles Davis, the Beatles, and the American minimalists. It would only be a matter of time before the instrument recording the sound became the instrument itself. Today vinyl, samplers and digital recorders have created a whole new world of possibilities.
In fact, the first major hip-hop hit record didn't use a sample – the Sugarhill Gang used real instruments to recreate the rhythm track of Chic's Good Times and spawned Rapper's Delight, a hugely entertaining slice of funky wordplay. When Chic's Nile Rodgers threatened legal action, he and bassist Bernie Edwards were co-credited as writers, and now when Chic play Good Times live - Rogers raps delightfully over it. Rapper's Delight unleashed an avalanche of inspired creativity.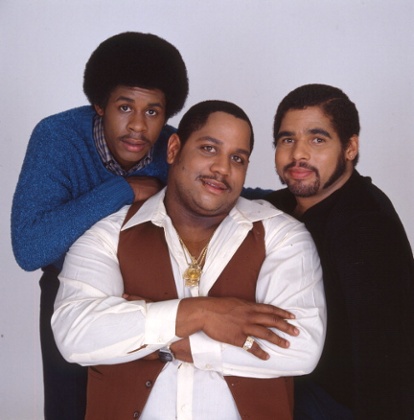 Economics is the other great cultural changer. When hundreds of disused musical instruments appeared from marching bands at the end of the American civil war, jazz was born. When schools stopped providing musical instruments to kids in poor areas in the 70s, hip-hop was born. How could you afford a drum kit? You found a piece of vinyl with a breakbeat and looped it between two turntables. Records with exposed drum breaks became gold – the Incredible Bongo Band's Apache, The Winstons' Amen Brother, the Soul Searchers' Ashley's Roachclip and James Brown's Funky Drummer have all been sampled hundreds of times each.
Early hip-hop is drenched in old R&B – Sly Stone, Parliament and, of course, James Brown. He crops up as writer and producer of Lyn Collins' Think (About It) (1972) – the underlying hook on the classic It Takes Two by Rob Base & DJ E-Z Rock, which has itself been sampled over 100 times.
Sampling now touches every musical genre. Beck used splices of the Dylan-penned, It's All Over Now Baby Blue by Them on Jackass.
The ancestry of Detroit House producer Moodymann's Black Mahogany goes back over 100 years to Claude Debussy via Walter Murphy's classical disco remix Afternoon Of A Faun, while Plan B used Alles Neu by German rapper Peter Fox, itself a reworking of Shostakovitch's 7th Symphony for his 2012 protest song Ill Manors.
Cleared sampling stands on the shoulders of giants, acknowledges them and shares the royalties. Us3 plundered the Blue Note catalogue for their massive hit Cantaloop (Flip Fantasia) using Herbie Hancock's Cantaloop Island as a springboard.
Final word goes to vintage Polish-born sampler and guru Holger Czukay of Krautrock pioneers, Can, who studied under Stockhausen in the 60s. This is, appropriately Music in the Air.
This article was sampled from a blog produced by an online music community. Feel free to recycle it. Originality? Two sounds that haven't been mixed together yet.
The playlist
Eric B & Rakim (Coldcut Remix) – Paid In Full

Tony Bennett – Stranger In Paradise
Rick Rillera & The Rhythm Rockers – El Loco Cha Cha Cha

The Sugarhill Gang – Rapper's Delight
Rob Base & DJ E-Z Rock – It Takes Two

Us3 – Cantaloop (Flip Fantasia)