Blanck Mass, Manchester & Liverpool
Most people have a favourite moment from the 2012 Olympics. For some, the meeting in which it was decided that the Olympic flag would be brought out to something by a Fuck Buttons side-project was a thing to treasure more than any athletic prowess. The solo venture of Benjamin John Power from F Buttons, as they are occasionally rather coyly known, Blanck Mass can indeed run to melancholic beatless drones such as Sundowner (the song used in 2012). More typically, Power works in a punishing heavy electro, such as you might find on his 2015 album Dumb Flesh. Built on unyielding drum patterns and a weaponised New Order vibe, Blanck Mass live is more in the vein of Oneohtrix Point Never or the departed Emeralds, all about balancing the noise with aeons of kosmische space, and a slightly gothic sense of foreboding.
The Deaf Institute, Manchester, Thu; Liverpool International Festival Of Psychedelia, Camp And Furnace, Fri
Public Image Ltd, On tour
John Lydon has spent nearly 40 years telling the world that he is not who they think he is. In principle a limited topic, in that time he's managed to transform it into an inexhaustible resource, using it to examine fame, truth, media and human behaviour, meanwhile turning his bands – the Sex Pistols and Public Image Ltd – into two of the most influential in history. It's tempting to think of PiL as a group with a classic lineup (Lydon, Levene and Jah Wobble defined spiky, reverberating post-punk), but in recent years it has become something more like the Bad Seeds, with Lydon presiding over an evolving cast of characters. The band have made two albums since 2012, but it's this month's What The World Needs Now… which is the keeper. Good jokes, big themes, bad language: it's the stuff of PiL, and the stuff of life itself.
Manchester Academy, Sat; Riverside, Newcastle upon Tyne, Sun; Fibbers, York, Tue; University of Warwick, Coventry, Wed; O2 Academy Bristol, Fri; touring to 4 Oct
JR
One Direction, London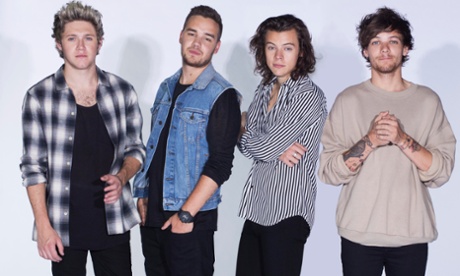 So sophisticated is the machinery around boybands, it seems the strangest dramas can be repurposed as lovable eccentricities, the most irreconcilable differences just added spice for a future reconciliation. All faintly disrespectful to those involved, of course, but it's hard to see the departure of Zayn Malik or the band's forthcoming hiatus as problems that won't be fixed. In the meantime, these shows on the On The Road Again tour – met with hysteria on their announcement 18 months ago – have changed in character. Now they have something of the fin-de-siècle about them – their jaunty pop granted the gravitas of a last hurrah. Like they say: always leave them on a hiatus.
Roundhouse, NW1, Tue; O2 Arena, SE10, Thu to 30 Sep
JR
Sun Araw Band, On tour
A survivor of the US DIY underground of the early 00s, Cameron Stallones, AKA Sun Araw, has barely had a bad moment. The west coaster's dubbed-out synths and hallucinatory loop jams have passed through concept records on ancient Rome and future sci-fi, finishing up for this year's album Gazebo Effect somewhere that can feel altogether more pedestrian. This tour brings that sound to UK shores, with Stallones also managing to shoehorn in a collaboration with British jazz vibraphonist Orphy Robinson in London on Monday.
Cafe Oto, E8, Sun & Mon; Sneaky Pete's, Edinburgh, Tue; The Flying Duck, Glasgow, Wed; Audacious Art Experiment, Sheffield, Thu; Cube Cinema, Bristol, Fri; touring to 29 Sep
JA
Michael Janisch, On tour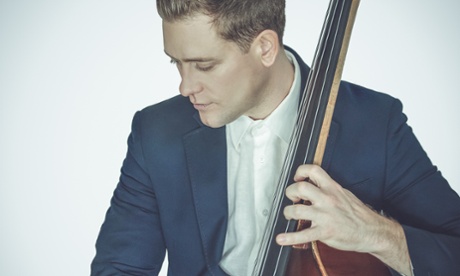 Few US recruits to the British jazz scene – a rare reversal of the usual flow – have made as much difference in so many ways as the bassist, composer, bandleader, teacher and producer Michael Janisch. A talented sportsman from Wisconsin whose career was ended by injury, his remarkable bass-playing seemed to be where all that diverted energy, team spirit and fearlessness wound up. His Paradigm Shift sextet comprises saxophonists Jason Yarde and Paul Booth, electronicist Alex Bonney, drummer Colin Stranahan and keyboard player Cédric Hanriot, while the music splices electronica, improv, avant-swing and funk, with pieces inspired by the leader's life events and the state of the world.
JJ Smyths, Dublin, Sat & Sun; Talking Heads, Southampton, Tue; Leamington RFC, Leamington Spa, Wed; Sound Cellar, Poole, Thu; touring to 10 Dec
JF
Lost In Thought, London
The audience at Rolf Hind's "opera" are advised to wear loose, warm clothing during this four-hour event, a co-production between the Barbican and Mahogany Opera. It will apparently be a chance to "reimagine what opera can be in a totally new music-theatre experience, taking you on an intimate and shared journey of mindfulness". Hind's music has always been drawn to the exotic and sonorities and, more importantly, to Buddhist concepts. What he has now devised with director Frederic Wake-Walker is an attempt to fuse a performance involving a singer (soprano Lore Lixenberg) and instrumentalists with the structure of a meditation retreat. "I hope that the audience feels free to wander among the music," says Hind, "finding parallels, beautiful things, difficult things, and maybe discovering new or forgotten parts of themselves."
LSO St Luke's, EC1, Fri & 26 Sep
AC