Florence + The Machine, On tour
Now a supremely confident performer on the biggest stages, Florence Welch works them like Mick Jagger, each show a potential Madison Square Garden. Written during a year of alleged relaxation, the new Florence + The Machine album How Big, How Blue, How Beautiful instead seems to have derived from a period of high personal drama. Not that Welch's music, her voice being how it is, has historically been without drama. Now, though, it extends to a presentation that's part-Kate Bush, part-primal scream therapy, with interlocking storyline videos, and a symbolic performance that sees her beating herself up in public. It's quite a lot to take in, but it's a testament to Welch as an artist that she's turned personal trauma to such an epic artistic end.
Motorpoint Arena, Sheffield, Sat; The SSE Hydro, Glasgow, Mon; Metro Radio Arena, Newcastle upon Tyne, Tue; Capital FM Arena, Nottingham, Thu; Manchester Arena, Fri; touring to 26 Sep
JR
Shura, London
The 1980s was a decade of action and reaction. Musically, it couldn't have been more vividly expressed than in the middle of those years, when the charts were filled with the electronic grooves of Madonna but the underground fuzzed with indie rock. Aleksandra Denton, AKA Shura, doesn't need to have been around then to have effectively found a way to bridge the gap between the two, adding in a bit of high-concept thinking as well. Recently we've been accustomed to hearing the slicker sounds of the decade being referenced in songs by Jessie Ware or even FKA twigs. Indeed, Shura isn't shy of artistic poise and polish; she released a 10-minute film of her song Three Years which roams in genres from post-dubstep to nu-gazing. Her more natural mode, however, is tuneful dance-pop weighed down with emotional baggage and confusion, which is old-school indie through and through.
Electric Brixton, SW2, Thu
JR
The Weather Station, London & Manchester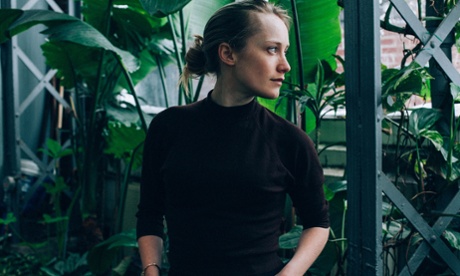 A great guitar player with a strong voice, surely and steadily upping her game with successive releases, Tamara Lindeman (the driving force of the Weather Station) is something like the Canadian Laura Marling. That's not to say that she currently enjoys anything like Marling's level of commercial success, but as far as making records which sound part of a classic tradition without turning into pastiche, current Weather Station album Loyalty is in a similar ballpark. Joni Mitchell is a big presence in this respect, there in the emotive alto trills of Lindeman's voice, but more pertinently in the way her songs start from something quite familiar but feel as if they could go almost anywhere. It's not simply moody abstraction, though. A fan of country music, Lindeman (also a working actor) has a delivery that ensures her songs get precisely where they're meant to go.
Sebright Arms, E2, Thu; Gullivers, Manchester, Fri
JR
Cooly G, Bradford
This show, part of Fuse's current exhibition on female stereotypes and self-image Exquisite Corpse (to 3 Oct), marks the release of Merissa Campbell AKA Cooly G's new Armzhouse EP. The Londoner is one of the UK's most consistent producers, releasing regularly on Hyperdub, and her sound is fat with almost-UK funky triplines, liquid vocal snippets and production that builds into a cumulus of sound, ready to break into a heavy pitter-patter of sodden, head-nodding beats. Campbell's work often gets classified as UK funky but there is more to her than that: she heads in a distinctly divergent direction to that scene's well-worn trajectories; moving and musing on her own gyroscopic axis.
Fuse Arts Space, Thu
JA
Loose Tubes, Welwyn Garden City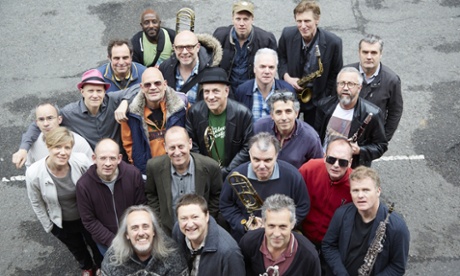 In the 1980s, this young British outfit turned the sometimes hidebound art of big-band jazz inside out, using circus music, rock and delightedly disrespectful warpings of traditional jazz. In 2014, they got back together for shows including the Cheltenham gig that won them Jazz FM's live experience of the year prize. They're back to launch their Arriving album at the Herts jazz festival, and will follow this up with four nights at Ronnie Scott's, W1 (23 to 26 Sep). One of the self-imposed conditions was that they didn't want to be "their own tribute band", so there are vibrant new pieces including Django Bates's witty, wayward As I Was Saying and Eddie Parker's fusion-infused Bright Smoke, Cold Fire.
Campus West: Hawthorne Theatre, Fri
JF
Lars Vogt, Gateshead
Thomas Zehetmair stepped down a year ago as music director of the Royal Northern Sinfonia. He was always going to be a hard act to follow: the chamber orchestra had prospered during his 12 seasons in the north-east and had significantly expanded the range of its repertoire. The pianist Lars Vogt was appointed as his successor, but rather than stepping straight into Zehetmair's shoes last autumn, the orchestra sensibly had a year's interregnum. So his first concert in charge takes place this week, with a programme that also marks the start of a series over the coming season with a Nordic theme. Vogt is playing and directing the Grieg Concerto in this first concert, and he'll end the series next June by conducting Sibelius's Seventh Symphony. There's also a lot in between – more Grieg, more Sibelius, plus works by living composers – with Vogt conducting much more besides.
The Sage Gateshead, Fri
AC