"My music is not modern," Arnold Schoenberg used to say, "it is merely badly played". That accusation could not be levelled at this Proms account of the composer's Piano Concerto. Mitsuko Uchida and the London Philharmonic Orchestra (LPO), under Vladimir Jurowski, delivered it with remarkable grace and outstanding skill, highlighting its lucid textures and lyrical lines.
Uchida has long championed the concerto, along with other piano music by Schoenberg (her immaculately calibrated encore was one of his aphoristic Six Little Piano Pieces). She described this score, completed in 1942, as "a mixture of a Haydn concerto and very late Brahms". Never running short on essential nervous energy, Uchida's performance positioned it fairly and squarely in the central Austro-German tradition to which Schoenberg's music belongs.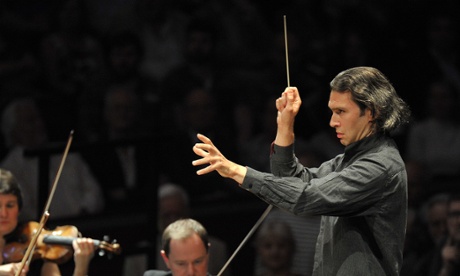 With focused and expert music-making from the orchestra, it was a fine centrepiece to a consistently strong programme that began with a taut account of Beethoven's Fidelio overture that lifted quickly into the air and remained there.
The main work was Shostakovich's mighty if ultimately enigmatic Eighth Symphony, written the year after Schoenberg's concerto and also a product of the acutely disjointed time. More than an hour in duration, it covers a vast range of emotion, from stark tragedy and aural violence to moments of grotesque humour, while achieving some sort of provisional resolution.
Jurowski, who has been the LPO's principal conductor since 2007, has established sufficient rapport with the orchestra to achieve the effects he desires while doing far less than most conductors do. Theresult was a noble and articulate reading of a great symphony, grand in scale and urgent in delivery.
• The Proms continue until 12 September.