Anyone who has ever spent time with independent label Heavenly and its roster might wonder how it ever made it to a 25th anniversary, one it is celebrating by curating a stage at the End of the Road festival this weekend. Don't take that as a criticism of their output – for the past two and a half decades, Heavenly has put out a string of warm-hearted, gently innovative and proudly pop releases, from Saint Etienne through Beth Orton to recent signings Toy and Stealing Sheep. It's more that the people behind the label have never seemed overly concerned with legacy – preferring to live in the moment and worry about tomorrow's hangover when it arrives.
As label boss Jeff Barrett puts it when we meet in west London for a pub lunch that soon becomes two, then three, then … well you get the picture: "It was never about careers, it was all about what was happening tonight. So if you'd asked me when we started [if Heavenly would last 25 years], I'm sure I would have spouted off some grand manifesto with glory attached to it, but the truth is there was never any plan."
Heavenly boasts a roll call of artists that isn't instantly easy to pin down – its first release was an acid house 12-inch by Sly & Lovechild and from there it went on to put out records by artists as eclectic as Manic Street Preachers, the Magic Numbers and Mark Lanegan. Yet if one thing unites them all it's a sense of fandom: an obsession with music's rich past combined with an equally burning enthusiasm for the present.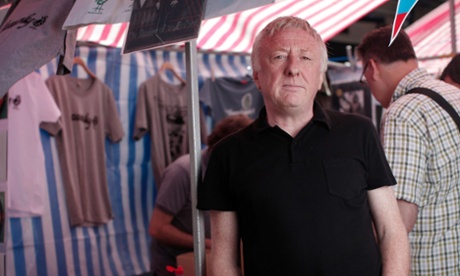 Charlie Salvidge from Toy says business meetings at Heavenly don't tend to contain too much actual business: "We get that out of the way quickly and get on to talking about great records we've heard, films we've seen, things we've read." Saint Etienne's Bob Stanley says he wouldn't be able to count the number of hours he's spent with Barrett obsessively discussing records: "Oh, probably a couple of months … no, more like a couple of years!"
Records to Barrett are magical things that can change lives. They're also a means by which people can avoid the dreariness of everyday society. "All my life, I've been looking for a way to avoid hanging out with straights," he says. His youthful attempts to kickstart an indie scene in Plymouth bemused and impressed Alan McGee so much that he offered him a job at Creation in London. His role there involved doing a bit of everything, which included a stint tour managing the Jesus and Mary Chain in the late summer of 1985. "[McGee] forgot to tell me what to do, and forgot to tell the promoters that the band only played for 15 minutes," recalls Barrett. "That caused some problems when it came to getting paid. Still, it was educational … before that tour, I didn't know you weren't supposed to drink the band's rider!"
The acid house explosion was one of Heavenly's key influences and it was in a club that Barrett met many of the artists he would go on to work with. One of these was Liam Maher from Flowered Up, a gang of working-class casuals from north London with an eye for making mischief.
"They practised every day, but only because their rehearsal room was the same place they dealt weed from," says Barrett. "They were exciting and chaotic, the antithesis to all the career-driven groups."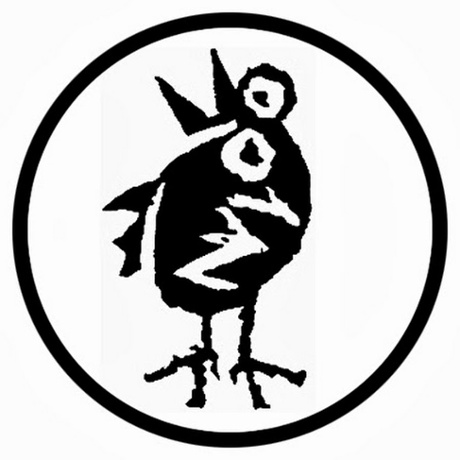 Their story ended in grim fashion, mired in heroin, but they at least made good on their promise to burn brightly before burning out. When they signed a big-money album deal with London Records, Barrett remembers them causing a scene while their lawyers were finalising the last bits of the deal. "Their manager pulled out a big bag of coke, tipped it into the middle of the table and carved out the letters "F" and "U" and then rolled up a note. By the time he'd done that, word had spread around the building, everyone was pressed up against the glass, people from the post room, everyone!"
Around the time Flowered Up were causing mayhem, Barrett got wind of another thrilling, yet polar opposite, band: the Manic Street Preachers. Their singer James Dean Bradfield declared a manifesto – "We're sick of weekend culture, work all week and party." – which flew in the face of Flowered Up's ethos.
"I loved that juxtaposition," says Barrett. "Plus, they had great tunes and absolute conviction. They would say 'We know about you and your ecstasy ways … club culture? Where is the cultural part of this?" And it was brilliant! Good, someone's come along to upset the apple cart!
Barrett says that after years of partying he was starting to feel ready for the occasional night in when his press officer Robin Turner came back from Manchester raving about two guys he'd seen DJing there. "We've got to start a club," he said. Those two guys turned out to be Tom Rowlands and Ed Simons of the Chemical Brothers. And the proposed club night became the Social at London pub The Albany, Barrett reluctantly agreeing to it on the condition it was held on a Sunday evening so that it didn't become too raucous. So much for that – by the third week they were turning people away.
"I remember people standing on tables and chairs in the small, sweaty basement of a pub," recalls Saint Etienne's Sarah Cracknell. "People were playing records that I'd never heard … it was a great time and also a real education."
"Of course, we all had a good time," says Beth Orton, "but there was genuine heart to it too."
Orton was one of many unique female artists that Heavenly shaped the career of, and was signed at a time when female solo songwriters were, as Barrett says, "a real anomaly".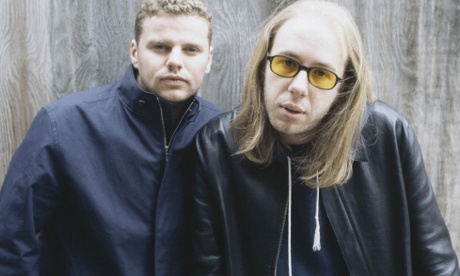 "I was into Nick Drake and being a little folksy bird at a time when it was all Oasis and all that business," says Orton. "It was not cool to be doing what I was doing. But Jeff's little eyes were filled with belief … and that belief, I swear to God, I still to this day try and stand true to."
Heavenly has always liked to position itself as standing apart from the suits in the music industry – "A label should reflect the taste of the people who run it, that's why the majors should fuck off," says Barrett – but it hasn't been averse to entering into partnerships. The biggest of these came in 2000 when it entered into a joint venture with EMI, a deal that led to its most commercially successful period: Doves first two albums went platinum, whereas the Magic Numbers' 2005 debut sold over a million copies worldwide. But the good times weren't to last. Barrett remembers vividly picking up a copy of the Guardian and seeing a picture of Guy Hands, the man who had just bought EMI. "I looked at a picture of this big Etonian fuck and said to Martin [Kelly, Barrett's business partner until 2010] 'He's going to unplug the jukebox, it's over.' And it was. Everything froze. I got my lawyer on the phone and said, 'Get us out as fast as we can.'"
The music industry was also heading into freefall around this time and Barrett – for the first time in his life – was questioning his passion. "I did get disillusioned," he admits. "I had people around me saying, 'Downloading has killed us. What are we going to do?' and I thought, 'Well don't ask me, I've no fucking idea!' I couldn't tell if all that digital change was actually just boring."
To clear his head, Barrett started going fishing. The plan was simply to find peace of mind, but his love of the outdoors ended up being funnelled into Caught By the River, a "post-hedonist" website that has hosted various meditations on nature and art by contributors as varied as Bobby Gillespie, Frank Cottrell Boyce and angling writer Chris Yates. Inspired by everything from the poetry of Alice Oswald to the feeling you get when you see a deer in the wild, Caught By the River became a completely different outlet for people wishing to reject the "straight life".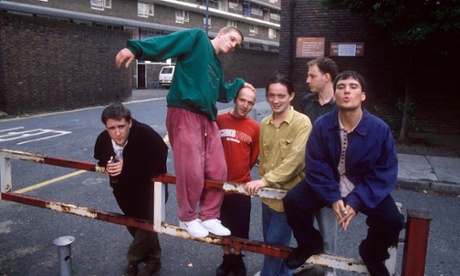 While Barrett cleared his mind, he found his interest in music sparking up again. A Toy gig at the Shacklewell arms reinvigorated him and Heavenly began signing bands as an independent operation once more. Barrett claims that, at 25, it's the "most exciting it's ever been", with 17 groups currently on the label "maybe more, actually, because I signed another two this week!"
There's certainly no need to question whether his relentless passion for music – and life – still remains. When I listen back to what has been over a three-hour conversation, my tape recorder picks up the sound of a third bottle of wine draining and Barrett's voice trailing away in the distance as he heads to the bar, still enthusing maniacally about his latest project: "I've just signed this girl group from Memphis called Nots … fantastic … it's post-punk and garage really …. you've gotta hear it …"
Heavenly Records curates the Garden stage at End of the Road, Larmer Tree Gardens, on Saurday, with acts including Saint Etienne and the Mark Lanegan Band.