A thread of mortality was woven into this final concert of the Leipzig Gewandhaus Orchestra's latest London residency under Riccardo Chailly. Strauss was 25 when he wrote Tod und Verklärung, his symphonic poem about death, but 81 when, in 1945, he reflected on Germany's wartime shattering in Metamorphosen. Till Eulenspiegel, the subject of one of Strauss's most dazzling early orchestral works, dies on the gallows, while Mozart wrote his clarinet concerto two months before his own untimely death.
Yet this was not a reflective concert. Chailly seemed determined to assert that there are few hidden depths in Strauss's brilliant writing. The bright exactitude of Chailly's handling of the scores was the dominant mode. The Leipzig orchestra's execution was fully equal to all Strauss's demands, with some top-notch woodwind playing throughout, but it was the pressing and unsentimental character of Chailly's approach, reminiscent of Fritz Reiner, that marked all three Strauss works.
This worked best with the pace and energy of Till Eulenspiegel, every phrase played with real snap and tremendous collective technique. Tod und Verklärung, a more pretentious work, began without the whispered hush that the score requests, but the fire and depth of the string playing was exceptional and the almost Mahlerian closing pages were superbly done.
Chailly's press-on approach made for a technically very beautiful Metamorphosen, but which would not have satisfied those who have made or established greater claims for this work for 23 strings.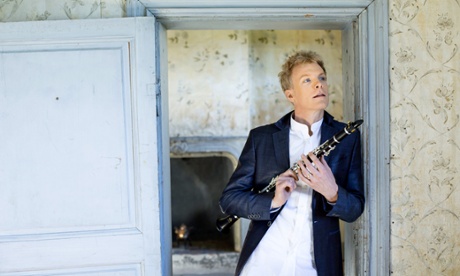 This all served to highlight the marvel that is Mozart's clarinet concerto, which the outstanding Martin Fröst played with irresistible character on a modern version of the basset clarinet for which Mozart wrote. Fröst's legato in the adagio was particularly fine, while the wit and dexterity of his phrasing in the rondo made it feel as if Papageno was somehow on the platform. Interplay between soloist and a much reduced orchestra was exceptional. Here, finally, were hidden, and not so hidden, depths.