The Gaslamp Killer, London & Dublin
As a kindred spirit of Flying Lotus, Gonjasufi and other players in the busy world of psychedelic Californian electronics, it's no wonder that The Gaslamp Killer should have been party to the odd moment of revelation. Most recently, however, this has come courtesy not of any free jazz eureka or psychotropic epiphany, but a rather more prosaic event: a life-threatening scooter accident. Now, post-internal bleeding and operating without the benefit of a spleen, TGK (born William Bensussen) can no longer drink or use drugs, and has been seeking a new way forward. For the moment, as evidenced by his excellent album of this year, Live In Los Angeles (this is a full-band show), he's on the jazz/beats/tip of his debut album Breakthrough, with an added dash of Ethiopiques. His future coordinates, however, are apparently set to inner space, on a lightspeed voyage by chilly synthesizer.
Birthdays, N16, Sat; Sugar Club, Dublin, Thu
JR
Real Lies, On tour
Real Lies do a great job of putting a brave face on it. Beneath the surface, they're patrolling the same beat of rain, chips and romantic disappointment as the likes of like King Krule. But such is the shiny nature of their surface, you'd be forgiven for thinking all was going swimmingly for them. Real Lies often operate in an upbeat, synthpop medium, a glimmer of Balearic sunsets beaming down on monologues located in Haringey. Somewhere between innocence and experience; early New Order and Massive Attack; club and afterparty. A good place to be, in fact.
The Green Door Store, Brighton, Mon; Elektrowerkz, EC1, Tue; Hare & Hounds, Birmingham, Thu; Belgrave Music Hall, Leeds, Fri; touring to 25 Oct
JR
Bob Dylan, On tour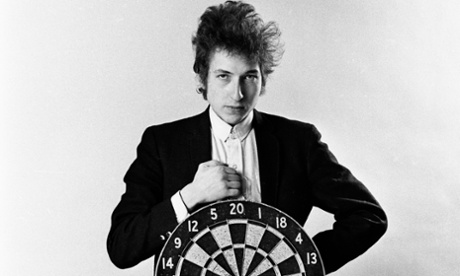 Bob Dylan lives in both the past and present. He proceeds with his recording career (most recently with Shadows In The Night, an album of songs made famous by Frank Sinatra) but also mines his enormous archive of studio recordings (with the ongoing Bootleg Series) and radically reinterprets his biggest compositions live. This can be confusing – a show one might expect to heavily feature the new album will turn out to be a greatest hits set – but the event is absolutely the opposite of a predictable promotional event. As good as it is to see him in a field or arena, there's also something fairly impressive about seeing Dylan in the grand Royal Albert Hall. It was the scene of some of his earliest triumphs in this country, but also matches the grandeur of his present music, a wonderfully upholstered country and western swing, played by men dressed to clean up this town.
Royal Albert Hall, SW7, Wed to 25 Oct; touring to 30 Oct
JR
Battles, On tour
On a global whistle-stop tour that stretches from Kowloon to Cambridge, Battles hit the UK for five dates at the end of October touring new album La Di Da Di. As always with this group, before or after the departure of former frontman Tyondai Braxton, it's never made clear what exactly they're doing. Synths, drums and guitar don't sit easily together, nor do tracks progress as predicted, with puzzling shifts in tempo that keep the mind alert. Take single The Yabba: it stutters along, self-propelled, slipping into a dirty, low guitar-and-drums grind, then becomes coherent and picks itself up out of the blue for a few moments of lucidity, like a drunk who's sobered up enough to dance again.
Manchester Academy, Fri; touring to 28 Oct
JA
Marcus Miller, On tour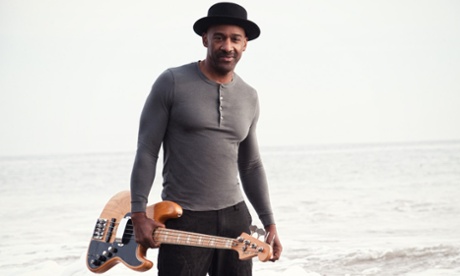 US bass guitar star Marcus Miller is more than capable of dazzling audiences with his speed, resonant sound and thumb-slapping technique. A svengali to Miles Davis on the trumpeter's best albums in the 80s, Miller is a sophisticated musical thinker and canny entertainer, and hires classy partners of the same persuasion, such as mercurial soul saxist Alex Han. For this UK tour he showcases Afrodeezia, the album he recorded at slave-trade locations in Africa, the Americas and France (he's a spokesperson for Unesco's Slave Route project), embracing infectious hi-life gospel songs, punchy R&B and chanson-like passages, mingling classical cello and bass guitar. It's a richly layered venture, but Miller rarely forgets the beat for long.
Philharmonic Hall, Liverpool, Mon; The Sage Gateshead, Tue; Usher Hall, Edinburgh, Thu; Bridgewater Hall, Manchester, Fri; touring to 28 Oct
JF
Philharmonia Orchestra, London
Unsuk Chin is the latest composer to be bewitched by Kari Kriikku's clarinet. Kriikku premiered the concerto that Chin wrote for him in Gothenburg last year; since then he's played it across Europe, in New York, and now London, where he'll give the first UK performance with Nicholas Collon and the Philharmonia. Concertos are becoming a substantial element in Chin's output. The work for clarinet is her sixth; the previous ones, including concertos for piano, violin and cello, as well as the traditional Chinese mouth organ, the sheng, have been vivid reimaginings of the virtuoso possibilities of the instruments. Reports from earlier performances suggest that the clarinet concerto is no different, and that it exploits every aspect of Kriikku's phenomenal technique and, typically for Chin, extracts some utterly fresh and beguiling sounds from the orchestra, too.
AC