Michelangelo and Picasso, so often celebrated for their contributions to art history, now have something else in common. Kanye West likened himself to both artists in a circuitous two-hour interview that saw the Chicago rapper and fashion designer speak candidly about social class, race, misogyny in rap and the pressures of fame.
"All of my aspirations are things that currently only 60-year-old white people do," West said, in the video interview live-streamed by fashion site Showstudio. When asked why he referred to himself as a creative genius and visionary, West said: "Because otherwise I'm called celebrity. I'm called nigger. I'm called rapper. And when they use the word celebrity, nigger or rapper, it's not in a positive way. So I have to define who I am."
During a conversation with journalist Lou Stoppard that veered from personal anecdotes about struggling to break into fashion – "me sitting here, trying my hardest, and everyone laughing at me" – to family memories, West outlined his positive vision of a society that overcame class hierarchy.
"I want everyone to win. I don't even want to be in competition with everyone," he said. "I just want people to be the best thems and live the happiest lives possible. If you keep information and opportunity away from a certain group of people, then it's destiny that they'll stay part of a lower class." West's comments on class echoed views he'd shared during an interview in March, when he'd talked about class holding people back from success more than race.
West's optimistic outlook didn't keep him from frankly addressing questions about racial politics in America. He spoke about the legacy of slavery contributing to African American people's reluctance to speak with confidence and carve out their own space in public life. "Blacks, especially in America, have been raised with a slave mentality – they don't feel that they have the right to speak as loud as possible," he said. "And every time you hear a black person speaking as loud as possible, somebody's going to say: 'Look at those niggers over there'."
Over the course of the inteview, Stoppard asked West questions submitted by his friends, peers and fans. Most focused on race, fame and when West's forthcoming album would be released – still unconfirmed, for those wanting to know. "You want to deliver genius, you want to prove people wrong and prove people right that are fighting for you," West said, before likening the pressure of expectation around the album to being pulled apart by horses in all directions.
Lighter moments arrived elsewhere. London mayor Boris Johnson asked what West would do to make London better – "widen the streets" – while West's wife Kim Kardashian West asked what he would choose for his last meal. He opted, diplomatically, for some of her home-cooked fried chicken. But a fan-submitted question about the portrayal of black women in rap lyrics saw West offer one of his more hesitant and convoluted responses. "I definitely think generally rap is misogynistic," he said, after a pause. "Not that that's justifying the culture."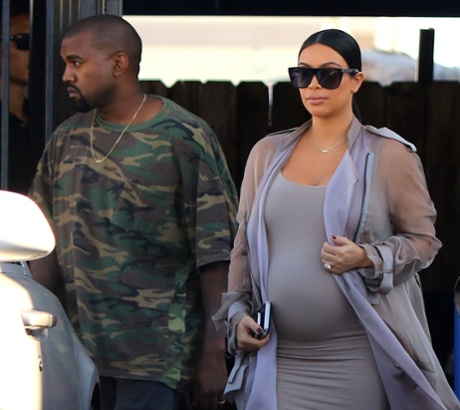 West spoke about rap music responding to trends, and communicating the current zeitgeist at the time that its lyrics are written. "There was a time when we had Afrocentric rap, and everybody was more like how Common is – 'my queen' and all that," he said. He described misogynistic lyrics as an outlet for men who've found themselves belittled, turning towards the women in their lives and lashing out at them in order to feel validated.
"So let's take that to the idea of a black male in America, not getting a job, or getting fucked with at his job, or getting fucked with by the cops or being looked down upon by this lady at Starbucks. And he goes home to his girl … and this guy is like … you just scream at the person that's the closest to you." West linked the use of misogynistic and violent language in rap to a "lack of opportunities" before switching tack and discussing hatred and racism.
Between sharing his pride about his wife's former stepfather Caitlyn Jenner's gender transition and labelling himself a humanist rather than feminist, West maintained that he understands his privilege as a celebrity. "Do I worry about being in the public eye and raising kids? Yeah. Any situation you're in you're gonna worry about raising kids. But it's champagne problems, too. There are people who can't feed their kids. I'm not gonna sit here and complain about these issues."