Kacey Musgraves, On tour
While Taylor Swift has left the country part of country-pop behind, Kacey Musgraves continues to keep it close, if only to have mixed feelings about it. That's very much the bag this singer from Golden, Texas, is in: on the one hand, part of a country tradition of big hats, decent tunes and God-fearing family values, and on the other, a person with the personality to adapt and quietly subvert that tradition from within. Her current album features all the slick production one might expect from an album she herself describes as "country as shit", but maintains a wry tone. Here you'll find genre fundamentals such as home-town pride and elegant composition, but updated with reference to pot-smoking, infidelity and how life is actually lived.
The Sage Gateshead, Mon; The Institute, Birmingham, Tue; The Academy, Dublin, Thu; touring to 18 Nov
JR
Kurt Vile & The Violators, On tour
As appealing as his image – that of a befuddled slacker – is, Kurt Vile is really nothing of the sort. A sly wordsmith, Vile takes internal monologues to a wonderfully logical conclusion, his reflections on everyday ailments and encounters (headaches, long aeroplane flights, brushing his teeth) a perfect foil to his entropic music, helping to paint an interior world that's somehow prosaic but enchanting. No one could accuse Vile of being craven in pursuit of success, but his current album, B'lieve I'm Going Down, is the most tidy and engrossing presentation of his nonchalant art to date.
Concorde 2, Brighton, Wed; Electric Ballroom, NW1, Thu; Motion, Bristol, Fri; touring to 18 Nov
JR
The 1975, On tour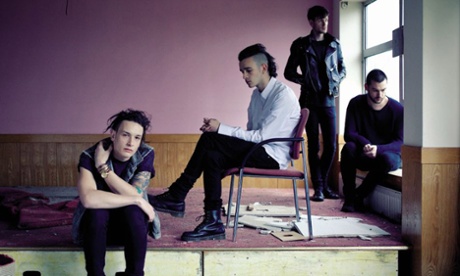 In spite of their best efforts, the 1975 could not seriously be called alternative. To be fair, it's about the only thing that this likably candid band haven't been able to manage successfully. Writers of a slick and hook-filled post-punk disco, all their anguished hair-tugging and black-and-white videos have been unable to disguise a sound that matches the trebly guitar of Chic with Alt-J's complete lack of consonants, and turned their eponymous debut album of 2013 into a big seller. So what's a band to do, faced with a problem like massive mainstream success? To judge by their upbeat forthcoming single Love Me, it's to embrace it, with reservations. Something like Bowie's Fame, by way of INXS and updated with witty sideswipes at online celebrity, it's a comeback confidently managed.
Liverpool Guild Of Students, Mon, De Montfort Hall, Leicester, Tue; Academy, Sheffield, Wed; Doncaster Dome, Thu; touring to 28 Nov
JR
Julia Holter, On tour
Julia Holter's production is so gorgeously gauzy it's almost not there. The elements float as if suspended in mercury. Her lyrics are delivered softly and strangely, her affected, clipped pronunciation a texture: songs glide like honey down silk thread. It's this quality that gave the LA musician's 2011 debut, a concept record based on a Euripides play, the feeling it was transmitted from some liminal cloud zone between humans and Greek gods, in all their passion and fury. Three albums on, she's still channelling that muse.
Komedia, Brighton, Mon; Colston Hall, Bristol, Tue; The Glee Club, Birmingham, Wed; Islington Assembly Hall, N1, Thu; The Hug And Pint, Glasgow, Fri; touring to 14 Nov
JA
James Farm, London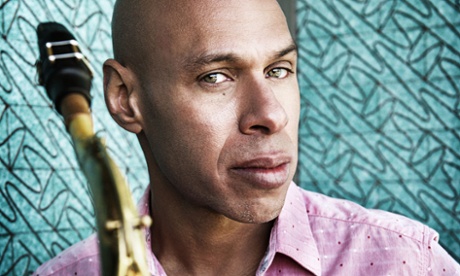 There are close to 30 gigs on Friday's opening night of the 2015 London jazz festival alone: a fair representation of a packed schedule, running all over the metropolis for 10 days. On the face of it, James Farm, the talented US quartet fronted by acclaimed saxophonist Joshua Redman and rising young piano star Aaron Parks, might seem rooted in the jazz tradition with a firmness that isn't typical of the festival's adventurous programming of genre-bending artists; however, the group are open and versatile in their own ways. With the provocatively skilful Matt Penman and Eric Harland on bass and drums, they roll through the pop-like ballads, agile contemporary bebop and laidback funk of a smartly crafted and memorably lyrical set of originals. Fittingly for festival openers, James Farm play jazz with open minds and open ears, to each other and the giants who preceded them.
JF
Morgen Und Abend, London
Operatic premieres in the main house at Covent Garden are rare. Though contemporary work is regularly staged in the venue's much smaller Linbury Studio, the last new work commissioned by the Royal Opera and given the full scenic works was Mark-Anthony Turnage's Anna Nicole in 2011. So this week's first performance of Morgen Und Abend by Georg Friedrich Haas is a major event. Now in his early 60s, and relatively little known in the UK, the Austria-born Haas has emerged as one of the leading European composers of his generation, with dark, slow-moving soundscapes that make regular use of microtonal harmonies. This, his seventh opera, is based on a novel by Norway's Jon Fosse about a dying fisherman remembering the events of his life. The central role is played by Klaus Maria Brandauer, in a production directed by Graham Vick.
Royal Opera House, WC2, Fri to 28 Nov
AC