Hi Burt! How are you?
I'm doing OK! I'm having a late start, because I had a meeting last night with Chuck Lorre, the creator of Two and a Half Men and The Big Bang Theory. We're trying to make a musical out of Painted From Memory, the album I did with Elvis Costello. Elvis and I wrote eight new songs. We'll probably keep five, along with five songs from the album.
I've just read your autobiography and been struck by the dozens of songs you wrote, before you were famous, that weren't hits.
Oh, that period went on for a very long time. I thought songs were so simple that I could do five of them a day, but songs that sound simple are deceptive. It's a very complicated process. So I left my job as pianist for the Ames Brothers [singing quartet] to go and start writing at the Brill Building (1), but had no success. I couldn't get a song published.
Before you were well-known, you also toured with Marlene Dietrich. What was that like?
I started in Vegas with her, trying to make a living. You could say the music wasn't my kind of music. It actually sucked! But I liked her. She'd call and ask: "Could you come to Warsaw for one concert one night?" I'd walk down the stairs from the plane – this is before jetports – and she'd be standing there wearing a Dior scarf, with a bottle of vodka, pouring me a drink. Right there in the snow!
I have to say, she was very supportive of me and would champion me to everybody. When my musical Promises, Promises opened, she got 50 copies of the New York Times review and sent it to people all over Europe, basically saying, "I told you so." I remember coming out of one concert and there was a huge throng waiting for her, and they're all, "Marlene can I have your autograph?" And she said – loudly – "You don't vont my autograph. You vont him!" Huh. Who's he?
That must have been such a boost when you were struggling to get hits.
Yeah. I finally broke through with two songs that were pre-where I was going musically. I was still writing what I thought would be commercial, rather than what I was feeling, but Story of My Life and Magic Moments were hits [for Michael Holliday and Perry Como].
They were the first two consecutive No 1s by the same songwriter in the UK.
Really? I was just so happy to have a hit anywhere.
It seems to be meeting the lyricist Hal David (2), and then Dionne Warwick around the same time, that started the waterfall of classic songs. Was it something in the chemistry between you and Hal?
No, what started the change was that an A&R man in Chicago – Calvin Carter at Vee-Jay Records – called me and said: "Listen, Jerry Butler wants to record this song of yours, Make It Easy on Yourself (3). We want you to come to New York, book the musicians, set the tempo, and you basically are in charge." That was the first time anybody let me do that. I think we'd written some pretty good songs that became not-good songs by the time a producer or arranger got hold of them. Being allowed to be in control opened up whole new avenues: working with Dionne, Gene Pitney. I just went from there.
What does it say about the quality of your songs that they've been sung by artists as diverse as Aretha Franklin and the Stranglers?
I'm very hard on myself. We're dealing with a short form, not a 52-minute classical piece. It's not good enough for me to say, "Well, we've got a great chorus, but the verse isn't so great." When I was writing That's What Friends Are For, I was married to Carole Bayer Sager and played her this chorus. She said: "You can do a better chorus."
It takes some guts to say that to Burt Bacharach.
Well, she can do it! She was married to me. And also, she speaks her feelings. Awfully good writer, you know.
Your perfectionism is legendary: you made Cilla Black do 32 takes for Alfie.
George [Martin, the producer] actually said: "I think you have it on take four." I remember that date, at Abbey Road. I'm coming in from New York, and I don't know Cilla. I don't think I'd met George before. You're nice about it: you don't beat up people, but you might have 33 musicians in that room. It's like one of your football teams, Manchester U or something. You're trying to get everybody to peak at the same time.
But in terms of songwriting, you were winning the League, the FA Cup and the Champions League … every year.
Yeah. Absolutely true. I know I'm never going to get 100%, but I'm going to get as close to it … I don't want to have to say afterwards, "The tempo was too fast."
You're rightly honoured as one of the greatest songwriters ever, but you don't always get credit for the pioneering, avant-garde things you did – like having five pianos playing the same thing, slightly out of synch, on Tom Jones's What's New Pussycat?

And with an out-of-tune sound on the piano. Fortunately, I learned how to orchestrate. So when I write, I'm usually hearing what the song is and the orchestration. So something like
Walk on By
: as I'm writing that, I'm hearing the flugelhorn, which became identifiable.
Where do seeds for great songs come from? Do you wake with ideas in your head?The way Hal and I worked was in fragments. We never finished the song in one day. We took our work home. If I've been collaborating, I need the time alone to just lie on the couch and try to hear the whole vertical picture of what this song is. There's only one song I remember that Hal and I wrote quickly: I'll Never Fall in Love Again. We were doing a show in Boston and I got pneumonia. We had good reviews, but there was work to be done and I felt like shit. I was put in Massachusetts General and was there nearly a week. The producer was a son of a bitch. Really tough guy. He just said: "How long is he going to be in hospital? Can we put a band in his hospital room? If he's not functioning in a week, I'll bring in another writer."
That's pressure.
That's pressure and at that point, all you wanna do is feel better. I got out and I went back to the hotel with Hal and wrote the song in maybe three hours. That's how Hal got that line: "What do you get when you kiss a guy / You get enough germs to catch pneumonia / And after you do, he'll never phone ya."
Your autobiography is full of encounters with girls. You turned down Dietrich, but if there were Grammy awards for romancing, you'd probably get one of those as well.
Really funny. It probably sounds like that, but hey, I wouldn't have got anything written!
I had wondered. When you first started, were songs a way of making yourself more appealing to girls?
I was a loner in high school. We had a little band and you'd get to meet girls that way. But I wasn't doing too well. So the music helped. A little bit, but not much. The reality is that my basic love, all the way through, was the music.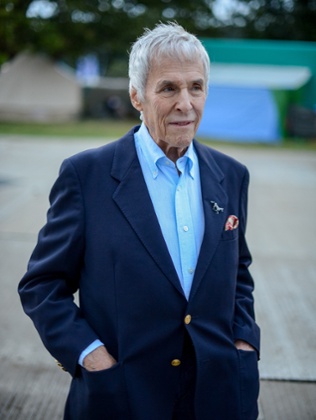 You've been through three divorces (4). Do wives or girlfriends find it hard to accept that music is your primary passion?
Well, it's a very insular, self-centred thing. You are basically in that zone, making your own hours. I've raised two young children with Jane [Hansen], my wife, but it's not like a normal job where you go nine to five and you come home and have dinner. I'm in the music room now, and I would stay in wherever I was, just trying to make it better. I mean, it took me three weeks to write the music for Alfie.
One of your best songs.
And I probably wound up using what I started with, or close to it. But I have to turn a song upside down and make sure it's really as good as I can make it. The other thing about this kind of obsessiveness … I was once in Paris, working with Dietrich. I had a No 1 record and a No 4 record in the States. I should have been out at one of the great Parisian bars, celebrating. Instead, the most important thing was: "I gotta make these arrangements really good."
Is there a particular song you wish you'd written?
Oh sure. Ain't No Mountain High Enough, the Diana Ross record. Nobody's matched that.
Any great singers you wish you'd have worked with? Could you have worked with Elvis Presley, for example?
I doubt it, although he did record Any Day Now, and that's one of those things where you think, "Great!", and you hear it and it's not so great. It was the same thing with Sinatra and the Count Basie band, with Quincy Jones producing. They did Wives and Lovers, which is in 3/4 time, but they did it in 4/4. I said, "Quincy, what happened?" He said: "The Basie band can't play in 3/4."
Didn't Sinatra want to make an album with you, but wanted you there right then, and you couldn't make it?
He hung up the phone. There's no regret there. We've been talking about how I drive singers crazy. I've seen him record. He comes in. The band are ready. One take, two takes, done. I don't know how to do that. And my songs are not the easy songs that Frank was doing. I would have lasted maybe one hour with Sinatra before he said, "Let's forget this whole thing." But hey. It was great to be even asked. Flattering.
And your work still fascinates modern artists. Is it true that when Noel Gallagher sang with you in 1996, he got so smashed celebrating afterwards that he was unable to sing the following night?
Because he did great! We had the whole symphony orchestra ready; he didn't come back. I had fun with him. Listen, I love those guys [Oasis], because they put my portrait on the cover of Definitely Maybe. Again, it was very flattering.
Burt Bacharach tours the UK from 26 June to 8 July. For full dates visit ticketmaster.co.uk. He also plays Hampton Court Palace festival on 23 June.

Footnotes

(1) Legendary Manhattan building packed with music publishers, where some of the greatest American songs were written.

(2) The lyricist who provided words to Burt's music: the Bacharach/David songwriting credit features on countless hits.
(3) Subsequently recorded by many artists, the most famous version being the Walker Brothers'.
(4) Burt was married to Paula Stewart (1953-58), Angie Dickinson (1965-80), Carole Bayer Sager (1982-91) and has been married to Jane Hansen since 1993.
This article was amended on 22 May. The footnotes incorrectly stated that Bacharach was married to Jane Hansen since 1983, instead of 1993.