The legendary blues artist died in his sleep on Thursday in Las Vegas, according to his lawyers. King had been taken to hospital in April, after suffering from dehydration linked to his diabetes, and was then given hospice care at his home. King, a multiple Grammy award winner and Rock and Roll Hall of Fame inductee, contributed indelibly to the blues guitar canon, and was due to tour as recently as late 2014 , but cancelled owing to health concerns.
Alas, he didn't tell them to get it together. But we can forgive Paul McCartney that lost opportunity to tell off the Gallagher brothers. Instead, in a Q&A with Japanese fans, the former Beatle added his thoughts to the are-they-aren't-they fiasco surrounding a full Oasis reunion – and they definitely aren't, by the way.
Though the American music industry show has only just arrived on UK TV screens, producers Stateside are already lining up musical guest cameos for its second season. Eternally hot dad Kravitz and Tidal co-owner Keys are among some of the artists confirmed to appear on Lee Daniels' soap-like, musically driven drama about a powerful music mogul family.
Swede Noomi Rapace, who made a name for herself as Lisbeth Salander in the Scandinavian Girl With the Dragon Tattoo films, has been cast as the great Greek opera singer Maria Callas. The film is being shopped around at Cannes film festival this week, and will focus on Callas's romance with big-money shipping baron Aristotle Onassis. That she was branded a bit of a diva is as much an indication, perhaps, of how the press treated female artists as how outspoken and headstrong Callas was at a time when that was considered unacceptable for a lady. G'wan, Maria.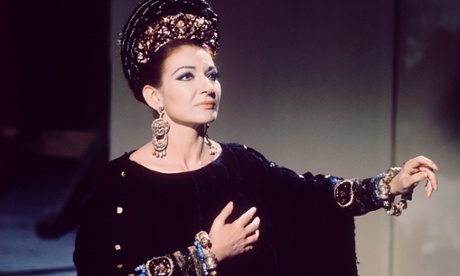 Here is another set of scathing Corgan quotes to add to the bumper crop that we already have. In a CNBC video, he ripped into the traditional music industry and made it sound as if he was a bit gutted to be left out of Jay Z's Tidal music service. It's alright, Billy: we still don't know whether or not Tidal is going to crash and burn.
Last week, Prince announced a gig in Baltimore to inject some positivity into a community still reeling from Freddie Gray's death in police custody and the protests against police brutality that followed. He was an hour late, but, in his defence, he did bring out guests such as Estelle and Miguel. He also streamed the first hour of the show for free on Tidal and apparently moved more than 100 fans from the nosebleed $22 seats to the front row.
I kid you not. Hawking, after enlightening us all with the theoretical physics angle to Zayn Malik's departure from One Direction, has taken another step into pop culture territory. It has been confirmed that he will appear at Glastonbury's Kidz Field at the festival in June, along with Dynamo. You've got to have the high-brow with the low, after all.
Some bands might make beer or wine, but Blur are whipping up ice cream for their upcoming UK tour. Their planned "dairy vanilla custard ice cream rippled with raspberry sauce" sounds, frankly, delicious, and it references the neon-sign scoop and cone depicted on the cover of their most recent album, The Magic Whip. Get us a carton of the Coffee & TV milk and we'll be completely satisfied.
For all his education-obsessed album titles, Kanye West has only gone and picked himself up a PhD. He was handed an honorary degree from the School of the Art Institute in Chicago, a university he has mentioned in past interviews. Judging by the sentiments expressed by Guardian commenters, this is the end of the world. Or something.
The unnamed St Martins student with a "thirst for knowledge" featured in Pulp's 1995 hit has been in recent headlines. First, it seemed we had all figured out that she was artist Danae Stratou – now married to Syriza politician Yanis Varoufakis. Then, this week, Varoufakis slyly hinted at the lyric again, saying: "Well, I wouldn't have known her back then. But I do know that she was the only Greek student of sculpture at Saint Martins college at that time." Nudge nudge, wink wink.