Occasionally, a musical genre will be so sonically revolutionary that it will become untethered from the context of its creation. Styles such as hip-hop or country or house are so broad and mutable, it's difficult to imagine that they will ever fall out of favour. But these are the exceptions. Most musical genres – UK garage or bluegrass or new rave – are forever linked with their origin story. They, of course, have a loyal hardcore fanbase and continue to produce some new artists, and they may even fall back into favour from time to time, but they remain a trend rather than a transformation.
For a while, it felt like R&B would fall into this transient category. The genre, a child of, but sonically emancipated from, 1940s rhythm and blues reached unparalleled popularity in the 1990s, with new jack swing artists such as Boyz II Men, as well as key girl groups SWV, En Vogue and Destiny's Child. But by the late 2000s, R&B seemed a niche interest. Even chart-topping pop stars such as Beyoncé and Rihanna, who had first made their mark in R&B, had largely given up on the genre. Meanwhile, some of its biggest remaining stars – Usher, Kelly Rowland and Jennifer Lopez – could only find success as the voices of EDM bangers, their soulful vocal tics ironed out by relentless David Guetta beats. Perhaps most damning of all, "classic R&B" artists were now embarking on slightly tacky package tours – in the same vein as the "sound of the 80s" shows with Toyah Willcox and Sinitta that you see at your local corn exchange – only this time the line-up was Brandy and Toni Braxton.
Yet at the same time, a new generation was coming to appreciate the artistry of a decade earlier, when the likes of Missy Elliott, Timbaland and Darkchild were the architects of an era that produced an improbable number of impeccably crafted hits. R&B started to replace Aldous Huxley as every band's influence of choice, the genre became the default party music of every club from Dalston to Doncaster.
That influence started to take effect on new music. A string of albums combining a heavy R&B influence with a deeply 2010s ennui started coming out, most notably Frank Ocean's Channel Orange, Miguel's Kaleidoscope Dream, the Weeknd's House of Balloons and Solange's True. Those were the tip of an iceberg labelled indie-R&B or PBR&B (a gag about Pabst Blue Ribbon, a popular brand of lager with America's hipster classes). The key to this sound was progressive electronic experimentation, coupled with introspective lyrics, often about alienation and excess (rather than love and heartbreak that dominated the genre's previous incarnation).
Flash forward a few years and R&B has clearly become entrenched within the musical landscape. Some of 2015's most eagerly awaited albums are by R&B artists (Drake, The Weeknd, Frank Ocean, Miguel). The "hipster" tag has worn away and now the tentacles of that sound can be heard far beyond the blogs. It's engulfed hip-hop, to the point that many of today's biggest rappers aren't interested in rapping any more at all, but really want to be singers. From giants such as J Cole and Drake to relative newcomers Young Thug and Fetty Wap, nearly all employ a mixture of Auto-Tune and singing in their verses.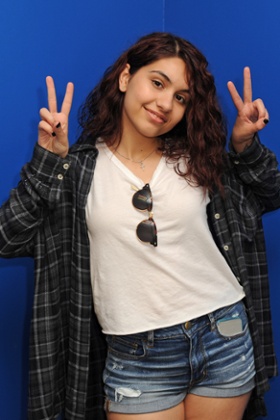 R&B has also replaced house music as the underground resource from which pop music mines all its best ideas. While Jason Derulo and Chris Brown stay atop the charts with an aspartame version of classic R&B, there's also a new generation of stars who draw from the genre's latest incarnation. "I think back in the 90s there was a definite R&B sound that was easily distinguishable," says Alessia Cara, a big, new, major-label signing whose Isaac Hayes-sampling single Here owes plenty to the Weeknd's feeling-glum-in-the-club shtick. "But now, I feel like music has become tailored to the specific artist. There is no longer a 'set' R&B sound. There is a 'Frank Ocean' sound and a 'Miguel' sound. I love that music is doing that. We make our own genres now and it's a really cool thing to me. I don't necessarily think I'm an R&B artist. Overall, I'd say I fall under the alternative pop category."
For some, this acceptance of R&B as the new, forward-thinking frontier of mainstream pop would be seen as a victory, but of course, as with any time a genre becomes detached from the community that created it, there are critics who feel that the genre has become a gentrified imitation of its former self. Journalist Alex Macpherson has taken particular umbrage at this new wave of R&B. Writing in the Guardian at the end of 2012, he said: "The idea that it's taken a wave of sadsack dudes with pensive feelings and washed-out reverb to save a genre with such a rich and varied past and present is sadly inevitable. It's less revolution than it is gentrification: a narrowing of the focus to a set of values deemed acceptable to a largely male, middle-class audience."
There is some truth to this. The resurgence of R&B has certainly been helped by a white, cool crowd who are happy to post Drake lyrics on their Instagram but wouldn't be seen dead at a Ciara show. But it is not the case that R&B has become disengaged from questions of race and gender. Solange, for example, has repeatedly challenged music bloggers who heap praise on the latest hot thing without understanding the context. Back at the start of 2013, she wrote: "Some of these music blogs could actually benefit from hiring people who really understand the culture of R&B to write about R&B… Ivy League credentials don't give you any insight on 'grading' a rapper's body of work… when you've had no access to the real culture." She came good by launching the Saint Heron blog, label and compilation, a brand that specialises in experimental R&B from those embedded in the genre's history.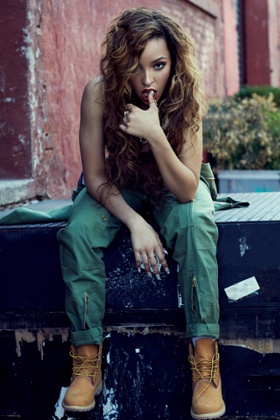 Most significantly, the rise of PBR&B has also reignited interest in the genre's classic artists. Ciara, for example, is perhaps the most inventive R&B singer in recent memory and has been around since the early 2000s. In 2010, her spectacularly reviewed and banger-filled record Basic Instinct missed out on the Billboard top 40 entirely. In 2013, one year after Frank Ocean's Channel Orange, she released her self-titled follow-up; it charted at No 2, beaten only by the latest Jay Z album.
Two golden-era R&B stars also released landmark albums last year. Mary J Blige's The London Sessions saw her paired with contemporary soul and dance acts from the UK while D'Angelo's Black Messiah, a treatise on racial politics and the evolution of black music in America, was one of the most spectacular and critically acclaimed records in the genre's history.
And now new stars are emerging that straddle the genre's past and present, most spectacularly Tinashe, whose sex-positive upbeat R&B owes plenty to Ashanti and Timbaland. Tinashe might be the best R&B artist in a generation, songs such as 2 On and All Hands on Deck could easily have topped the charts in the late 90s. But without the likes of Ocean and Miguel, it's difficult to imagine her being given the opportunity. Even the UK, with its chequered history of R&B stars (here's looking at you, Lemar), is producing inventive, genre-bending singers such as FKA Twigs and Mura Masa, who combine the experimental end of R&B with Britain's own history in soulful underground electronica.
A few years ago, it was easy to be dismissive of PBR&B as a hipster fad, but in fact it's sewn up the genre's future and now, once again, it's difficult to imagine a world without R&B.
Where to hear R&B's bright future…
Tinashe – All Hands on Deck
The gnarly pan-flute chorus is reminiscent of the 1990s R&B penchant for thumb pianos.
Miguel – Coffee
A paean to stipulation-free love, this is Miguel at his corniest and horniest.
FKA Twigs – Pendulum
A slow dismantling of the structure of modern songwriting made impossibly sultry by Twigs's vocals.
Alessia Cara – Here
After Drake and the Weeknd whined about how hard it is being a lonely guy at a party, Alessia's soul-heavy vocal patiently explains that girls don't have it easy either.
Mura Masa feat Nao – Firefly
A sign of things to come, the British pop-house revolution led by the likes of Disclosure crashes headlong with Nao's Twigs-esque vocals.
Young Thug – Stoner
It's hip-hop, but the sing-song vocal owes plenty to new wave R&B.
Coming soon: PBR&B albums for 2015…
Tinashe: Aquarius (RCA, out now)
Miguel: Wildheart (RCA, 29 June)
The Weeknd: Chapter III (Republic, date TBC)
Frank Ocean: Boys Don't Cry (Def Jam, TBC)
Drake: Views from the 6 (Universal, TBC)