Tim is eating: a spicy beanburger with salsa and olive tapenade
Hi Tim, how's the burger?
Super nice. I'm not hugely hungry, but I'm happy to have it.
What have you eaten so far at Glasto?
I had a really good tofu and noodle thing with fennel and small tomatoes. Really small tomatoes. And then this burger, of course.
Generally, how do you find the food at Glasto?
Really good. I think there's some other festivals that should have a look at Glastonbury and Field Day. Some of them feel stuck in a bygone age.
There's some pretty out-there stuff here. I saw people eating lobster today. There's an oyster bar too ...
That's pretty specialist, isn't it? Oysters are better than they used to be, though. I remember a lot of people saying that you could only eat them when there's an R in the month, but now they're all farmed all the year round.
Do you define yourself as a vegetarian or a vegan?
I don't know what it's called what I am. I don't eat meat or fish. I've been known to eat honey. So I'm a vegetarian really. It's about how I feel with things inside of me. I'm pretty in touch with my body, and I think a lot of that has come down to meditating, which I've been doing since 2007. It's weird, really – this thing has progressively grown. I used to quite like eating fish, and then I thought: "Nah, it doesn't feel right." I could imagine it swimming around. I used to quite like sushi, but it just feels really bad.
So sushi's out. What do you eat these days?
I really like tofu. I eat a lot of rice, salad, fruit. I eat a lot of grapes, apples. I usually have four apples for breakfast. I really love fruit. Melon's pretty good, isn't it?
How did you get into vegetarianism?
The first time I became a vegetarian was when I was 13 years old. My mum was brilliant about it. She went to the local supermarket and brought back big chunks of Quorn. It tasted like cardboard. But I did it because of the band Crass. They taught me about how meat was murder and that kind of stuff. And I just always really loved animals. I've relapsed, fallen off the wagon, especially in my teenage years. But I look into a cow's eyes, and I think: "These are beautiful creatures."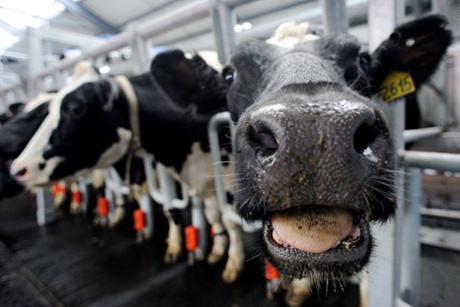 It's amazing how musicians are so influential in that sense …
Yeah. People really teach you stuff when you're young. Morrissey isn't talking a crock of shit: he's heavily influential. And meat is murder. I walked into a restaurant with Penny Rimbaud from Crass and we walked straight out again because it just smelled of meat.
Have you been eating your breakfast cereal while you've been here?
The cereal was a one-off thing called Totes Amazeballs. I tweeted Kellogg's about making it and they said I could make it up with whatever I fancied. So I pretty much piled everything I could in. It's like when you go to a pick-and-mix bar and pile loads of sweets into a bag and shake it up. I haven't eaten it while I've been here but there a few boxes lying about at home. It's the most dangerous cereal in the world though – so much sugar.