When Florence + the Machine step in to replace the Foo Fighters at Glastonbury this week, they will be only the second act with a woman topping the bill at a major UK festival in 2015. Welch will, in fact, be the first British woman this century to headline the Pyramid stage; the last to do so was Skin, when Skunk Anansie closed the festival in 1999. Before her it was Shakespears Sister – and that was in 1992. Of course, it's not a problem specific to Worthy Farm – of the 14 headline acts playing Glastonbury, T in the Park, Reading and Leeds, V and Isle of Wight this year, Fleetwood Mac's Stevie Nicks and Christine McVie are the only other women.
Male artists aren't just dominating the top of the bill: analysis by the Guardian of 12 UK festivals has found that 86% of advertised performers are men. At dance festival Creamfields women are virtually invisible, making up just 3% of the advertised performers. Reading and Leeds and Download also fare poorly with a bill made up of 94% and 96% men respectively.
The survey, conducted by the Guardian's data team, investigates the gender split of artists at the UK's biggest summer music events, calculating the number of male and female artists featured on the posters for Glastonbury, T in the Park, Reading and Leeds, V, Isle of Wight, Creamfields, Download, Bestival, Green Man, Latitude, Wireless and Field Day. The results reveal an appalling lack of diversity on festival bills – not just at the traditionally rock-led events but at pop-heavy V (84% male) and Wireless (80% male). Smaller boutique festivals, which might have been expected to be more imaginative, suffer the same fate: Bestival has 90% male artists, Green Man 85%, Field Day 82% and Latitude 81%. All in all, the count shows 2,336 men performing on stage compared to 270 women.
Emily Eavis, who is responsible for booking Glastonbury (which has an 86% male lineup this year) thinks the problem lies with the music industry as a whole. "I'd love to have a bill full of females, but it's just not that easy," she says. "It's more complicated than choosing an artist and just booking them." Florence Welch had said in an interview earlier this year that it would be "wonderful to headline, but also I don't know how I'd be dealing with that right now". Can Eavis imagine a male artist saying that? "No." Welch was, Eavis explains, "totally ready for it. But she didn't feel ready for it. The question of why there are so few women needs to be asked further back than us. We book bands, especially on the bigger stages, based on who is right to do those big slots. And it's important that we have women at the top as well as men, but we also need those female artists to be pushed through – by record companies, radio and the media."
Beyoncé stole the show when she headlined Glastonbury in 2011, and the charts are currently dominated by women. At the very top, Taylor Swift, Rihanna and Katy Perry have been among the top 10 biggest-selling acts across the world in the last five years. Lady Gaga was the year's biggest-selling female artist when she played an early evening set on the Other Stage at Glastonbury in 2009; Lana Del Rey's debut was the world's fifth biggest selling album in 2012 and even she only managed a 4pm Saturday slot on the Pyramid stage last year.
When asked what could be done to address the problem, promoter Melvin Benn, who curates festivals including Reading and Leeds and Latitude, replied: "I don't have a problem. We don't have a problem. We put on bands that people want to buy tickets to watch – so it's the public that makes the decision about what bands play at festivals." But don't audiences expect festivals to break acts, too? "We're not the tastemakers," he replies. "Putting a festival on is a monstrous financial risk. The only way I balance the books is selling tickets. Why do you think we book the same male acts again and again? Because they sell tickets. Trust me, if there was a female headline act in the rock genre that sold the same amount of tickets as any one of the headline acts this year, I'd book them. Why isn't there a heavy metal act like Metallica that is female? I can't answer that."
The industry is still "incredibly male dominated", says Eavis. "Every year I go and meet the big booking agents and band representatives and I've often been the only woman in the room." A 2012/13 report found that across all music industry jobs, 67.8% are filled by men, compared with 32.2% by women. A membership survey conducted by the Association of Independent Music found that out of the 800 indie labels it represents, only 15% are majority-owned by women.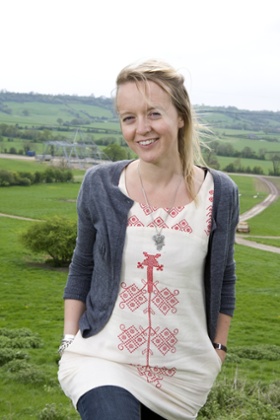 Benn insists this is slowly changing. "Come into my office and you'll see there are significantly more women working in the building than men. And they're not all working as Dictaphone typists, they're working in senior roles," he says.
Download festival booker Andy Copping believes the problem lies with the historical lack of women elevated to the status of rock hero. "There's no shortage of women coming to our festival, but they seem to like watching bands more than being in them," he reckons. "They just haven't felt inspired enough to pick up a guitar or be the singer of a rock band." The organisers of Creamfields (97% male) declined to be interviewed but offered this statement: "The gender split of artists in electronic music is historically male dominated and it's something that needs to change. Ultimately it comes down to representation or getting your music in front of the right people, and if its good it will get noticed."
As boutique festivals continue to muscle into a fiercely competitive market, more established events have broadened the genres represented on their lineups, booking pop stars or so-called singer-songwriters, genres where women are better represented. "The old image of a festival being a big boozy mudbath with a load of lads jumping about to guitar bands has been washed away," says T in the Park boss Geoff Ellis. "T used to be pretty much the domain of indie and rock bands. Now we've had the likes of Rihanna and Jessie J on the main stage."
Smaller festivals have tended to put on more diverse lineups, not only because they don't have the big money to offer massive acts to play, but they know it's what their ticket-buyers want. "People who come to Field Day want a variety of genres," says the festival's booker Tom Baker, "We're not governed by the bands that sell tickets." Fans are also increasingly vocal. In the past couple of years, edited versions of festival lineup posters with male-only acts deleted have made headlines after being shared around social media, highlighting the invisibility of women on club, gig and festival bills.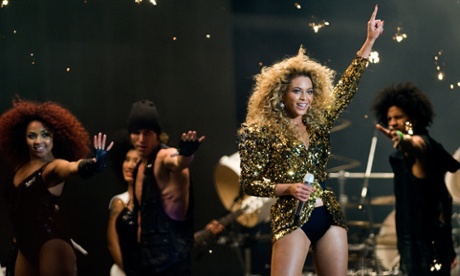 "I made a real effort this year to have more women on our lineup, because it has been a talking point for the last few years," says Bestival's Rob da Bank. "A lot of these women are vocal on social media about wanting to see strong women performers. Obviously, we're not near equality yet. And we do face the problem that most musical acts are male. But although that's not a festival promoter's fault, it is something we can address by getting a lot of big, strong, female names at the top of our lineup."
But progress seems painfully slow. It is alarming that, in 2015, a young music fan can spend all weekend watching acts at a UK festival, and not see a single female performer. And for decades this has been taken as a given. Music festivals were, by and large, moments of rock'n'roll communion. And women, by and large, have historically been marginalised from the rock'n'roll world.
"I don't want men on the same stage all day long," says the Isle of Wight festival's John Giddings. "It's just boring." When looking at the grim reality of these lineups stripped of their male acts, festivals don't just feel increasingly removed from their audience, but also from contemporary music itself. In a world where women are deconstructing pop music, club culture is booming with some of the most innovative sounds in years, and a new generation of hip-hop and rap stars are heralding a socio-political cultural revolution in America, the white, male rockist notion of what a music festival headliner should be begins to feel hopelessly archaic.
• This article was amended on 24 June 2015. The Guardian data team analysed festival posters available online on 1 May 2015. The data was based on the performers advertised on those posters, not the full and final lineups.