Is it possible to sustain a relationship based on deception? Zayn Malik, enigmatic ex-One Direction member, thinks so. It's four months since the "mysterious one" told fans that he was turning his back on fame, and yet he has already confirmed a brand new label deal, a contract with a major management team and an ambition to make what he described on Twitter as "#realmusic".
When Malik announced back in April that he'd be taking time out to "relax and have some private time" as a "normal 22 year old", many assumed that meant ingesting Greggs sausage rolls, forgetting to pay council tax and contemplating an application for Come Dine With Me. Instead of stepping back from the spotlight and on to a sofa, however, Malik has waded into a new world of media speculation.
"I guess I never explained why I left," he explained on Twitter on 29 July, following the announcement of his new label home. "It was for this moment to be given the opportunity to show you who I really am."
Despite fibbing about his true intentions, the trust of his fans isn't Malik's main obstacle. Nor is it the act of going solo. It's the intention to create "#realmusic" that could be his biggest challenge. One Direction have made efforts to lean leftfield in recent years – an acoustic guitar croppping up in the odd music video, an appearance alongside Ronnie Wood on the X Factor, studio time with the Vaccines frontman Justin Young – but could the pursuit of credibility be easier when there's a blank slate, set apart from bandmates?
The path from populism to critical acclaim is still a turbulent journey that many an ex-boyband member has embarked on, from Take That's Mark Owen and his exploits as an indie nearly-man, to Westlife's Brian McFadden and his awful earnest acoustic era. Convincing the masses that your creative output is beyond that of shiny suits and hair gel is often impossible.
So far, all signs point in the right direction for Malik. While his affiliation with management company Turn First places him alongside pop frontrunners Iggy Azalea, Rita Ora and Ellie Goulding, RCA, his new label, houses pop's more credible, soul-infused singers such as Justin Timberlake, Alicia Keys and D'Angelo. He is also rumoured to be in the studio with producer Malay, who cites R&B artists such as Frank Ocean and John Legend, and rappers Killer Mike and Outkast's Big Boi, on his CV.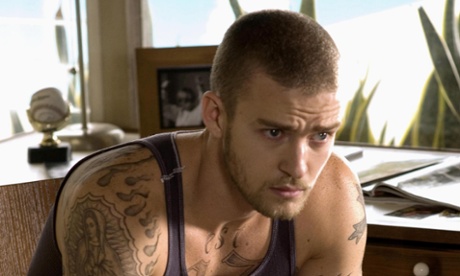 This is not only a wise choice in terms of sustaining his grip on the US market, but also implies a pop and hip-hop hybrid – a move Timberlake made in his early solo days. Timberlake's collaborative work with Pharrell Williams almost entirely erased the memories of his poodle perm and puppet-dance routines in NSync.
Beyond the music and the business, however, are aesthetics. Key to Malik's ascent into the world of authenticity will be his image. It has started strong: as well as sitting next to Kanye West at Louis Vuitton's show for Paris men's fashion week, the cockatoo quiff he once sported has been sheared off, replaced by a no-nonsense buzz cut, the same style once sported by Timberlake. The short cut insinuates toughness and maturity, deflecting from the tween heartthrob X Factor days.
Of course, many of music's major artists have segued seamlessly from saccharine pop to discerning, critically praised status – Michael Jackson, Scott Walker, George Michael – and Malik certainly boasted the richest, most soulful voice in One Direction. With his talent, his heavyweight contracts and his army of already hysterical fans, Malik looks primed to follow in Timberlake's success. And if that all falls through, there's the application for Come Dine With Me to fall back on.