It's more than 50 years since Terry Riley booked his place in the history of 20th-century music with the composition of In C, widely recognised as the work that gave real credibility to minimalism and empowered a whole generation of composers to follow in his footsteps. Rainbow in Curved Air followed in 1969, spreading his influence into rock, but soon after, his music began to move in a very different direction: shaped by improvisation rather than fully notated processes, incorporating elements of Hindustani music and exploring other tuning systems, it appeared to have opted out of the western art-music tradition almost completely.
After more than a decade in which Riley produced no written-down music, he was persuaded to compose a score for the Kronos Quartet, then at the very beginning of their collective career. That was the start of a creative partnership that has now lasted more than 30 years, and resulted in more than a dozen works. To mark Riley's 80th birthday this year, Nonesuch has released a five-disc box chronicling that collaboration; included is this brand new disc (also available separately) containing three works never before recorded. Perhaps the most interesting of them is Sunrise of the Planetary Dream Collector, which was the first piece Riley composed for the Kronos in 1980; if the music is rooted in Riley's experience as an improviser, it also makes concessions towards the Kronos's training in the classical tradition, presenting the players with a series of modal units, brief riffs, fragments of melody and rhythmic patterns that they superimpose as they like on a strict metrical grid, adding their own dynamics and phrasing, so the quartet becomes as much a part of the creative process as Riley himself.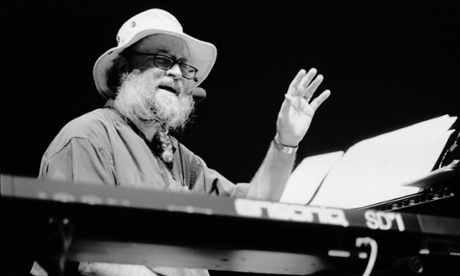 In his next two works for the group, G Song (1980) and especially in the ambitious Cadenza on the Night Plain (1983) (both released before, but reissued on this disc), Riley extended the collaboration, encouraging the quartet to explore the pure-tuning systems that he investigated a decade earlier, – though the process worked both ways, with Riley seeming able to regain a lot of the musical ground he abandoned decades before. The gentle Lacrymosa – Remembering Kevin, a tribute to the partner of the quartet's viola-player Hank Dutt, is touchingly direct, while One Earth, One People, One Love, Riley's contribution to the evening-long Sun Rings cycle commissioned by Nasa from the Kronos in 2002, is effectively an extended cello song, to which the other strings and synthesisers provide a chorus. Gentle and humane, it's a measure of the distance Riley's music has travelled in the last half-century.