Benjamin Booker, Liverpool
To hear his debut album, in which this twentysomething New Orleans resident often emotes about social injustice and lessons learned the hard way, you'd believe Benjamin Booker to be a serious man indeed. Yet onstage, the band seem less like purists on a sincere mission and more like a hipster skiffle band, all enthusiastic strumming and explosions of noise. It's the same songs that Booker and co play live, of course, but with a different emphasis. The energy is arguably his best quality and Jack White is a fan (Booker recorded a live LP for White's label Third Man). Hopefully he will be encouraged to stay rowdy and chaotic for as long as possible.
O2 Academy, Liverpool, Wed; touring to 24 Jul
JR
Leon Bridges, On tour
Soul music, especially in these post-sampling days, is not to be attempted by the fainthearted. Succeed, and you may transcend genre to become a latterday great like Amy Winehouse. Fail, and you find yourself lumped in with the unimpressive likes of Eli "Paperboy" Reed and other retro soul adherents. Bridges certainly has the style covered: from haircut to font to overloaded microphone, the man is pure Atlantic records circa 1962. Helpfully, he also has the voice, the songs and a band of real humans, as befits an artist whose career break came at the hands of Josh Block and Austin Jenkins from garage rock virtuosi White Denim. It was Coming Home, now the title track of his debut album, that first caught the pair's attention. Happily, that's far from an isolated moment in a collection of very strong songs.
The Institute, Birmingham, Sun; King Tut's Wah Wah Hut, Glasgow, Wed; The Deaf Institute, Manchester, Thu; touring to 19 Jul
JR
Björk, Manchester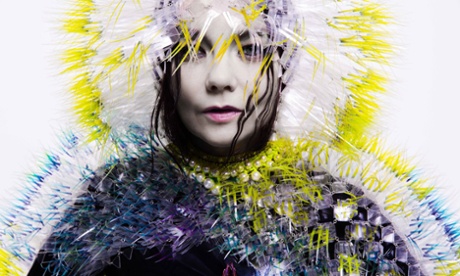 Björk is an artist of extremes. It's fair to say that only a small percentage of the world's population has spent sustained periods pondering the relationship between nature and technology, the subject of her 2011 album Biophilia, a work of specially commissioned instruments, apps and electronica. Her latest, however, being a breakup album, is more relatable. Vulnicura ("cure for wounds" in Greek) is testimony to the Icelandic singer's singular vision; while a familiar idea, the sound remains utterly surprising. It's a mixture of scarifying strings and beats (courtesy of producers Arca and The Haxan Cloak) and unvarnished heartache. Björk's poetic diction has historically been remarkable to the point of alien. Here, though, the sheer humanity of the subject: love, sex, longing – essentially an account of her parting from the artist Matthew Barney – confers on the whole a tremendous additional power.
Castlefield Bowl, Manchester, Sun
JR
Chris Corasno & Mette Rasmussen, London
Drummer Chris Corsano is a consummate collaborator, having had successful team-ups with Vibracathedral Orchestra member Mick Flower, saxophonist Paul Flaherty, and horn and reeds man Joe McPhee. His current high-energy duo includes Danish alto saxophonist Mette Rasmussen, who strikes out with piercingly high tones, feathery flutters, breathy grumbles and fierce roars, while keeping the difficult skronk factor at bay. Their debut album was released in May on Relative Pitch, a label whose roster is the perfect place to start if you're looking to take the pulse of the best jazz and improv players currently on the scene.
JA
The Bad Plus With Joshua Redman, Lewes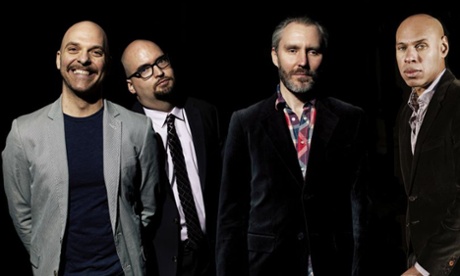 Now in its third year, the Love Supreme festival of jazz, blues, soul and pop returns to Glynde in Sussex with Chaka Khan, Van Morrison, Dianne Reeves, Hugh Masekela and a raft of quirky newcomers on the fringes. Love Supreme restored a British jazz-centric festival to a greenfield setting the genre hadn't occupied in half a century. A keenly anticipated 2015 highlight will be Saturday's midday set by US sax star Joshua Redman and popular New York deconstructivists the Bad Plus performing music from their new album – fruits of a now four-year-old relationship that has balanced the formidable saxophonist's instincts to blow long solos, with the wryly edgy threesome's inclinations to borrow from each and every idiom, and switch direction at the drop of a hat. Stepping up the benefits this year, Love Supreme is also offering jazz film shows, entertainment for kids and a showcase of the pick of local performers.
JF
Orquesta Filarmónica De La UNAM, On tour
So many of the orchestras that visit this country insist on bringing mainstream repertoire with them, works that appear all too regularly in concerts from our own bands. For its debut UK tour, Mexico's Orquesta Filarmónica De La UNAM promises to buck that trend. Its music director Jan Latham Koenig has put together a programme including scores by 20th-century Mexican composers, alongside music by Gershwin, Holst, Vaughan Williams and De Falla. Since it was founded at Mexico City's National University (UNAM) in the 1930s, the Orquesta Filarmónica has made works by Mexican composers an integral part of its programming. On this tour, they're playing Carlos Chávez, Arturo Márquez and José Pablo Moncayo, all of whom composed vivid orchestral showpieces. Whatever else these concerts will be, they're unlikely to be dull.
Cambridge Corn Exchange, Sun; G Live, Guildford, Tue; The Anvil, Basingstoke, Wed; Cadogan Hall, SW1, Thu
AC