How do you mostly listen to music?
I have the radio on in the morning in the kitchen, my iPhone for music or warming up while in the shower, and CDs in the car, but most of the time I rely on my Macbook Pro as I usually take it everywhere.
What was the last piece of music you bought?
I downloaded all of Kwabs' EPs from iTunes. This year should prove a decisive one for him - I was struck by his voice and of course that he studied at the Royal Academy of Music where I also went for postgraduate study.
What's your musical guilty pleasure?

Spotify. It's useful for discovering new repertoire or comparing recordings, but I know it's a halfway house to killing off the recording industry. I always purchase music if it's something I know I'll get a lot of enjoyment from listening to.
If you found yourself with six months free to learn a new instrument, what would you choose?
Even though I learned the piano I would love to start again and learn improvisation properly. Looking back, exam-based progress was very narrow-minded and I never used to enjoy practising. I wish I had been developed enough to understand the pleasure one gets from sitting at a piano and playing anything from thin air.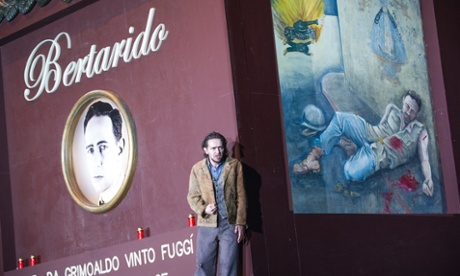 Is applauding between movements acceptable?
Very few audiences misunderstand the repertoire they are listening to and clap at inappropriate moments. In a Handel opera for example it's acceptable to applaud after arias - almost polite nowadays. There isn't a rule-book to say "please clap here and not here" but rather the law of common sense. If it feels as if applauding would disturb the majority of people and the atmosphere of the performance then you're probably right not to. We like to think adults are intelligent enough to make judgements by analysing their surroundings and not just thinking of themselves.
What single thing would improve the format of the classical concert?

I like the format of concerts because there isn't necessarily one single blueprint. It depends on the performer, the venue and the repertoire. But I do think there are a number of ways in which musicians today can learn from other types of performing arts about presentation. It's important to remind oneself that while the quality of classical music shouldn't be measured by commerce it is equally important to "put on a show" for the paying members of the audience. I'm often astounded at the way in which concerts begin with performers wandering on stage as if it were another rehearsal, for example.
What's been your most memorable live music experience as an audience member?
I vividly remember the spine-tingling silence at the end of George Benjamin's Written on Skin which I saw at its premiere at the Aix-en-Provence festival. Knowing that I was going to be taking over the role of The Boy as the production moved to Vienna, Paris and Munich it was my first opportunity to hear the work. I couldn't believe what I'd heard and seen nor believe that I was fortunate enough to be part of the future of the piece. The applause that followed was breathtaking.
What was the first record you bought?
3 Years, 5 Months & 2 Days in the Life of... by Arrested Development. On tape from WHSmith's in Cambridge when I was 13. (I withdrew half a term's pocket money to do so).

Do you enjoy musicals?

I'm one of those people who hates all musicals except West Side Story. Cliché, but they make me cringe. That said, I was nearly in tears when You'll Never Walk Alone suddenly began during a performance of Carousel sung by Stephanie Blythe at a production in New York's Lincoln Centre. The Liverpool fan in me welled up.
How many recordings of the Beethoven Symphonies do you own? Do you have a favourite?
I have two recordings; the one I listen to more than the other is Giovanni Antonini's with the Kammerorchester Basel - I'm a big fan of his group Il Giardino Armonico so naturally I bought these recordings. They're both arresting and ever so slightly impetuous.
Which conductor of yester-year do you most wish you could have worked with?
Technically not a conductor, but Handel. Not least because he'd probably offer an excellent post-rehearsal supper.
Which non-classical musician would you love to work with?

Having been a Blur fan since the age of 13 I'd have to say Damon Albarn, but then he has strayed towards classical music in the last few years or at least the classical world. Perhaps more realistically a duet with my folk singer friend Olivia Chaney would be more rewarding!
Imagine you're a festival director here in London with unlimited resources. What would you programme - or commission - for your opening concert?

I'd make sure whatever we programmed or scheduled got the kind of TV coverage the Olympics gets. "High" art as it is known by many gets terribly little exposure on television and I still believe people are blindly led to believe something's genuine and worth their time because it is on the tv. If classical music had more presence on daily television schedules there'd be a lot less fear of it as something for an elite.
What do you sing in the shower?
Whatever's on my mind. This morning it was Desire by Years & Years. It sits in my range quite well.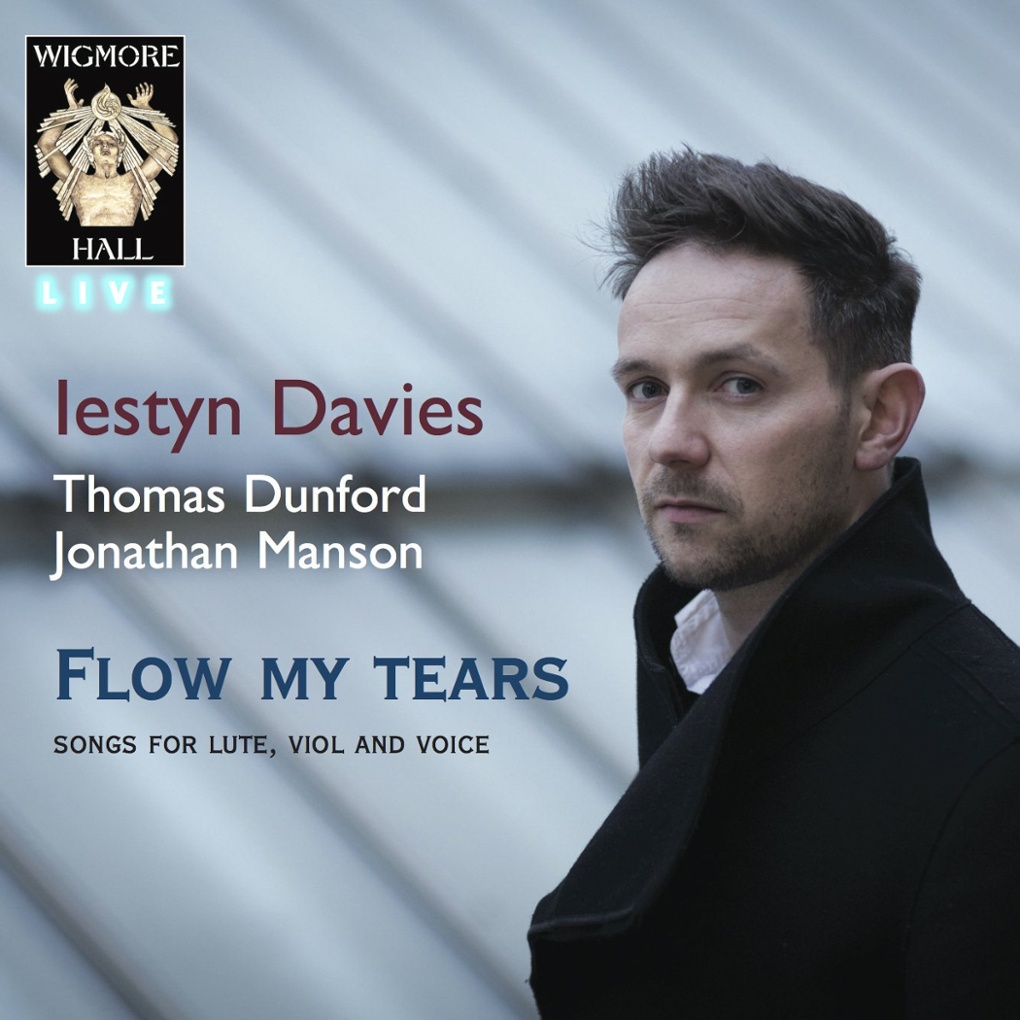 Flow my Tears - Songs for Lute, Viol and Voice is released on Wigmore Hall Live on 9 February. He will be singing the part of Farinelli in Farinelli and the King at the Sam Wanamaker Playhouse from 11 Feb until 2 March. Follow Iestyn Davies on twitter at @iestyn_davies