Marion "Suge" Knight, who was with rapper Tupac the night he was fatally shot, was apparently wanted in connection to a hit-and-run incident in a parking lot on Friday 30 January. Then, things escalated.
Reports came in connecting Knight to the death of a man, in relation to the hit-and-run mentioned above. He was arrested on 30 January and charged late on 2 February – or in the wee hours of Tuesday 3 February, for UK readers.
Knight pled not guilty to four felony counts, and was then hospitalised after complaining about chest pains. A TMZ report linked his hospitalisation to a "potentially fatal blood clot", while earlier reports had cited panic attacks. There seems to be no end in sight for this story.
Rihanna swam with sharks for Harper's Bazaar
The Barbadian pop singer dove into a shark-filled tank for a fashion shoot, wearing some ludicrously priced swimwear. This week, she was also confirmed to be playing Sunday's Grammys, perhaps to perform single FourFiveSeconds with Paul McCartney and Kanye West (yes, they collaborated again).
Legend was not impressed to hear that he was a guest of honour at a pre-Grammys party. Not because he thought it might be rubbish, but because it was being held at the Beverly Hills hotel – one of many owned by the sultan of Brunei, who recently enacted some anti-gay and anti-adultery laws in his native land.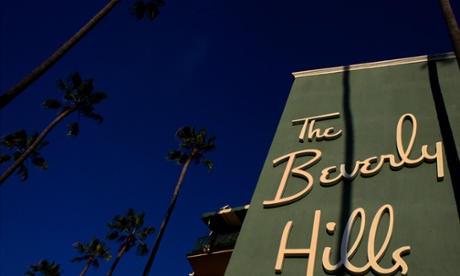 The rock veteran, who incidentally is marketing his own digital music player, thinks the surge in vinyl sales is "nothing but a fashion statement". Urban Outfitters, he might be talking to you.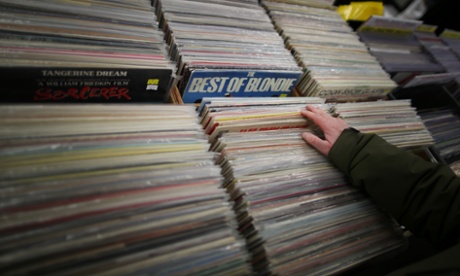 White men are black men, too – at least according to the forthcoming album and accompanying press release from the Mercury prize-winning leftfield hip-hop group Young Fathers. An extract, if you will:
When the title was first put forward everybody was excited and 100% there was no fear. That same commitment needs be carried on to make it work despite worries after it's been digested.
Sonic Youth bassist and general badass Kim Gordon wrote a memoir, which is due on 24 February. Various publications have been sharing their takes on it, some of which – when taken out of context – Gordon hasn't been elated to read. Case in point: the below tweets levelled at music site Stereogum and Ben Myers, writing for the Guardian.
Get those chairs pushed against a wall after your middle-class dinner party, because Buena Vista Social Club have a new release on the way. It's due for release on 24 March, and is set to feature previously unused tracks meant for their eponymous 1997 album.
The legendary producer took to the site Genius – now partly run by the ex-New Yorker pop critic Sasha Frere-Jones – to post his memories and thoughts in connection to songs he worked on. Rubin obsessive catnip, indeed.