Finally, a chance to cut some moves, to "stack some shelves", at the 120-year-old BBC Proms. Organisers of the world's largest and longest-running music festival have announced the first ever dance Prom.
Details of the 2015 season were announced in London and while the Radio 1 DJ Pete Tong will be the host for Prom 16, organisers also promise plenty of Beethoven, Mozart, Bach and Sibelius as well as a celebration of the piano with nearly 30 soloists performing this summer.
How the club music Prom, celebrating 20 years of Radio 1 in Ibiza, will work on the night is still "in development", said Radio 3 controller Alan Davey.
But the hope is that the wider Proms message will rub off on a new audience, said Edward Blakeman, the director of this year's BBC Proms. "We do now live in a world, thank God, where you can like all sorts of music, you don't have to be rigidly siloed. When I was a kid you did have to choose what camp you were in ... I was passionate about Dusty Springfield when I was a kid but you sort of had to do that quietly."
The dance music Prom, a first for Radio 1, will feature Tong presenting live artists who will perform with Jules Buckley and his Heritage Orchestra. Among the reworked classics will be Stardust's Music Sounds Better With You and Rhythim is Rhythim's Strings of Life.
It follows the success of pop Proms in previous years such as the urban music Prom in 2013, the Pet Shop Boys Prom of last year, and (the possible first) Soft Machine's appearance in 1970.
In total, there will be 92 concerts across eight weeks between 17 July and 12 September culminating in the party-like last night on 12 September, with Marin Alsop returning to the podium after her debut there in 2013.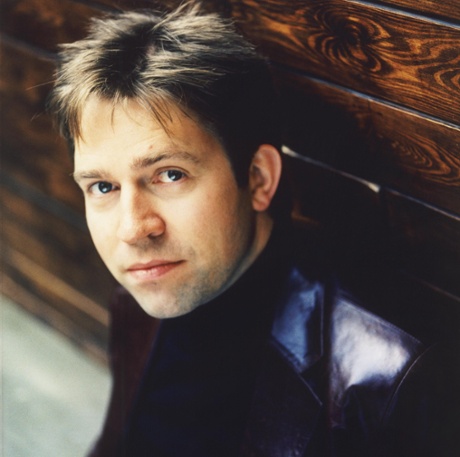 Blakeman said the piano could well be the biggest star of the season with nearly 30 soloists and all of Beehoven's, Prokofiev's and Ravel's concertos for the instrument being performed. "It will be a great piano celebration summer," he said.
The idea of staging so much work for piano emerged because of a project by the Norwegian pianist Leif Ove Andsnes and the Mahler Chamber Orchestra. They have been touring the world for four years performing all of Beethoven's five piano concertos and will do it for the final time at this year's Proms.
That got organisers thinking, why not do all five of Prokofiev's piano concertos and both of Ravel's? And then of course Mozart's?
"There are too many Mozarts to do the whole lot," said Blakeman, "even in an eight-week season, but we'll do half a dozen of the late great ones. We could have chosen other composers but I just think Mozart's are so extraordinary, so wonderful."
A new feature of the 2015 Proms will be regular Sunday matinees including David Attenborough narrating a Prom with music from his series Life Story; a new work by Eric Whitacre inspired by photographs sent back by the Hubble space telescope; and a Sherlock Holmes prom which will feature the music that the detective – according to his creator Arthur Conan Doyle – loved and listened to.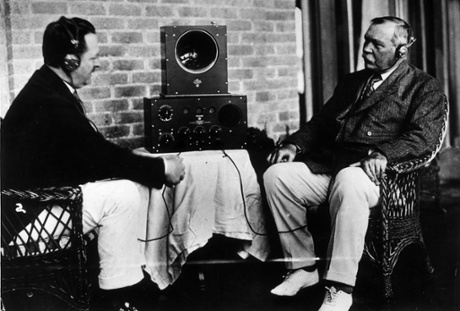 Blakeman hoped the matinee Proms would attract families of all ages, from five-year-olds to their grandparents.
Anniversaries being celebrated in 2015 include the 150th of the births of two of Scandinavia's most feted composers, Carl Nielsen and Jean Sibelius; and the 90th birthday of Pierre Boulez which will be marked in a series of concerts.

There will also be lots of Bach this year including Yo-Yo Ma performing all of Bach's solo cello suites in one evening in what is billed as "his boldest performance to date."
Blakeman said: "It's going to be an extraordinary experience, one of those 'only at the Proms' experiences."
As in previous seasons, new music will feature heavily with 21 world premieres, 13 of which are BBC commissions.
Other diverse highlights include Sir Simon Rattle conducting a performance of Elgar's The Dream of Gerontius with the BBC Proms Youth Choir and the Vienna Philharmonic; Family Guy creator Seth MacFarlane returning to the Proms to sing Sinatra, in what would have been his 100th year; and Jarvis Cocker leading a Radio 4 Prom based on his Wireless Nights series.
Davey paid tribute to his predecessor Roger Wright and said the process of finding a permanent Proms director was still ongoing.
The guiding principles of the Proms, which will be broadcast across the radio and TV channels, remained the same, Davey said.
"As always, BBC Radio 3 will be broadcasting every Prom live in 2015, and alongside our partners in television and online, we're delighted to continue bringing the best classical music in the world to millions of music lovers across the UK.
"We are proud of the range of the Proms and the number of people who take the festival to their hearts and experience the thrill of great music.
Tickets go on sale from 9am on 16 May.
• This article was amended on 24 April 2015. An earlier version referred to Bach's solo cello concertos, rather than the suites.