Sam Lee grew up in London and studied art at Chelsea College of Art. In 2008 he met the Scottish Traveller and ballad singer Stanley Robertson, who introduced him to folk music and became his mentor. Since then Lee has been collecting and restoring traditional songs, especially from Gypsies and Irish Travellers. His debut album Ground of Its Own was shortlisted for the 2012 Mercury prize; his second, The Fade in Time, was released last month. He performs in the ensemble Sam Lee & Friends, where he sings and plays jew's harp and Indian shruti box. Sam Lee's Nightingale Walk, a promenade performance on the South Downs, is at the Brighton festival from 13-21 May.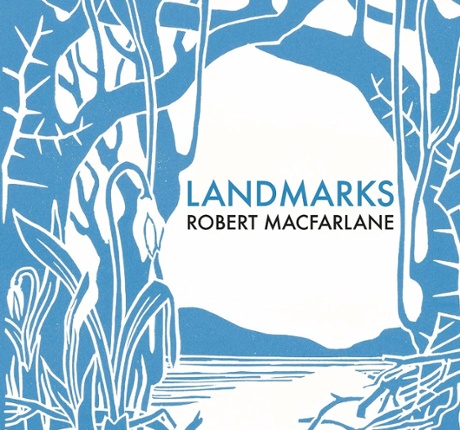 Book: Landmarks by Robert Macfarlane
I haven't read this yet, but I'm very excited about it. I'm a big fan of Macfarlane's work: I'm reading his last book, The Old Ways, at the moment. I think he's talking about really wonderful things. I love the way he marries history and geography, and his evocation of place and experience, and the poetry of the land. I also like the way he talks about the relationship between man and the landscapes. He does this archaeological mapping of unknown places, and has the ability to discover and see the beauty of the places we often ignore, and are on our doorstep.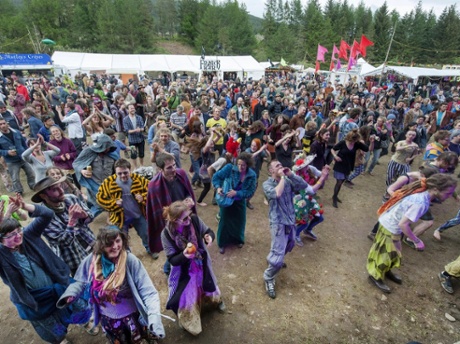 Coming up in May in the south-west of Scotland, this is an amazing festival. It's very wild and happens deep in the mountains. It's a lot of fun: there are lots of international musicians mixing world music and traditional Scottish folk. It sits on the periphery of being a folk festival and not being a complete hippy grungefest. There's a beautiful grass-roofed longhouse that has unamplified concerts in there, which is really lovely. And it's all on the banks of a beautiful river. I think one of the highlights for me last year was listening to a Bulgarian choir singing in polyphonic harmony.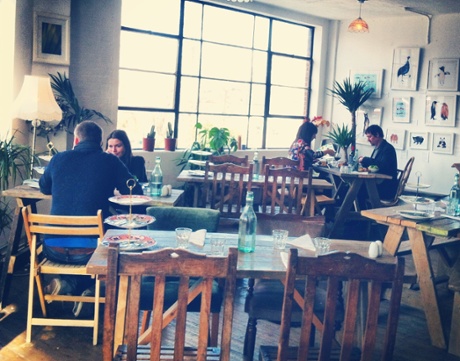 I think this is my favourite restaurant. It's above the Palm 2 shop in Clapton in London, below some yoga studios. On Saturday and Sunday mornings they do the most amazing vegetarian breakfasts: wonderful asparagus and baby sweetcorn polenta, and really good sausages. It's a real secret – nobody knows about it, and they really should. They do dinners as well – they take a lot of food from the deli downstairs, which gets cooked up upstairs, and you can bring food that you've bought downstairs and eat it up there as well, which is really good.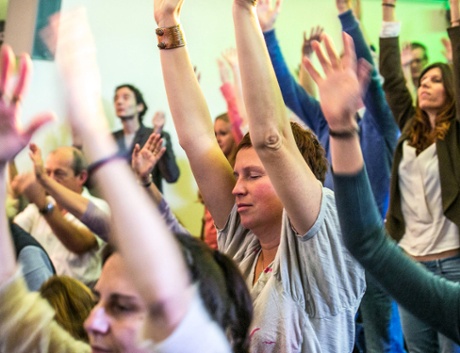 Conference: Plant Consciousness at Regent's University London
This is a conference happening in September in Regent's Park. I went last year and it was really fascinating. It's all about ethnobotany, plant-human coevolution, the sensitivity of plants as barometers of a natural environment, medicinal uses and the healing powers of plants. I do a lot of plant foraging, so I spend a lot time in the outdoors, and I'm getting very excited about the imminent explosion of green. Stinging nettles are my favourite plant: they're really rich in vitamin C, they're naturally rich in antihistamines, and I make rope out of them – they're a great string-maker, with fibrous stalks.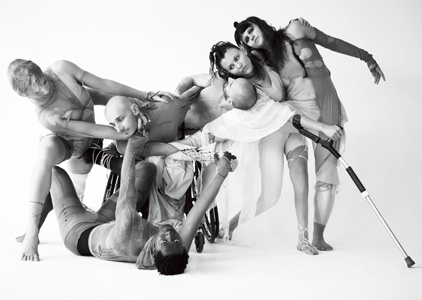 This is the last dance performance I went to see, which I absolutely loved. It was entertaining and inspiring and unusual, not in a classical dance way at all. It's based around Candoco's inclusion of disabled performers. They had a really eclectic cast of people, all responding to a stream of popular music hits, but creating tableaux vivants relating to the ironies of the lyrics in these songs. They were confronting the audience about what is performance and what is just presence on stage. The audience ended up becoming really involved in the show, to the point where people were almost getting on stage and feeling very liberated.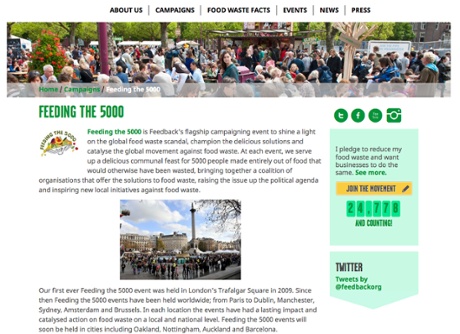 The organisation behind this event takes food waste – supermarket waste, agricultural surplus – fills Trafalgar Square and feeds thousands of people for free. It's encouraging the art of gleaning. This is a wonderful project that happens all over the UK, America, France, but it started in London in 2009 – taking sacks of rice that supermarkets don't need, and that sort of thing, and giving it out for free. It's really incredible. Connected to that is the campaign called the Pig Idea, which is about taking food waste and feeding it to pigs, as opposed to composting. It's a much more efficient way of dealing with unwanted food.