"A transformative ritual reaching across time and space" is how director Peter Sellars describes Bach's St Matthew Passion. His famous 2010 Berlin staging finally reached London for a single performance as part of the Berliner Philharmoniker's visit to the Proms. And it wasn't quite the immersive experience some anticipated.
The change of venue didn't help. Wherever you sit in the Philharmonie, the orchestra's Berlin home, you're closer to the performers than you are in most places in the Albert Hall: Sellars' insistence that the audience are both participants and morally implicated witnesses isn't always validated when distance from the platform makes you feel like an observer.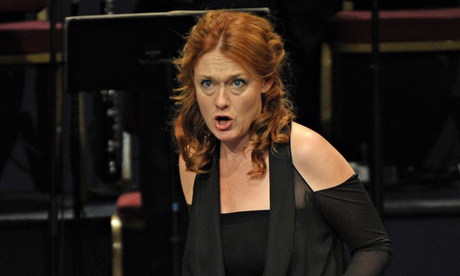 The staging also presupposes that the audience are either fluent German speakers or very familiar with the text. Sellars' gestural imagery is often disturbingly literal. When Magdalena Kožená tells us how repentance crushes the heart, she thumps the chest of Mark Padmore's Evangelist with clenched fists. The chorus, singing of the bitter-sweet nature of redemption, put their hands to their mouths as if tasting food. Performing the work with the house lights down, making the text in the printed programme hard to follow, was a mistake.
Yet it was also undeniably powerful. Sellars presents the work not as a dramatisation of the Passion, but as a ritual act of remembrance. Padmore's anguished Evangelist is at once narrator, protagonist and celebrant, leading responses to the words of Christian Gerhaher's Christus, who sits above the remaining performers during the first half, but whose voice, conveying almost unbearable agony of soul, issues from the darkened auditorium after his arrest. The Berlin Radio Choir sing and act with astonishing immediacy. The tenor Topi Lehtipuu was laboured with his coloratura. Kožená has done nothing finer. The orchestra sounded very svelte under Simon Rattle: the instrumental obbligatos were beautiful in the extreme.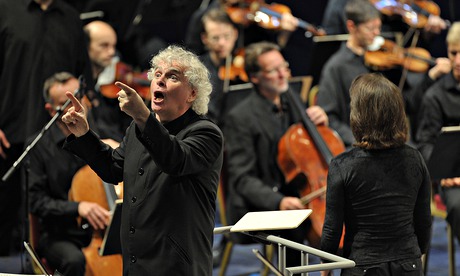 • The Proms continue until 13 September. Details: bbc.co.uk/proms