It can either be the launchpad from obscurity to a long and illustrious career, or just the dead albatross round the neck of a once-promising musician.
But this year's unlikely Mercury Prize winners, the Scottish experimental hip-hop trio Young Fathers, look more likely to follow in the successful footsteps of former winners James Blake and the XX than Speech Debelle, who faded almost into obscurity following her 2009 victory.
The trio's winning album, Dead, had previously only sold 2,386 copies in the UK. However, less than 24 hours after winning the coveted music prize, Dead jumped straight into number 7 on Apple's iTunes chart, having not previously been anywhere in the top 100.
Album streams tell a similar story. Spotify confirmed that during the hour that followed the Mercury announcement on Wednesday night, streams of the band increased 625%. This followed on from a 1,040% increase in streams when the first announcement was made on 10 September.
Gennaro Castaldo, a spokesman for music industry trade body the BPI, said that, year on year, the high-profile prize – worth £20,000 – continued to have a galvanising effect on the winner's album sales. He said: "A Mercury prize win can give a major boost to an artist's profile – the less well known they are, the greater the effect, as they are introduced to a wider audience of music fans who may have missed their album first time around.
"When Antony and the Johnsons won back in 2005, there was a fivefold increase in sales of 'I Am A Bird Now', and it's likely Young Fathers will see a similarly dramatic spike over the coming days as music fans check out their album."
He added: "Winning the prize won't necessarily guarantee long-term success, but it does create a platform for the band to develop their fanbase and to hopefully build from there, and it will certainly create interest in their new album when that comes."
But it doesn't always work out that way. In 2009, when rising hip-hop star Debelle won the prize, she only shifted 10,000 units of her album in the following weeks and was later dropped by her label. Damon Albarn's side project Gorillaz refused a nomination in 2001, saying the award was "like carrying a dead albatross round your neck for eternity" – though Albarn was happy to accept a nomination this year for his first solo album.
History suggests, though, that most winners enjoy a lucrative uplift in album sales. After winning the 2013 prize, James Blake saw sales of his album Overgrown jump more than 2,500% on Amazon. And in 2012, Alt-J experienced a sales rise of 411% in the eight-week period from the nomination announcement to the ceremony for their critically acclaimed debut album, An Awesome Wave. Following their win, they jumped 13 places in the official chart.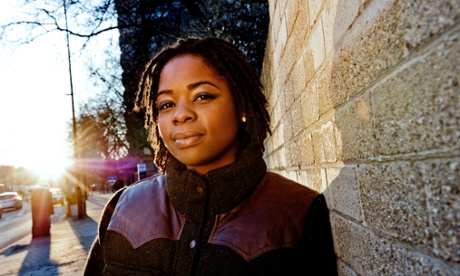 In 2011, two-time Mercury winner PJ Harvey saw sales of Let England Shake increase 800% week-on-week as the album leapt up the chart from number 181 to 24, the highest jump in the 20-year history of the show.
It was a similar tale for the XX after their 2010 win. Sales of their debut album soared 450% the day after they won, according to figures from music retailer HMV, and three months later sales were still up by 74%.
Mancunian band Elbow, who won in 2008, enjoyed a 700% rise in sales of their album The Seldom Seen Kid in the week following their Mercury victory, while Antony and the Johnsons' album I Am a Bird Now achieved a 175% sales rise in 2005 and Klaxons saw their sales rose by 486% the day after the 2007 ceremony.
The Mercury success of Young Fathers could also follow the path of Dizzee Rascal, who won the prize in 2003 when still a relatively unknown outsider. His album sales went up by 150% overnight and the album, Boy in da Corner, has now attained cult status, catapulting the grime artist into the mainstream and making him one of the biggest selling artists in the past decade.
However Paul Scaife, managing director of music publication Record of the Day, was unconvinced that the Mercury would ensure a sustained sales boost for Young Fathers, and said their move up the iTunes chart was "likely to be a one-day spike".
"I don't think we are going to see massive album sales for Young Fathers," he said. "We are living in a slightly different age, with streaming, so I would expect there to be a spike in streaming, with people dipping their toe in the water, but quite possibly not committing to buying the album or not feeling the need.
"There are people out there who will be interested in their album, but I don't think it will appeal to the mainstream and that many people will buy it, particularly compared to previous years."