After announcing their single-copy "art" album Once Upon a Time in Shaolin, featuring Cher, Wu-Tang Clan have unveiled details of their next project: the long-awaited A Better Tomorrow, which will be released via a portable speaker akin to a boombox. Neither album will be downloadable.
During a recent Billboard interview, the band's leader, RZA, confirmed that A Better Tomorrow should be ready by 28 November, the start of the Christmas shopping season in America, known as Black Friday. He said that all 10 Clan members would feature on the release – which lends support to recent reports regarding Raekwon's return to the project.
Teaming with Boombotix, the album will be released only as a limited-edition special version on a portable speaker, the Wu-edition Boombot Rex. Those who have purchased the album on this platform can then play the music files it contains through any Bluetooth device.
"I had the idea pop up into my head, for a while, about music being kind of disconnected to us. Of being so digitised and accessible, but yet not tangible," said RZA. "But this thing here, a tangible item, like your old Walkman or your old cassette, or your old record, that's what this is bringing back."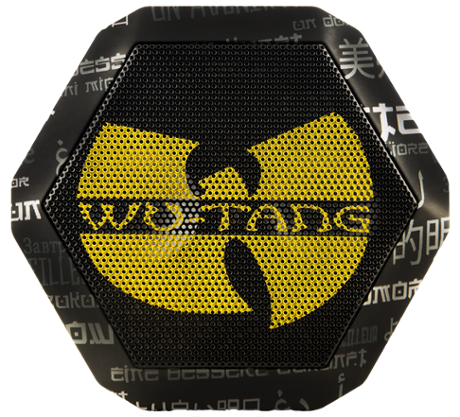 The album, he hoped, would prevent piracy, as it cannot be downloaded. RZA described the Wu-edition Boombot Rex – costing $79.99 (£49.39) – as giving "a layer of protection" to the musician's art. The music, he added, would form a "kind-of" concept album.
Musically, it travels from a guy who is going through difficulties, tries to find himself, gets involved with some violence, some troubles, but then realises that it's best sometimes to walk away from the past and all the bad times and maybe work on making his life better, and making a better tomorrow.
The other forthcoming Wu-Tang release, Once Upon a Time in Shaolin, exists only as a single physical copy. The group said that the album, intended as a kind of art spectacle, will tour galleries, museums and festivals, and that punters will have to pay for admission to listen to it on closely monitored headphones. The band then hope to sell the sole physical copy of the album for millions of dollars, and claims that offers have already started to roll in.
Wu-Tang are the latest group to experiment with unconventional methods of distribution: Nine Inch Nails have dropped USB sticks in concert venues, Flaming Lips released an album housed inside a "hand-crafted, custom-made … anatomically correct and life-sized" chocolate skull, while Thom Yorke was the first artist to use the "pay-gate" feature with a BitTorrent bundle release.