James Dean Bradfield was born in Pontypool in 1969. He formed the Manic Street Preachers with his cousin Sean Moore and school friends Nicholas Jones (later Nicky Wire) and Miles "Flicker" Woodward in the mid-1980s, although Woodward soon left, to be replaced by Richey Edwards. Their debut album, Generation Terrorists, was released in 1992 and spawned six UK singles. After Edwards disappeared in early 1995 (he was declared presumed dead in 2008), the band regrouped as a three-piece, and enjoyed their greatest commercial success in the late 1990s. Bradfield's only solo album was 2006's The Great Western. The Manics have now released 12 studio albums, most recently this year's Futurology. To mark the 20-year anniversary of the release of their landmark album The Holy Bible, they will release a special edition on CD and vinyl and perform it in full at various UK venues next month.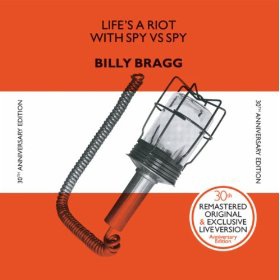 THE SONG THAT MADE ME APPRECIATE SIMPLE SONGWRITING
To Have and to Have Not by Billy Bragg (1983)
This reminds me of that lonely summer in between comprehensive and college, where you see people everywhere with girlfriends, and learning how to drive, and you don't feel as if you're going anywhere yourself. "Up in the morning and out to school…" It sounds a bit adolescent, but sometimes the songs that really affect you are the ones that mainline into your soul as a teenager. It gave me some hope. This song made me feel like I could take on the world to a certain degree. We'd written our first song in 1985 and hearing this made me realise: "Wow, you can write a song with quite basic ingredients." And regardless of any tinpot history that we may have with Mr Bragg, I'll always be grateful to him for this song.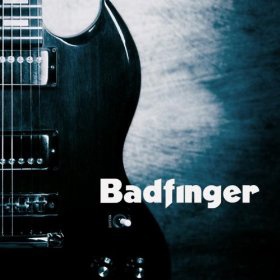 THE SONG THAT LOOKS THROUGH THE EYES OF ANOTHER
Midnight Caller by Badfinger (1970)
I got into Badfinger when I was in my early 20s. They wrote some real grandstand songs like Baby Blue and Day After Day, which were big in America, and obviously they wrote Without You [covered by Harry Nilsson] as well. But if you delve into their back catalogue there are songs that are masterclasses in empathy and full of the most beautiful, human, plaintive tones, and this is one of them. I think it is about a female friend [songwriter] Pete Ham had who worked as a prostitute. It's always a challenge: can you write a song from somebody else's perspective and show empathy and show understanding, and also not make it condescending? Can you understand the fabric of somebody else's despair and write from their point of view? It's something that is very rarely pulled off, but Pete Ham does it with this song. This song succeeds in looking through somebody else's eyes and actually tapping into their anguish.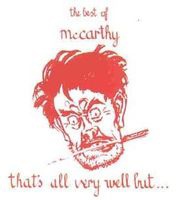 THE SONG THAT SHOWS HOW TO BLEND MUSIC AND POLITICS
We're All Bourgeois Now by McCarthy (1988)
McCarthy are indie icons of ours – we've covered at least three of their songs. They showed how you could fuse music and politics. They were one of the great protest bands but it was never the gurning, spittle-in-your-face confrontational stance that some bands take. There was always some kind of sarcasm in there that would cut its subject down to its knees, and this lyric is a perfect example of that. It talks to working-class disaffection and foreshadows New Labour's obsession with gentrification and trying to drag people into the new culture with Wi-Fi and coffee houses everywhere: "Once there was class war/ But not any longer/ Because, baby, we are all bourgeois now."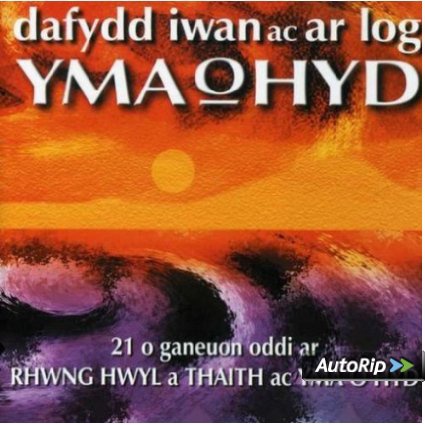 THE SONG THAT HAS A SPECTRAL POWER
Yma O Hyd by Dafydd Iwan (1983)
If you're a fan of one of the Welsh rugby regions, then you'll know this song. At Parc y Scarlets in Llanelli, this is what they come out to, and it's amazing. The lyric is about the Welsh language and how it has withstood the Romans and English culture, but you don't actually need to know that to appreciate the song. If you play it and it's raining outside you can feel its spectral power. Dafydd Iwan had a long career in politics with Plaid Cymru but he is also a folk singer. I first heard it about 10 years ago when I went to see Cardiff Blues play the Scarlets. They came on to this song and it just hit me somewhere between my heart and my brain – the perfect place for a song to hit you. I wish I knew how to bottle the feeling this song gives me.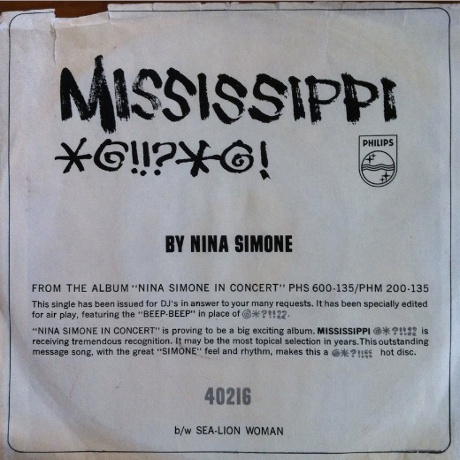 THE SONG THAT GREAT WRITING TURNED ME ON TO
Mississippi Goddam by Nina Simone (1964)
I was reading Dorian Lynskey's amazing 33 Revolutions Per Minute book, and I went and investigated this song because he'd written about it. I like it when writing affects the ability to understand music, because I grew up reading NME and Melody Maker, Record Mirror, all telling me why some record was amazing. And then I'd give it a listen and I might not like it at first. But then because the writing about the record was so amazing I would believe that there was something there and I'd often grow to love it. After reading the book, suddenly the lyrics are really flying out at you. "I've even stopped believing in prayer": sometimes one line conveys the utter lack of hope in a situation.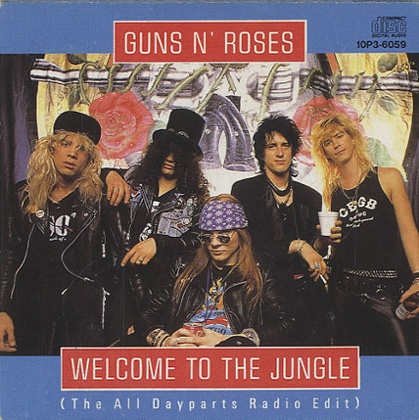 THE SONG THAT REMINDS ME OF OUR FIRST TRIPS TO LONDON
Welcome to the Jungle by Guns N' Roses (1987)
I tapped into this song because until I was 18, 19 I really hadn't been out of Wales very much, and then I was going to London with the band and doing these pub gigs. I had a couple of experiences in London where I thought, "This isn't the way they do it back home!" Welcome to the Jungle is about this guy from Indiana [Axl Rose] stepping off the Greyhound bus and landing in west Hollywood somewhere – welcome to the jungle! In a romantic way, Richey's Vauxhall Astra became my Greyhound bus when we all drove up, and the song spoke to me in that way. Guns N' Roses were a massive influence on us in the early days.