"Uncle Flow, you look like a weird peeper!" Julie Adenuga, the voice behind Rinse FM's drivetime show, is live on air but she has glimpsed a visitor peering into her studio. As she pastes her playlist into the station's Twitter feed with one hand, she waves to the veteran MC Flowdan who's popped by on his way out of the east London studio. She turns her attention back to cueing up the tracks for her show: an Azealia Banks album cut produced by garage legend MJ Cole followed by the lead track off nu-grime producer Murlo's new EP.
In Rinse's 20th-anniversary year, it's a casual interaction that captures the station's past and future. The gravel-voiced Flowdan – a former member of the garage collective Pay As U Go and a co-founder, along with Wiley, of the grime crew Roll Deep – first appeared on it 14 years ago, when Rinse was a pirate station moving between tower blocks in a bid to evade the law. When Adenuga arrived in 2010, it had just won a five-year battle for its Ofcom broadcast licence, and her afternoon show was a key part of its emergence into legitimacy. She's heard all the stories of old hands climbing over fences, getting chased by guard dogs and scaling buildings to fix aerials to roofs, but it seems a million miles from the comfy, air-conditioned studio where she now presents her show, designed to be a showcase of the station's aesthetic: the range of London club music that has been its beating heart for two decades.
The station's founder, who goes by the name of Geeneus, enjoys talking about the "destroy and rebuild" philosophy that's underpinned the station's different eras: from jungle into garage around 1997, the birth of grime in 2001, the gradual takeover of dubstep over the next few years, and the about-turn from moody skanking into glamorous vibes with the advent of UK funky in 2007. "Genre shifts are a much slower process than people would imagine," he says. "Some people might not even notice them but we'll have been working on them for a long time." Sarah Lockhart, Rinse's station manager and driving force behind its licence campaign, interjects to discuss what she calls the "seven-year cycle" that underpins each genre's rise and, inevitably once the mainstream gets hold of it, its fall. Garage, she feels, was a perfect example.
"The garage scene could've stayed independent, made a load of money, and created an industry," Lockhart sighs. "But every time a major label got its chequebook out, another artist signed their rights over to someone who had no understanding of the culture and didn't know how to operate in it. Within 18 months, the club scene had gone, the culture had moved on, and mainstream music tastes had moved on. Literally nothing left. And about nine months into the commerciality period, this lot" – she gestures to Geeneus – "were making grime."
Rinse has not only understood the continually shapeshifting vagaries of London club culture, but nudged many of its metamorphoses along. Sometimes, this has been accidental. Geeneus laughs when he points out that, along with his fellow grime progenitors, "We thought we were making garage! We just came from an MC background and put MCs on it, so it became grime. Was it good or bad timing? At the same time we did that, the major labels mashed it up."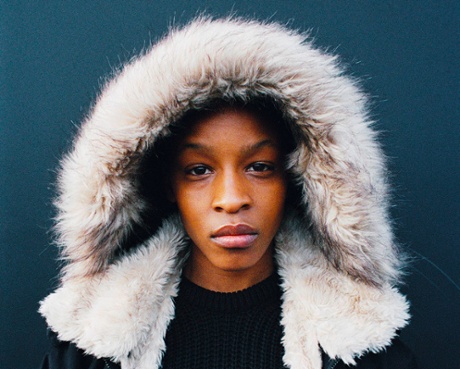 At other times, events have coalesced with the emergence of music that needed nurturing. Infamously, at the height of grime's popularity, Rinse shut itself down for a few months in 2003. On its return, an outright ban on MCs had been instituted; instead of the abrasive energy of grime and frenetic MC clashes that had defined the station, listeners were faced with the slowed rhythms and cavernous bass of dubstep. There had been a small but growing dubstep presence on Rinse ever since 2001, but Geeneus's concerns over badly behaved MCs proved to be a catalyst for radical change.
"I knew something bad was going to happen," he remembers. "You set rules on a pirate station: it's in someone's bedroom in a flat – one of the most dangerous places to be in terms of getting caught. The MCs just kept turning up. I'd arrive and there'd be 20 people in there. I knew we'd either get caught or someone was going to do something bad to someone else. Everyone left and went to [rival pirate station] Deja Vu. It was basically, 'You lot go over there and sort your shit out while we develop this new scene that needs our help.'" Four weeks later, Dizzee Rascal and Crazy Titch nearly came to blows on Deja's roof. It made for a classic moment in grime.
Meanwhile, on Rinse, dubstep was thriving. Up until then it had been a minuscule scene, sustained entirely by FWD>>, the club night Lockhart had founded in 2001, and its associated show on Rinse helmed by Kode9 – "the smallest show on the station," Geeneus remembers. "There was one little club night in a 200-capacity venue that wasn't even full," says Lockhart. "And there was Rinse doing shows. That was it. Probably a footprint of 500 people. Had the station disappeared or had we at FWD>> said, 'Fuck this,' that would have been it. No dubstep. But it was obvious we had to provide the platform." By 2007, a dubstep bassline had popped up on a Britney Spears track. Within a few years, morphed into brostep, it had broken the US.
Rinse, of course, had long swerved away from that style – although by now, its transitions were becoming more strategic. "We brought funky on quite early, before it was even called funky," Geeneus says. "We went through the stage of accumulating DJs, adding more and more to the roster before the music blew up. Then the bigger scene starts feeding in and people start buying it. That was on the climb up. But when we get to the top, we start to feel out what the next music is – then we have to start clearing space …" Lockhart cuts in: "We mustn't say what's next!"
Because "destroy and rebuild" isn't just about changes in sound; it's also a ruthless approach to staff turnover to keep the roster of talent fresh. "In the space of a week, we can move 10-15 DJs," explains Geeneus. "In the pirate days, it could be quite a cold thing. You'd do your show and as you were leaving, it'd be like, 'By the way, that was your last show, see ya!' Everything was a little harsher then. But no one who joins feels completely safe, not even people we get along with. When they get a phone call and we say they need to come see us, they say, 'Is it that time?' I've had to explain to DJs that when we brought them on, someone else had to leave."
Lockhart laughs. "What's interesting is that people tend to know, in themselves, when they're not cutting it. They know what we stand for." Grudges, everyone claims, are rare. Adenuga recently called on former Rinse DJ MA1 to contribute to a roundtable discussion: "It was like he hadn't left. There was no weird feeling because it's family. You know why you're a part of Rinse and you know why Rinse is what it is." Gary Jugdeese, a team member from day one at Rinse who now focuses on his own dubstep label and management company Submerged, does not see himself as having ever left. "I was never paid for anything I did at Rinse, and if you asked me again, I'd do it. Wherever I go in the world doing what I do, I'm checking with people on the ground to find out what they're listening to. And if there's any opportunity to push Rinse, that's what I'll do."
In 2014, with both Rinse and the music industry unrecognisable from the days in which it made its name, the question of what Rinse is now is more pertinent than ever. The success of Katy B – who broke through in the same year Rinse acquired its licence – and the subsequent house takeover of the British charts brought Rinse's aesthetic into a hitherto unseen convergence with mainstream taste. And, ironically, given its importance to Rinse's development, the internet has exploded the life cycle of underground club music – both in London and globally. "Rinse is incredibly diverse now," says Kode9. "There are techno DJs, like Surgeon; American shows, like Fade to Mind; lots of nu-grime; lots of shows influenced by footwork, Baltimore club, Jersey club. I think that says something about how fragmented electronic music is right now. Throughout the history of Rinse, there's always been one dominant subgenre, and the equivalent now would be deep tech – but it's not as dominant as garage, grime or jungle were."
At the same time, there's more than just a nod towards pop at Rinse these days. Geeneus enthuses most about the daytime playlist he helps put together each week: it's full of songs that may be recognisable products of their subgenres, but that are also marked out by pop nous, regardless of whether they actually chart. But any suspicions that the station is selling out or gentrifying are put to rest when you hear, say, Baauer's jagged collaboration with AlunaGeorge and Rae Sremmurd, the Mississippi rap duo whose excitable energy isn't a million miles from the MCs of grime's peak years. It's fitting that Katy B should be the figurehead of Rinse's new era: the playlist is tailored to listeners like her; those with one foot in the rave but the other attuned to broader pop culture, who have been by alienated by the mainstream. "I didn't even know Radio 1 existed until I was about 16," she laughs. "But I don't think I could relate to people like Chris Moyles at breakfast anyway. I'd rather listen to Scratcha [Rinse's former breakfast show presenter] – I'd be spitting out my cornflakes, he was so funny."
All involved are keenly aware of the class implications of the former pirate station going above ground. "I like to go into the ghetto," emphasises Geeneus. "You can't influence them. They don't give a shit who the producer is, who the singer is, what the label is. They don't want to know, they don't go online for anything; they just want to go out and have a laugh and party. When you play that audience something and they react, you think, 'it's real'. No influence." Katy, meanwhile, describes the Rinse ethos as "a 'fuck you' – if someone doesn't accept you, you don't have to accept that." She continues: "Most people working here, we're not from affluent backgrounds and we didn't have loads of opportunities. We created our own. That's what pirate radio is, really."
Geeneus and Lockhart still run their station largely by instinct; they speak proudly about their ability to "plot on a graph" the exact path an up-and-coming DJ's career will take. "Nine times out of 10, we're right," says Lockhart, who often finds herself in frustrating meetings with larger brands and outlets who are indecisive over an artist she's sure of. "When I think about Vice or Radio 1 or MTV, they're disconnected, reporting on something that's happening, whereas we're in it," she says. "In the middle of the dance!" adds Geeneus.
In an era of fragmentation, though, where is that? "Music at the minute is a tsunami," reflects Geeneus. "There's so much of it coming from everywhere and you don't know where to look. A million versions of everything. A million Jessie Wares. It's more challenging than ever." He pauses and smiles. "I quite like it." Lockhart laughs, and refuses to say what they think is next. "Who's really got the ears?" she asks. Over 20 years and counting, the answer has tended to be Rinse FM.