In his time, Jackson Browne has charted personal battles, political conflict and environmental catastrophes with compassion and legendary mellowness. But dealing with incessant song requests from ardent fans is another struggle entirely. "A relationship with an audience is a little like a relationship with a person," he muses. "I get to a point on a tour when I snap and I don't want to do what anyone asks me."
His frustration is understandable. In the past, Browne's rarely used a set list, allowing the audience to have a hand in choosing songs from a career spanning almost 50 years. But during his five-date UK tour, he's broken this self-imposed rule out of a desire to showcase his latest album, Standing in the Breach. It's a collection of songs that encapsulates Browne's passions and strengths. From the long-shelved, newly recorded jangle of The Birds of St Marks to the Woody Guthrie-penned You Know the Night, each note is measured, every word considered.
His banter is just as thoughtful. Browne opines on American "corporations buying elections", and is full of praise for the Guardian's 2004 campaign that called for readers to write to individual voters in the swing states and "appeal to them to make a sensible choice". But there's never a sense that Browne is lecturing, and issue-addressing odes such as Which Side, Standing in the Breach and If I Could Be Anywhere are peerless examples of his un-preachy style.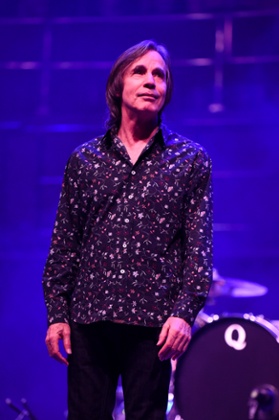 If Browne has a tendency to go on, it's within the confines of his music. He moves fluidly between piano and guitar as guitarists Val McCallum and Greg Leisz, playing pedal steel and lap steel guitar, noodle copiously in the spotlight. And while those song demands keep coming, Browne peppers his set with predictable favourites Take It Easy and Running on Empty, and gems such as Sky Blue Black and Late for the Sky. But even after a three-hour set and a three-song encore, he's not sure it's enough. "I hope we played the right songs tonight," Browne says, a reticent victor.