There are two "this is who we are" manifestos on new album The Veronicas: I'm A Veronica and You And Me. And what's striking about these twin manifestos is how diametrically opposed they are.
Paul McCartney could have written You And Me, what with its sweetly childlike folk and its long and winding melody. Jessica and Lisa Origliasso harmonise gorgeously on the song too, convincingly selling lyrics about their shared Brisbane childhood playing hide and seek and hoping to see UFOs.

In contrast, very few retirement-aged old farts would ever come up with I'm A Veronica. The song features Kesha-style white-girl rap ("back with a vengeance, back with a soul / all you motherfuckers got it wrong") over heavily compressed EDM production. There's a dubstep-ish breakdown, because of course there is. Listening to it, I was half expecting a guest rap by will.i.am. The Veronicas certainly contain multitudes.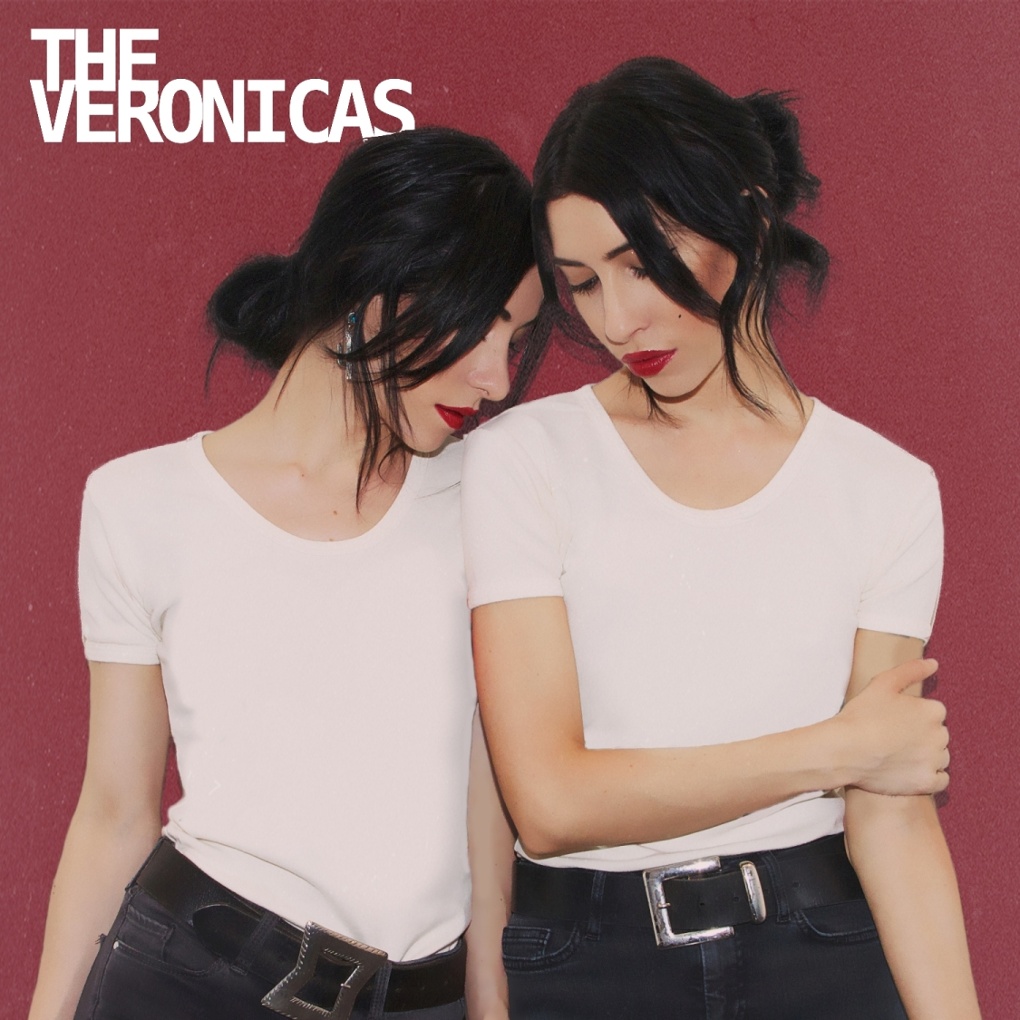 Then again, if I were the A&R guy trying to get the Veronicas to have hits in 2014, I too would be encouraging them to experiment, to not rely on the old formula. After all, the world has changed in the six years since their last album.
In 2008, Tony "nothing but bush" Abbott was still the shadow minister for indigenous affairs. That year, MySpace generated $800m in revenue.
And in 2008, the Veronicas' schtick was still ahead of its time. In retrospect, the Veronicas should have been perfectly placed to exploit the early 2010s pop sound of Lady Gaga, Kesha and Katy Perry. After all, that sound essentially combined the vaguely punky peppiness of the Veronicas' 2005 hit 4ever with the sleazy disco beats of their 2008 hit Hook Me Up.
And this is no accident – the Dr Luke and Max Martin who produced 4ever are the same Dr Luke and Max Martin who produced or wrote 39 top 10 singles between 2009 and 2012. Instead the Veronicas ended up in record company limbo.
In 2014, now that Lisa and Jessica Origliasso have finally escaped Warner Bros, that pop wave is gently receding back into the sea. The songs that now get to the top of the charts range from folky ballads to butt-obsessed hip-hop. Perhaps unsurprisingly, the Veronicas has a bob each way, trying most of the pop moves available to a pop act in 2014.
Beyond the twin manifestos, there's Sanctified, which sounds like the Origliassos channelling afternoons singing along to En Vogue during their teen years, Teenage Millionaire – reminiscent of Taylor Swift's version of Haim on 1989 – and their power ballad No 1 single You Ruin Me.
But outside of these often interesting experiments, about a third of the album – such as If You Love Someone or Mad Love – reeks of a tired formula that the Origliasso sisters have clearly outgrown.
The other big thing that happened in the music industry between 2008 and 2014 has been the rise of the single and decline of the album.
In 2008, the biggest album (Kings Of Leon's Only By The Night) sold around 420,000 copies in Australia, while the biggest single (Flo Rida's Low) sold 140,000 copies. In 2014, the numbers are almost exactly reversed. The biggest single of 2014 (Pharrell Williams's Happy) has thus far sold 560,000 copies, and the biggest album (Ed Sheeran's X) 140,000 copies.
And so, in this new era of digital downloads and streaming, even if the Veronicas album actually was a coherent artistic statement, you were probably only going to stream the two or three songs you liked anyway.