Michael Jackson's premature death exactly five years ago certainly hardened his legend, almost to the point of brittleness – the po-faced reverence from the R&B community towards him risks forgetting his sense of fun, as well as the still-troubling allegations about his personal life. The posthumous albums like Xscape certainly haven't trashed his legacy, but do dilute it. And yet after five years gone, it's hard not to indulge in a little worship of a star whose like we'll never see again. But what legacy has he left?
He ushered in a global culture
We'll get to the music and dance, but perhaps his most astonishing achievement is his fame: he was the subject of global adulation, even in areas previously untouched by Western pop culture. It's most easily evident in the Brace Yourself montage that begins his History video collection – this makes One Direction mania look timid, as fans across the world ululate and liquify at the mere thought of being close to him. He jogs with various different nations' militaries flanking him. The Carmina Burana soundtrack for once seems appropriate.
This was a man who saw the increasingly interconnected world and gave it a music to share – and, he hoped, perhaps even improve each others' lives with. His tracks Heal the World and Earth Song are often mocked for their tubthumping and mawkish environmentalism, but he was one of the few people who could actually transmit the message he set out to preach; he spoke across language and nation, pre-empting the global culture we share online today.
His fame set a benchmark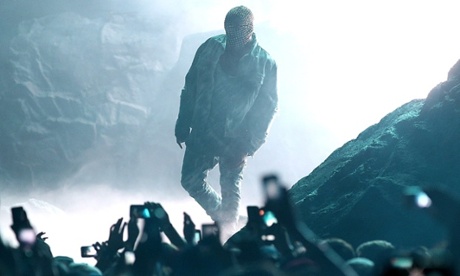 Things have changed, however. The panopticon of the internet means that today it should technically be easy to get as famous as Jacko – you can be adored from the Mongolian steppes to the Madagascan rainforest, all via YouTube. But in reality, fame is diluted by the internet as everyone makes their own collaged personal vision of global culture, and so that Jacko-level fame, an omnipresence mediated via the restricted channels of radio, TV and recorded sound, is unlikely ever to be repeated.
It doesn't mean people haven't tried to replicate it though; Jackson's legend is constantly propelling the already-famous to dream of greater heights. Perhaps the man most preoccupied with the idea of reanimating that lost global monoculture is Kanye West, who dedicated his My Beautiful Dark Twisted Fantasy album to Jackson, who lamented "MJ gone, our nigga dead", and who rapped that he's the "only rapper to compare to Michael". West's lyrical rants ("I'm goin' after Shakespeare. Walt Disney. Mozart. Henry Ford") often show him reaching for the level of fame that Jacko achieved, without realising that it's a thing of the past.
His dance moves are still definitive
Jackson's repertoire of dance moves are still the base notes from which all street dance and R&B moves are derived. The peacockish pointing, the robotic fussing that smoothes into a glide, the endless spinning – this was dancing for a digital age of precision, and the likes of the Step Up movies have struggled to innovate their way into the next era. Chris Brown is the leading new-school exponent of Jackson's moves, executing brilliantly exact funk and athleticism – but where Jackson's braggadocio lifted the spirits and drew a room together, Brown merely preens, fixated on sexual transaction.
He killed off celebrity privacy
Celebrities were persecuted before Jackson of course, but his eccentricity ensured that he was increasingly hounded – rarely was a dangled baby, damaged nose or, yes, child abuse story far from the headlines. He bridged a gap between single splashy scandals and the perma-crises of today's celebrities, with the likes of Justin Bieber currently taking Jacko-style visibility to an alarmingly permanent level. But despite efforts like Britney's Piece of Me, none of the current crop have articulated their frustration at the limelight with quite the eloquent howl of Jackson's Leave Me Alone and its psychedelic video.
His music still blows minds
When David Guetta-branded pop ruled the world a few years back, it felt like there was little room for Jackson's funk – but the success of Pharrell, Robin Thicke, Daft Punk, Bruno Mars, and a resurgent Justin Timberlake (as well as new imitator Ed Sheeran) shows the music Jackson popularised is still relevant. The soft-focus twinkle of Rock With You is the sound they're most obviously lifting, but there are other borrowings: his use of crazily overdriven rock guitar to denote roiling sexual longing or spiritual ecstasy has been picked up by R&B musicians like Miguel, for example. More generally, he surely remains a touchstone for someone like Katy Perry, for his ability to oscillate between universal anthems and personal ballads, all punctuated with hedonistic confectionery – a skill that only a few pop stars, still led by Jackson, have been able to hone.