Before I fly to the Other Voices festival, I receive a call from its founder, Philip King, the musician, film-maker and broadcaster who began the annual event in 2002 and has seen it grown into an extraordinary international music series. King tells me about the rain in County Kerry and the nature of the festival. Then he quotes from Seamus Heaney's The Given Note, a poem about a fiddler on the Blasket Islands who catches a fairies' tune floating across the air and learns to play it: "He got this air out of the night/ Strange noises were heard/ By others who followed, bits of a tune/ Coming in on loud weather."
It's rare that a poem precedes a music festival, but Other Voices is a particularly special event: a three-day musical celebration around the streets of Dingle, where a dolphin lives in the harbour and the hills of the peninsula give a greenish, embered glow. The main performances take place in St James's Church and are broadcast live online, but throughout the day music spills from pubs and impromptu venues around the town, rolling on until the early hours.
This year's event gets a rough start when air-traffic-control problems in London, coupled with ferry cancellations across the Irish Sea, delay not only festivalgoers but also Ben Howard, the Friday-night headliner, who becomes the first artist in the festival's 13-year history to have to pull out.
We arrive several hours late, coming in on loud weather, and are immediately shuffled into St James's mid-way through King Creosote's set, where there is a rapt audience. But as Creosote strikes up My Favourite Girl, any memory of the turbulent journey drifts away.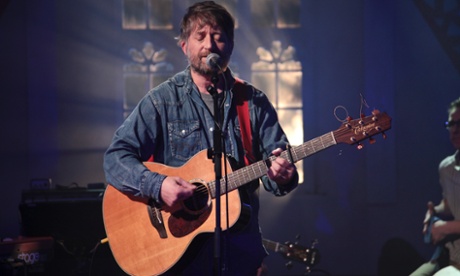 Other Voices is that kind of event; where most music festivals have a rattle and a restlessness, it has a profound stillness. Part of this is down to the logistics: the tiny church and the fact that the show is being filmed mean there is no getting up mid-set, no chattering or phone-fiddling, and no picture-taking or strolling to the bar. In this environment, you realise how rare it is to be compelled to simply sit and listen to music – both the familiar and the strange – and how rich and rewarding this experience can be. The effect is quite magical.
Other Voices is also the kind of gathering that unites a diverse and surprising array of musicians, from traditional Irish folk to French-Cuban twins Ibeyi, and Belgian jazz singer Melanie de Biasio to local heroes Walking on Cars, and with the audience of ticket-winners not buyers, there is a sense of real musical devotion.
Saturday begins mid-afternoon, following the music trail around the town, and coming across the Lost Brothers playing at An Díseart, a cultural and spirituality centre. This small, stained-glass chapel is the perfect setting for the Irish duo's delicately crafted songs, with their shades of the Everly Brothers and Simon and Garfunkel. Fans fill the pews and cluster around the doors and halfway down the aisle to listen.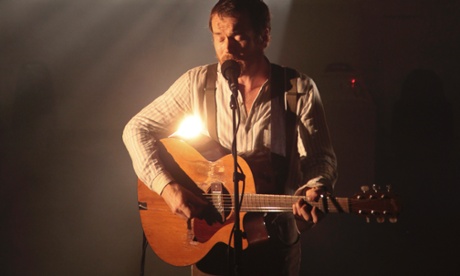 Just as some landscapes grow so familiar you nearly forget how beautiful they are, certain artists can almost become part of the musical scenery. So it is later that evening when Damien Rice, an established talent and Irish favourite, takes to the stage back at St James's. But he delivers a performance so full of wit and passion and anecdote – as well remarkable vocal fervor – that he becomes one of the weekend's great stand-out acts.
The night finishes with the tremendous Wild Beasts, with a set that is tender and sublime and profoundly emotive, particularly in their renditions of Palace and the finale, Wanderlust.
But the event belongs to Young Fathers. Before their set, a tremor runs through the congregation as earplugs are handed out and warnings of bright lights are delivered. They begin with drums so ferocious that the crowd seems to draw back and grow pale, and Alloysious Massaquoi, Kayus Bankole and Graham Hastings set about a performance that is half Holy Spirit and half cast-out demons. There is, perhaps, just a split-second in which one wonders if this church and this festival might have been destroyed forever. What happens next is remarkable: the crowd exhale, lean forward and let the music fill them. By the time the band storm offstage and down the aisle, after a staggering rendition of I Heard, there is a surging feeling of wonder and conversion, as if in this tiny church an audience of 85 truly saw the light.
• Young Fathers: 'Winning the Mercury doesn't tell us anything we didn't already know'
• Guardian sessions: Damien Rice performs Colour Me In live – video