Andre Barreau, George Harrison in the Bootleg Beatles
Acoustic tent
I did get the feeling that somebody would be a bit mischievous and put the Beatles up against the Stones. We're back again! The truth is the two bands complemented each other. The Beatles were more rock'n'roll-based and the Stones were more blues-based, but they fuelled each other as they went along. Together they helped make the landscape a better place. We might play I Wanna Be Your Man because that's the song that they recorded for the second album that Ringo sang, and then Paul McCartney gave it to the Stones and of course that was a single that really helped them. So we could do that as our nod to the Stones.
We're very good friends with a group called the Counterfeit Stones. I've known them for many years and they're a great band. I've also weirdly played in a "proper" band with the Charlie Watts in the 90s, so you had George and Charlie in the same band! This will be the sixth or seventh time we've done Glastonbury. The festival means a lot to us because the first time we played was in '94 and many of the Britpop bands came to watch us on the Acoustic stage. Oasis came, Blur came, Cast came … and we were very nervous because it was crossing into what to us was real music. To be accepted by that crowd was amazing for us.
I do hope the Stones pull it off. I don't know if it's a last hurrah for them, but I hope it's fantastic and I hope lots of people want to come and see us too! We have had the experience where we played against the Who about four years ago at Glastonbury. Dressing up while hearing Baba O'Riley starting up on the zephyr breeze … that was really strange!
Theo Hutchcraft, Hurts
John Peel stage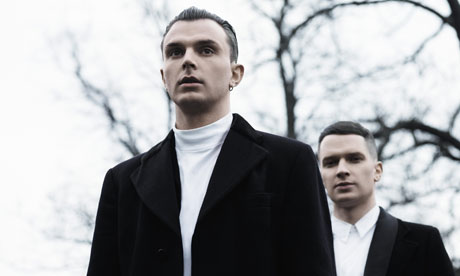 I was actually a bit gutted that I couldn't go and see the Stones. I did contemplate leaving five-minute gaps between each tune, and telling everyone to be quiet so I could catch their set. But I think I've just got to accept that I'll miss it. We did talk the other day about whether we would do a cover, but if people have come to see us it means they don't want to see the Stones, so what would be the point? What's good about this year is having the Arctic Monkeys and Mumfords headlining. It always seems to be heritage acts that are big enough to headline these days and it's quite daunting as a new band to see that. You wonder if it will ever be possible to headline a festival if you've been going less than 20 years, so in that sense it's a really good lineup. If I had to predict what our crowd will be like on the night, I would probably say the tent will just be full of eastern Europeans ... We'll be like the meeting point for eastern Europeans at Glastonbury!
Benjamin John Power, Fuck Buttons
The Park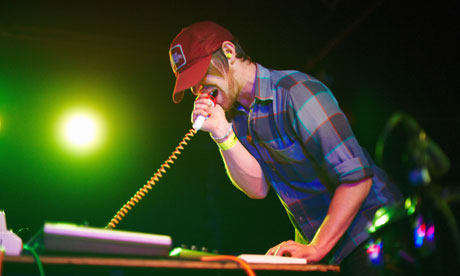 When we've finished we'll probably leg over and catch some of their set if they're still playing, a few miles away! They're one of those bands that you need to go and see even if you're not the biggest fan. I'm not worried that our crowd is going to be split; there should be enough people who want to see what we're doing. We're just excited about playing it in the first place because we've never been, so we're as excited as everybody else. I know for a fact some of our friends want to go and see the Rolling Stones but they're obligated to come and watch our set first!
Jonny Woo
The NYC Downlow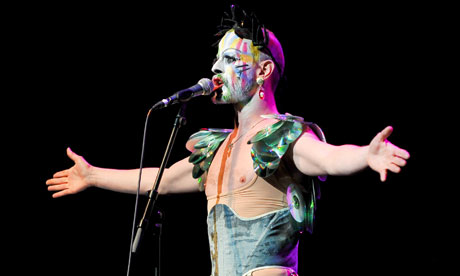 We kick off at 10pm, right opposite them. Saturday is our alien invasion night, so we'll be having an Alien Ball! It will be complete tranny madness. We've got our head door tranny Amber Swallow doing one of her topless raps. Our dance troupe of femmes with beards will be doing one of their dance routines to Donna Summer. In honour of the Stones we'll probably have a Jerry Hall lookalike competition. And of course Mick Jagger was very androgynous in his younger days. There's actually a rumour that he might wend his way over to the late-night field, so maybe he'll pop into the Downlow.
Heavenly Jukebox
Stonebridge bar
We don't really field candidates against the big hitters because you're fighting the Main Stage and the DB levels go through the roof, and everyone's off watching that anyway. So we'll just be putting on a playlist … and watching the Stones!