Laura Mvula on finding her feet among the stars
"It was a 10th-anniversary charity concert that Alicia Keys was hosting in New York and she invited a few artists to perform. She had Carole King, Roy Ayers, Pharrell and myself. It was amazing just to be there, let alone open the show and sing with Alicia Keys. We did a duet of Nina Simone's See-Line Woman. She said I helped to make the night special, which was lovely. The first arena show that I saw as a child was Alicia Keys, so it was quite surreal to be making music together. Carole King was great. She looked into my eyes, held my hand as she spoke to me, and said: 'Hello, I'm Carole.' I said: 'I know!' It's been a really special year. I even heard one of the songs from my album was on David Cameron's world leaders mixtape. That was quite unexpected."
Leona Lewis on making a Christmas album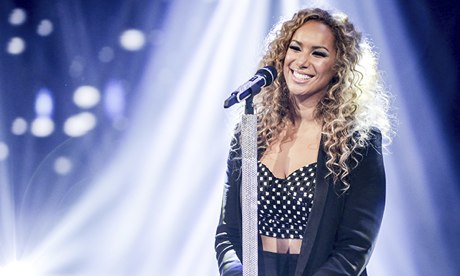 "Recording Christmas, With Love was the highlight for me. Christmas songs are so poignant. I covered everyone from Schubert to Roy Wood. Ave Maria obviously is classical – I'm classically trained – but the others are in a Motown style. So White Christmas is the Otis Redding version – very soulful, with a lot of brass. None of the original Motown players are on the album – I recorded it in Brighton, with local musicians. It was such fun. We did it in the height of summer, so to get into the winter vibe we turned the air conditioning up. It was freezing in the studio. We didn't deck the halls with boughs of holly, but we did have some twinkly fairy lights in the recording booth. Simon Cowell loves it."
Bobby Gillespie on Russell Brand's call to revolution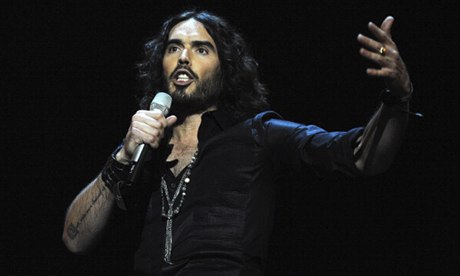 "I thought Russell Brand coming out against global capitalism and the free-market psychos who run the world was fantastic. It's great to hear/see a star like him, with such a huge following among young people, speak out about taboo subjects such as class consciousness and redistribution of wealth ('We're all middle-class now' – Tony Blair. Bollocks!) and then turn his guns on the government/corporate criminals responsible for the mess we're in and nail the bastards.
People in the media have been focusing on the 'I have never voted' part of his essay in the New Statesman, but that is just their way of deflecting people's attention away from his articulate critique of capitalism. That was the most important part of his message. The current system doesn't work for the vast majority of the people on this planet. It's broken and it's murder out there. Something's got to change and it will. Young people are the future and anyone who can turn people on to alternative ways of thinking or politicising them is cool in my book.
Russell provoked a huge debate in the controlled/established media and all across the viral universe about two of the most serious problems facing the human race – free-market capitalism and the rape of the planet's natural resources by energy corporations and global elites. It's heavy shit he's talking about – cultural and environmental death. And for a funnyman/comedian, that's not bad, is it? He's making revolution sexy again. He's encouraging people to think. More power to him. All power to the people!"
John Newman on playing a remote Yorkshire town most famous for a railway line
"Playing my hometown was an amazing night for me. All my family and friends were there. I never imagined when I was growing up there that I'd be playing a sell-out concert in Settle, in a venue I'd walked past a million times, just a few days before the release of my debut album. It was a very emotional night and we had a massive party afterwards. The album came out the following Monday and a week later went straight in at No 1. That just felt mad. I still can't get my head round it."
Este Haim on being gobsmacked by Glastonbury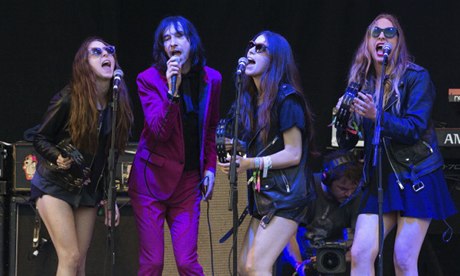 "It was the most surreal moment of my life, a quintessential 'holy shit' moment. To look out and see all those people and be a part of such an amazing festival … I came offstage and almost passed out – I'm diabetic and my blood sugar dropped in the middle of the set because I forgot to eat before the show. My eyes were rolling in the back of my head and I could hardly stand up. My manager got me some chocolate and I was OK. We played about 50 shows that weekend – we were this year's Florence and the Machine! We hung out with Flo pretty much the entire weekend. No, we played four or five shows, one of them with Primal Scream, and that was another what-the-fuck-is-going-on moment.
Reading on mobile? Watch hereAfterwards, I drank cider till I was face down in a bunch of mud. And the three of us shared a tipi. It was really hot – I felt like we were back in LA. I spent so much money on my Hunter boots I had to eat McDonald's for a week, and I didn't even get to use them! Bobby Gillespie and his band were so nice to us. We got a little star-struck with him. I can pretty much die happy now."
Will Kennard of Chase & Status on taking dubstep to the arenas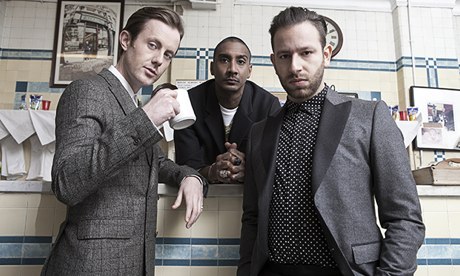 "Finishing our album Brand New Machine was a highlight. We lost the plot in the last couple of months. To celebrate, I went to bed and shut myself off from the world. I was emotionally drained. All the weird self-analysis: is this the end of our career? Where do we go from here? All that sort of stuff. And then it got to No 2. I was happy it was critically well-received. We've been overwhelmed by the reception. Working with Nile Rodgers on the album was part of the same process. It was great spending two days with him just after he'd worked with Daft Punk. He'd just reminisce really casually about a conversation with Bob Dylan, or reinventing Madonna, or changing David Bowie's direction.
"Glastonbury, headlining the Other stage, was also phenomenal. But topping even that were the final shows in London of our arena tour, when we played at the O2. We had all our family and friends in the box, our mums and uncles and aunts, which always makes you weirdly nervous. Sixteen thousand Londoners coming together to see us was really surreal. It was a beautiful end to a testing year. And the self-questioning has stopped – a little bit, anyway."
Giggs on proving to people he was one of the nice guys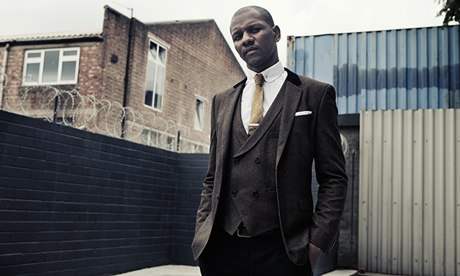 "My album When Will It Stop came out on 14 October. I was buzzing. I did a signing in Southampton HMV, and there was a proper nice vibe and everyone showed a lot of love. People couldn't believe it was me – they don't usually get to see me because I'm not allowed to do shows and things get shut down, so I'm kind of an artist that people don't get to meet. To begin with, because they misunderstand my music, people are intimidated. I'm not trying to portray myself as a nutcase, though. I've just been through certain things. They think I'm going to be mean, muggin' all the time, rude, bent-up face, don't come anywhere near me – they're already in defence mode. And then when they meet me, they're like: 'Ah, you're cool!' Sometimes it takes people 15 minutes to come over and ask for a photo. I don't play up to it – I don't want people to be nervous of me."
Iggy Azalea on performing with Mr Blurred Lines himself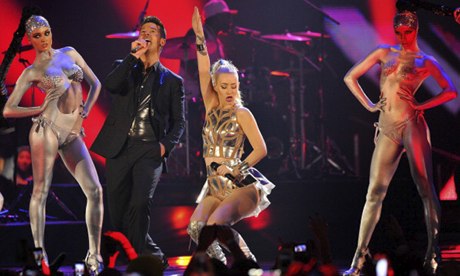 "Performing with Robin Thicke at the MTV European Music Awards was definitely the best moment of 2013. It was the first time I have performed at a MTV Awards show – I presented an award at the VMAs in August, but didn't perform. It was a great opportunity for me to be a part of the performances from so many amazing artists. Robin is an absolute pleasure to work with, and to participate in Blurred Lines, one of the biggest worldwide hits of the year, was an immense feeling. I feel it went perfectly and I wouldn't change anything about it. I don't feel that way about anything else, performance-wise, this year. Plus I got a free suitcase – an MTV goodie bag!"
Example on bringing it back to south-west London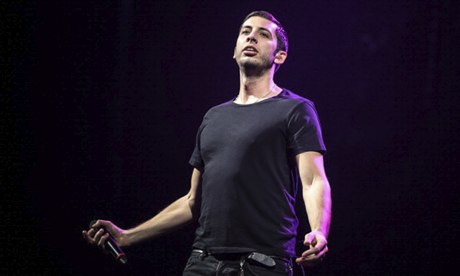 "It's between Earl's Court in February and Clapham – the South West Four festival – in August. Clapham was special because I went to school near there and a couple of my mates from school came down. My drama teacher also came down and her reaction was incredible. She said she always knew I'd end up on stage. Earl's Court was special because that was my local big venue growing up – my dad took me to see the Royal Tournament and my first big concert was seeing Bros there, when I was seven or eight. My mum and dad flew over from Australia to see me play in front of 20,000 people at Earl's Court. And there were 30,000 at Clapham. It's hard to pick a favourite out of those two. One of them was the biggest headline show I've ever done, and the other was my first London festival headline. I'm not really into sitting at a VIP table with a bunch of fake people, so afterwards I just went to a club with some mates and we had a lock-in. I also got married in May, in Australia. I should say that's the highlight of my year, but it's more like the highlight of my life."
James Dean Bradfield of Manic Street Preachers on timing a tour to follow the Lions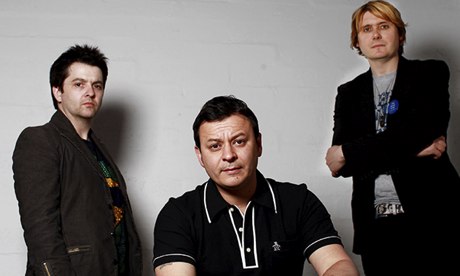 "Every four years, the British and Irish Lions play together in one team. And it's always either in South Africa, Australia or New Zealand. It's a massive tradition that goes back 100 years, the holy grail for rugby fans. The brutal reality of it is that it's players that usually hammer the shit out of each other suddenly playing on the same team. It's a lovely representation of the brotherhood among rugby fans. It's a bit different to football, where everything runs on enmity and vitriol. Growing up in Wales, your ambition is always to go on one of these tours. This was our first opportunity to do it and we conveniently linked it in with touring Australia, mixing pleasure and pleasure. It was more than a dream come true for us. There was none of the usual Manics spiel or subtext – just a rock'n'roll party. Jamie Roberts, a rugby superstar, even came on stage and played guitar with us during You Love Us, which was sublime and surreal. He ended up scoring the last try in the winning series, so we could say a Manic Street Preacher scored the winning try!"
Fish on hosting the Classic Rock awards
"It was fantastic, but well out of my comfort zone. I don't interface with the London scene that much – it's like living in the forest and being invited to the castle. It was nerve-racking – not swearing, not having anything to drink, being on my best behaviour. No slurring, no off-piste remarks. Having finished the A Feast of Consequences album and getting accolades for my two-month tour, the cherry on the cake was hosting the awards. It was strange going up to a microphone and not singing. I had Mick Fleetwood and Mick Jagger on video. I wanted to shake Mick Fleetwood's hand for taking a bullet for me in 1989 – I had been asked to present that notorious Brit Awards with Sam Fox but I was on tour, so he played the Tall Person instead and it became that legendary debacle. It was great introducing Jimmy Page onstage, and Scott Gorham – people I grew up listening to. Ozzy, Geezer and Tony were there from Black Sabbath. I think Ozzy was a bit overwhelmed by the experience. It was like the last days of the Roman empire – there was an undercurrent of decadence. It was nice to meet James Dean Bradfield of the Manics – I didn't realise he was such a big progressive rock fan. But it was a great thing to be asked to do. I felt as though I was being given a medal myself."
Conor Maynard on opening the main stage at Wireless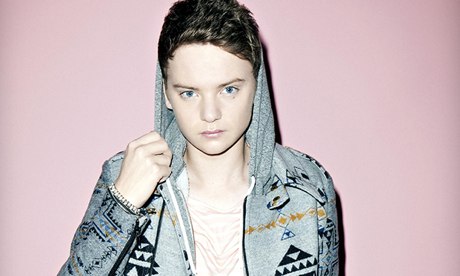 "It was the day Justin Timberlake headlined, and he's a massive idol of mine. Knowing that, I was tempted to wait behind the drums after I'd finished until he came on. The audience were really up for it – they were jumping around, going crazy. To celebrate the end of my gig I put on some shades and went out front to watch Frank Ocean and Jay-Z. I drank as much alcohol as I could, tried to dance to the best of my abilities, and ended up not feeling very well. But it was an amazing day."
Rufus Wainwright on a night at the opera, and duetting with Robbie
"I deserve to talk about myself because I celebrated my 40th birthday this year. I did a show at the Teatro Real in Madrid, the opera house, and I sang a lot of my songs and some of my opera Prima Donna as well as songs by Mozart and Judy Garland in front of a Spanish audience, and they're the funnest. It could have been quite formal and staged, but they rocked the place. When I came onstage I was vaguely dressed as Carmen – I had a Spanish shawl with flowers on, a rose in my hair, and I was smoking a cigarette. I'm a huge opera fanatic, have been for years, so it was a real honour to have Plácido Domingo, the greatest tenor who ever lived, in the audience. He came backstage and kissed me, although I wasn't dressed as Carmen yet. After the show I went out to a flamenco club, got drunk and pretended to be a bullfighter.
"I'm still mostly in the pop world, though. Just the other day I was at the Palladium in London doing a show with Robbie Williams where we practically made out during Swings Both Ways, a track we wrote together – I'm on his new album, and it's for a Christmas special for the BBC. That was a close second. There was an immediate frisson between us. Thank God we're both married."
Liam Fray of the Courteeners on entertaining Blondie in Manchester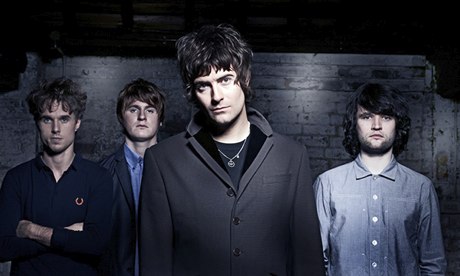 "We did two big outdoor shows in July, 8,000 people a night. Even people in Manchester didn't know about the venue – it's beautiful, right in the centre, where the canals all meet. We wanted to curate a mini-festival, so we chose all the supports – we had Miles Kane, the Strypes, Findlay, James Skelly from the Coral, and Reverend and the Makers. The sun shone and it was a great atmosphere. It felt like a victory. Debbie Harry was in the crowd, with a couple of guys from Blondie. I kept getting texts from friends, saying: "I'm stood next to Debbie Harry!" I was like: "The Debbie Harry?"' She came backstage. It's always nice to have a drink with an icon. Contrary to popular opinion, I am actually very shy. But she made me feel at ease. It was a huge deal, her being there. They were the greatest nights of my life with the band."
Sophie Ellis-Bextor on being all-singing and all-dancing
"One of the highlights was recording my new album. We did it in 10 days in a little studio called State of the Ark in Richmond, with lots of Mexicana and weird weapons – swords, axes – on the wall. It was quite a family affair. Not just because my kids popped in and my husband played on the album, but because we'd record during the day and then I'd cook everybody supper in the kitchen and we'd have a glass of wine and eat, and then we'd carry on recording late into the night.
"My other highlight was dancing the charleston on Strictly Come Dancing. The first half of my year was dominated by the album and the second by my dancing, which is not a phrase I thought I'd say when the year began! The charleston was fun and I'm thrilled it went down so well, but really it was just lovely to do something so different. That's why I made the album and decided to do Strictly – they seem poles apart, but actually they came from the same part of my brain, the part that pushes me to shake things up and take risks. I did a couple of backflips and I never in a million years thought I'd do that anywhere, let alone on live TV."
Justin Hawkins of the Darkness on waiting for the end of 2013
"My favourite moment of 2013 is going to be 1 January 2014 – I can't wait for it to be over. There has been a lot of unfortunate illness in my family and it's been a weird time. A bad year. But there have been some ups as well. We won a prize [at the Classic Rock awards] for the first time in seven years – Most Members of a Band from East Anglia. No, it was the Showman award. I was in a really bad mood and I had planned what to say: something really ungracious. I had said the night before at our gig at the Electric Ballroom in London that we might get an award, and I asked the crowd: 'Should I be gracious or should I be a cunt?' And they decided unanimously that I should be a cunt. So I was going to say: 'Wow, this is … wow … this is … wow.' And then I was going to say: 'I'd really like to thank …' then pause for a moment, and go: '… fuck we don't have to do this every day, because this is the most cold, pointless and utterly meaningless award.' But in the end I got really nervous and just said: 'Thanks.' I don't care about being on TV or playing gigs – talking in front of an audience when you haven't been singing is the hardest thing to do.
"We played for a bit and during our third song, Growing On Me, some drunk was dancing on the lower 'ego-ramp' part of the stage, which I don't mind, but I started to wonder if he was dancing ironically so as to spoil our performance. At which point my brother leapt off the stage, smashed him with the guitar and kicked him offstage. I've been told it's akin to that Keith Richards moment [during the Rolling Stones' 1981 tour, Richards famously smashed a fan off stage]. People on Twitter seemed to think it was a justifiable clearance."