When it comes to lineups, this summer there's not much that separates UK festivals from those taking place stateside. Most big acts who've put out an album in the past 12 months and who don't have either a) a pathological fear of tour buses or b) mind acquiring a stonking carbon footprint thanks to their 50-odd flights during the season, can be seen on bills from California to Southwold.
Fitting neatly into that bracket are the likes of Mumford & Sons, Yeah Yeah Yeahs, Nick Cave & the Bad Seeds, Phoenix, Vampire Weekend, Haim, Two Door Cinema Club, Foals, The xx, James Blake, Palma Violets, Deap Vally and a host more artists who you've likely given a cursory Spotify sampling.
So when the global circuit is so samey, what makes a particular festival stand out? By our reckoning, the best-looking of the US fests is this weekend's Lollapalooza in Chicago – founded by Jane's Addiction man Perry Farrell and formerly a touring festival – which seems to have hit the nail square on the head with its lineup exclusives and ultra-accessible, urban-yet-picturesque location.
Coachella in California might be a swanky superstar playground, but for normal folk who don't fancy wandering around wearing little more than a bikini and a glazed expression all weekend, its sanitized atmosphere and weird alcohol rules – you can only drink in a handful of officiated areas – mean that many feel lost on its fastidiously tidy polo lawn. Especially Brits, who are used to boozing where they damn well please.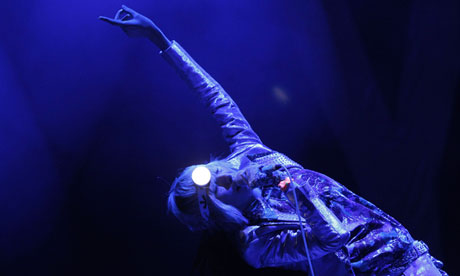 That said, Americans are just as often overwhelmed by the sprawling Glastonbury, in terms of sheer scale and the seemingly unstructured mayhem that goes along with a wild weekend on Worthy Farm, where people think you're odd if you don't participate in the site-wide, dusk-til-dawn-til-dusk-again drinking. Meanwhile, Washingston's Sasquatch and Tennessee's Bonnaroo are difficult for anyone who's not a student or a surprisingly loaded freelancer, with their protracted four-day bills and out-of-the-way locations.
The latter's notorious sticky southern climate also means that heat exhaustion and dehydration are a constant issue.
Since 2005, Lollapalooza has taken place in Chicago's Grant Park, which snuggles up right next to the striking Lake Michigan. Situated in The Loop – the city's business district – it's a shockingly easy festival to get to. There are no winding country roads to tackle. No nightmarish parking situations. No overwhelmed small town train stations. Instead you just take the L and hop off a short stumble from the park. This also means Lollapalooza is a no-camping event, meaning every night you return to the comfort of your overpriced AirBnB apartment while its usual inhabitants crash with friends and chuckle to themselves about the fact that you've just paid their rent for the whole month.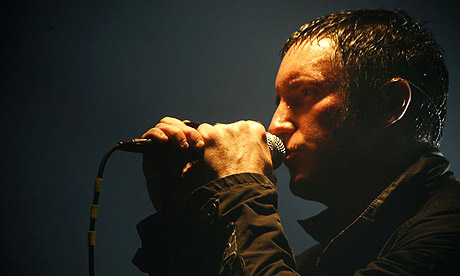 For the most part this year's Lollapalooza lineup fits the generic mold, but it has a fair few special shows to set it apart from the pack, including the first US performance from Nine Inch Nails since their gig at Los Angeles' Wiltern way back in September 2009. They've also secured The Cure's only US festival appearance this summer, with Robert Smith and co's next stateside show set for Austin City Limits in October. Then there's the chance to see up-and-coming locals like garage-teens The Orwells and hip-hop's newest hope Chance The Rapper playing on home turf. Queens of the Stone Age also bring '…Like Clockwork' to a North American festival for the first time, and we're certainly not going to complain about the stately presence of The National and New Order.
Every day, the event finishes at 10pm. At first this might seem like the work of a sinister festival killjoy, but in practice it's a brilliant idea as post curfew, bands from across the bill skip the site to play shows in venues all across the city, such as Schubas, Lincoln Hall, Empty Bottle, House of Blues and Park West. This year the gigs actually start the Wednesday before the festival, with Queens of the Stone Age, Lana Del Rey, Alt-J, Father John Misty, Jessie Ware, Death Grips, Kendrick Lamar, Diplo and The Postal Service amongst the acts putting in double time.
In practical terms, the ante has also been upped in case of weather based drama. Last year's festival saw a last-minute evacuation after a thunderstorm rolled onto the site on the Saturday afternoon and punters poured out of the park into stores and under bus stops. This time around if the wind and rain are repeated, festival promoters C3 have pledged to better communicate the locations of the three underground car parks that have been set aside for fans to hide out in, lest they end up in 20-deep in the nearest Starbucks fighting over the last blueberry muffin.