"I realised that if I put the record out, I'd become this guy who was famous for being a miserable fuck." Tom Krell is explaining why he scrapped a near-complete album before starting over and making Total Loss, his remarkable new one. Speaking today, at the airy Berlin apartment he's made his base for the summer, the 27-year-old American seems pretty chilled out. He also looks neat and discreetly stylish, which helps when you use the stage name How To Dress Well.
Two summers previously, Krell felt less together. He recalls this black period candidly: "My best friend died unexpectedly; his heart just stopped in his sleep. Then my uncle died suddenly, which blasted my family apart. I went into a long-distance relationship which was totally spirit-rending, and then I had to move to Chicago alone." His companion in the Windy City was to have been his best friend.
A few months later, in October 2010, the first How To Dress Well album came out. Titled Love Remains, it was difficult to classify. Krell's songs felt soulful and intimate, though his lyrics were often indecipherable. While it sounded like a record made in a bedroom, Krell's music also borrowed tropes from high-gloss urban pop. The contradictions were intriguing; How To Dress Well soon became a hipster favourite and Krell toured the world. But as he recalls today, "I experienced all this alone."
When he got home, Krell threw himself into a new record, but it was one that ended up "drilling down into melancholy". He says he has "a propensity towards sadness that is quite intense", but something in his music showed hope. "I wrote this song called Ocean Floor For Everything, which didn't fit with the rest of the album," he explains. "It was still sad, but in a different way. It wasn't about being totally debilitated by loss, it was about going through loss and creating an energy from it."
After completing Ocean Floor, Krell chose to set aside the tracks he had previously recorded, close to an album's worth. With Ocean Floor as the wellspring, new songs flowed "quickly and mostly in the order they appear on the album". Of writing and recording, Krell says: "It feels like I'm doing nothing. It feels like the opposite of what I do in the rest of my life, which requires so much calculation and thinking and self-presence and needing to be in control."
The rest of Krell's life involves a philosophy doctorate at Chicago's DePaul University. So far, open-ended deadlines have allowed him both to study and commit to How To Dress Well. He admits this dual lifestyle may seem "luxurious", but making Total Loss hardly sounds indulgent. "I think the album was part of the mourning process," Krell says now. "I was dealing with the initial shock, anger, misery and pain, then working it through in my music. On the other side, I found songs like Set It Right."
'There's a lot of indie R&B circulating: it's ready to be played in Urban Outfitters … not experienced in any meaningful way'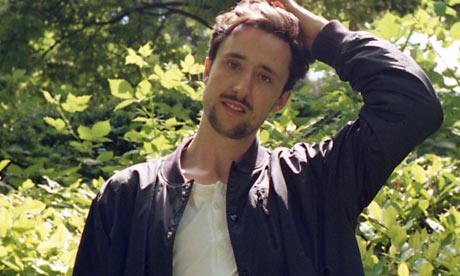 Set It Right is extraordinary. It begins with Krell's voice hidden behind a thick wall of droning noise. Two minutes later, the wall crumbles, allowing a now audible Krell to deliver a series of messages: "Jamie, I miss ya; Mama, I miss ya; and Dad, I miss ya..." Yet while such songs are sad, they're also wistful and affirming. Perhaps unexpectedly, Total Loss is a more accessible record than Love Remains; the production is smoother and Krell's vocals are more direct.
In the past, How To Dress Well has been labelled "indie R&B" and linked to artists like Frank Ocean and the Weeknd, but Krell isn't keen on this. "I don't understand it. Frank Ocean's album is amazing, but I don't think of him and the Weeknd as my sonic peers," he says. "And right now, there's a lot of indie R&B circulating that's, like, whatever ... I mean, it's ready to be played in Urban Outfitters. [But] it's not ready to be experienced in any meaningful way. There's a lot going on emotionally on Love Remains and Total Loss that I don't see in that music I'm grouped in with."
If Krell comes over as superior, it's misleading. He's intellectual and serious, but his tastes are varied. He says Total Loss was influenced by everything from Mariah Carey to Ukrainian-Canadian experimental pianist Lubomyr Melnyk. But for all his contemplativeness Krell is also ambitious: he wants Total Loss to "touch as many people as possible". Later, he plays the Guardian a new track he hasn't quite finished; if released, it could be his most commercial moment yet. Inspired by 90s Europop act Alice DeeJay, it mixes Krell's emotive vocals with pop-trance synths and four-to-the-floor beats. The effect is How To Dress Well In Ibiza. At the same time, Krell says he would "never change the project in order to get a wider audience. To me, scale isn't the most important thing. I've had amazing experiences playing to audiences of 3,000, and also for just 12 people, singing right into their faces."
Whatever fate meets Total Loss – even if it ends up sountracking hipster shopping trips on the Urban Outfitters in-store playlist – no one who hears it is going to call Tom Krell a "miserable fuck" again.