Ty Segall, On tour
According to one of his T-shirts, "You can't spell party without Ty", and that's certainly true. This San Francisco native specialises in an upbeat, melodic garage rock somewhere between the Beatles and Nirvana, but without the pressure those references might imply. Instead, this year Ty has followed up 2011's Goodbye Bread with three new records: Hair (with Tim Presley from White Fence), Slaughterhouse (with his touring band), and the upcoming Twins. It's hard to see when he has time to party, but live that's what he does. Segall veers between 60s-inspired pop nuggets and psychedelic jams, all propelled by a mighty band.
Night & Day Cafe, Manchester, Mon; Brudenell Social Club, Leeds, Tue; The Green Door Store, Brighton, Wed; The Dome, N19, Thu
John Robinson
Meltdown, London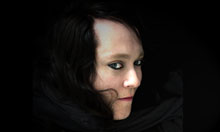 Meltdown – the Southbank's festival curated, or as they say here, "directed" by a revered musician – is an event at which everyone wins. For the curator, it's flattering, implying that they are a person of parts. For the punter, it's valuable, too: the director generally letting their guard down. This year – after recent efforts by Ray Davies and Jarvis Cocker – it's the turn of Antony Hegarty, a musician whose whole career to date screams "eclectic arts festival". The Chichester-born New Yorker will appear in a collaboration with Yoshito Ohno (5 Aug), but before that there are performances from all corners of Antony's field: hip New Yorkers (Laurie Anderson, Fri), theatrically minded kindred spirits (Planningtorock; Diamanda Galás, Wed), and pals (Joan As Police Woman, Fri). Later events feature Hercules And Love Affair (6 Aug), Marc Almond (9 Aug) and Antony's early patron Lou Reed (10 Aug).
Southbank Centre, SE1, Wed to 12 Aug
JR
Eddie Vedder, On tour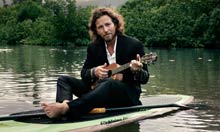 People get Eddie Vedder all wrong. Somewhere between his impressive booming voice and the unavoidable fact of him not being Kurt Cobain, a mistaken impression has grown up that the Pearl Jam frontman the embodiment of hairy corporate rock. As anyone who takes the trouble to look closer will note, the truth couldn't be more different from the image. This is a highly-principled dude, someone who has been punk rock enough to take on Ticketmaster, but with enough self-knowledge to install a fireman's pole in his residence, so that if he's thinks of a good idea when he's stoned at the top of his house he can get to the recording studio at the bottom of it before he forgets anything. His second solo album is the product of a similarly oblique thinking: a set of songs played on the ukulele. This strange idea does smack somewhat of novelty but Vedder brings to the material his customary conviction and charm.
O2 Apollo, Manchester, Sat; Hammersmith Apollo, W6, Mon & Tue
JR
Bobby Watson All Stars, On tour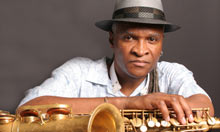 Bobby Watson, the Kansas-born alto saxophonist, has been visiting the UK since the 1970s, when he was musical director of a particularly forceful version of Art Blakey's Jazz Messengers. He may be more grizzled and less mercurially quick than he was when his remarkable fluency first struck the jazz world, but Watson's sound has always represented a rare chemistry of Charlie Parker's headlong lyricism, Johnny Hodges's beseeching romantic blandishments and Stevie Wonder's funkiness. His music might embrace intense, Coltrane-esque laments, hinted funk grooves or sighing love songs but he's also a master of texture who can recycle a shapely phrase with barely perceptible shifts of nuance.
Pizza Express Jazz Club, W1, Sat; Hull Truck Theatre, Sun
John Fordham
Robert Mitchell, London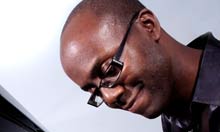 Considering that he made a mark in the 1990s in the young funky crossover bands Quite Sane and J-Life, the gifted British pianist Robert Mitchell has made some significant changes of direction. Once he might have seemed like an archetypal postmodern jazz musician, poring over the intricacies of jazz, soul, funk, Latin and classical music. But he's never been locked in a world of his own and is a brilliantly distinctive piano improviser. Mitchell's Panacea project has been driven by his fascination with rhythmic counterpoints, vocals and streaming, Herbie Hancock-ish piano-playing. A pared-down version of Panacea (vocalist Deborah Jordan, bassist Tom Farmer and drummer Laurie Lowe) comes to the Vortex to rework material from the band's three albums, while Monday's show at the Cockpit is a solo set before TrioVD.
Vortex Jazz Club, N16, Sat; Cockpit Theatre, NW8, Mon
JF
Les 24 Violons du Roy, London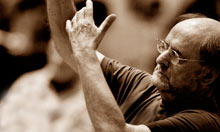 Founded by Louis XIII at the palace of Versailles in 1626, the original 24 Violons du Roy was the world's first professional orchestra. Two years ago, the conductor Roger Norrington assembled a group of instrumentalists at the Royal College Of Music in London to recreate their sound, some of the players using modern copies of the instruments that were used in the 17th century. Now the project has gone a step further: all 24 original instruments have been reconstructed at Versailles and Les 24 Violons du Roy brings together students from the Paris and Orsay conservatoires and the RCM to perform works by Lully, Desmarets, Marais, Campra and Lalande.
Cadogan Hall, SW1, Sat
Andrew Clements