Somerset House Summer Series, London
Like the building that hosts them, those who play shows at Somerset House are of distinguished age but, if you had to criticise, perhaps a little on the square side. This year, an attempt seems to have been made to ratchet things up fractionally. There are middle-of-the-road Later With Jools perennials such as Jill Scott (Mon & Tue) and Paloma Faith (17 & 18 Jul), but among them things are shaken up a bit: there's the angular, PJ Harvey/Jeff Buckley-style guitar rock of Anna Calvi (Thu); the much-revived Tindersticks (15 Jul); Charlotte Gainsbourg's wafting post-disco (19 Jul); and the agreeable popstep of Katy B (Sun). Australians are well catered for too: the season opens with comic musician Tim Minchin (Sat) and also features the Temper Trap (Wed).
Somerset House, WC2, Sat to 19 Jul
John Robinson
Nite Jewel, On tour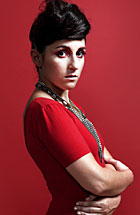 An instinctive surfer of prevailing tides, Ramona Gonzalez (or Nite Jewel) began her recording career as a pal of Ariel Pink, making the kind of partially remembered 1980s pop songs that became known as "chillwave". Now some of the fog has lifted from around her music: on her current album One Second Of Love we find Gonzalez emoting over crisp 80s-influenced electropop that occasionally tips its hat to the minimal tendencies of contemporary R&B. This is a ship Nite Jewel is far from alone in sailing but it's an interesting one nonetheless. While some like Chromatics have gone for a slick, nighttime vibe, all neon lights and digital pulses, and others for a deconstruction of pop elements, Nite Jewel is ultimately more conventional, her spartan digital love songs a plea to remember that hipsters have feelings too.
The Grand Social, Dublin, Tue; Start The Bus, Bristol, Wed; Eric's, Liverpool, Thu; Captain's Rest, Glasgow, Fri
JR
Wooden Shjips, On tour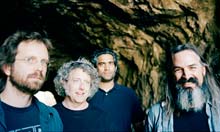 In their six-year career so far, San Francisco's Wooden Shjips have specialised in a rhythmic, compelling driving music that will please fans of repetitive grooves, whether they like their in-car sound to emanate from the autobahn (like, say, Neu!) or the intergalactic spaceways (like, say, Hawkwind). Here's a band who have pared things down to the bare essentials: since a debut album that added a slightly Doors-y vocal to the organ drone of their propulsive post-garage rock, the Shjips seem to have made it their intention to find their musical essence, a point that their most recent album West is a worthy monument to.
The Fleece, Bristol, Tue; Central Station, Wrexham, Wed; Sound Control, Manchester, Thu; Plug, Sheffield, Fri
JR
Wynton Marsalis/Lincoln Center Jazz Orchestra, On tour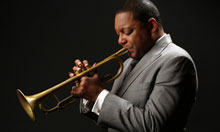 Wynton Marsalis and his Lincoln Center orchestra arrive for their longest UK residency yet. The two shows this week reflect Marsalis's broadening world music perspectives, and explore the earliest manifestations of African music in the south of the US, and their subsequent evolution in street marches, gospel song, and the blues. Tuesday's show premieres Congo Square, a celebration of the only public site in 19th-century New Orleans where African slaves were allowed to perform their own music, while Friday sees the European premiere of Abyssinian Mass with Marsalis, his musicians and the Barbican Mass Choir.
Barbican Hall, EC2, Tue to 26 Jul
John Fordham
BBC Proms, London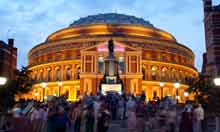 With four conductors involved in the opening concert of the ever-popular festival of British music this week, the Proms immediately signals that this is going to be no ordinary season at the Albert Hall. Although there are still plenty of regulation concerts from the BBC's stable of orchestras in the eight-week season, the headline-grabbing events seem just that bit grabbier this time around. Most of the glitzy visiting orchestras arrive in the final weeks, but perhaps the biggest impact of all is likely to come as soon as Friday 20 Jul, when Daniel Barenboim takes up residency with the West-Eastern Divan Orchestra for a cycle of Beethoven symphonies plus works by Pierre Boulez, spread across five concerts.
Royal Albert Hall, SW7, Fri to 8 Sep
Andrew Clements
Buxton Festival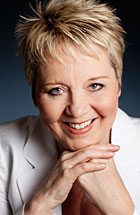 The core operatic programme of the Buxton Festival each year is always an artful mix of bespoke shows and imported ones. This year the focus of interest is on a trio of locally sourced productions: it gets underway with a staging of Strauss's domestic comedy Intermezzo, directed by Stephen Unwin; that's followed tomorrow by Handel's oratorio Jephtha, given a dramatic packaging by Frederic Wake-Walker, and a cast including mezzo-soprano Susan Bickley. But the most intriguing of the three is definitely the double bill of one-acters, Sibelius's The Maiden In The Tower and Rimsky-Korsakov's Kashchei The Immortal, sung in Rodney Blumer's new English translations. Sibelius's only completed opera appears never to have been staged professionally in Britain before, while Rimsky's "autumn fairytale" has been as neglected here as the majority of his other stage works.
Buxton Opera House, Sat to 24 Jul
AC