TOY, London
After their own duckling-to-swan transformation, the Horrors are now leading a small wave of bands following their example. If it's a development we've been able to see in their support band and mates S.C.U.M, then it's also underway with Horrors cohorts TOY. Featuring members of the hyped and doomed Jo Lean And The Jing Jang Jong, but sounding nothing like them, their excellent debut double A-side Left Myself Behind and Clock Chime recalls some kind of late-80s/early-90s jam session between Stereolab, Felt and Pulp, the songs proceeding proudly at their own stately pace, and gathering momentum through their purposeful, clean strumming. Left Myself Behind is particularly good, breaking the tape at seven-plus minutes but never running out of ideas. Some kind of statement of intent is being made here, and it's definitely one worth heeding; they begin a free month-long London residency this week.
Shacklewell Arms, E8, Wed; also 25 Jan, 1 Feb, 10 Feb
John Robinson
Wolf People, On tour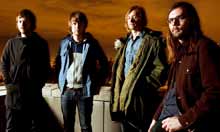 The British student of the early-70s is about the one kind of person who might immediately have understood what it is that Wolf People are up to. A free-roaming mixture of folky guitars and acid rock riffing, they elicit the kind of reference points that you'd once only have found in the features section of an underground newspaper. Wolf People's main vibe is hairy rock in extremis, with the occasional burst of lute and prog. They make music for psychedelic casualties, sat-down dancers, arm-wavers and nodding heads from locations across time and space; a warm and inclusive policy from which one sincerely hopes they never deviate.
Brudenell Social Club, Leeds, Sat; The Haunt, Brighton, Sun; The Garage, N5, Tue
JR
A Winged Victory For The Sullen, On tour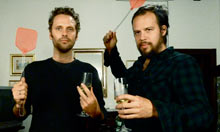 Where do the glum go for consolation now that Thom Yorke's got funky? The answer is to be found with ensembles such as A Winged Victory For The Sullen. Workers in a dramatic, morose field known as "post classical", it's a place that can include electronica and sound art (like Fennesz or Tim Hecker's stirring white noise), but is basically music that turns everything sad. A Winged Victory … (that's Dustin O'Halloran and Adam Wiltzie) seem to revel in this quality – their idea of a crowd-pleaser is doing Arvo Pärt's Fratres, and they give their pieces names like Steep Hills Of Vicodin Tears, showing some wry self-knowledge. Be assured, though: this is a serious business, and a very good one indeed.
Manchester Academy, Sat; Oran Mór, Glasgow, Sun; Cecil Sharp House, NW1, Mon; South Street Arts Centre, Reading, Tue; Cork Opera House, Wed; The Sugar Club, Dublin, Thu
JR
Carmen Lundy, London & Manchester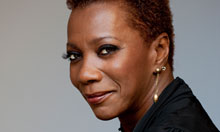 Women jazz singers have increasingly favoured a whispering, confidential approach in recent times, but Miami-born Carmen Lundy is an altogether more forthright practitioner, joining a restless, prowling determination to a graceful and original eloquence, and a vocal range that startlingly seems to stray too deep for her wiry frame. An opera student who discovered jazz in college, a skilful painter and the daughter of a gospel-singing mother, Lundy is an immensely sophisticated performer who can trigger every audience reflex in the book. She's composed over 60 originals, many adopted by other artists, and she draws listeners into an absorbing world of her own. Lundy introduced Robert Glasper to UK audiences as her pianist in the early-noughties, and her bands regularly feature partners of comparable class.
Ronnie Scott's, W1, Mon, Tue; Band On The Wall, Manchester, Wed
John Fordham
Brahms Unwrapped, London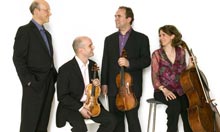 Kings Place has been operating as a concert venue for over three years but has so far failed to create the distinctive niche in London's musical life that was hoped for. Every so often, however, there's a one-off or a set of concerts that does offer something different, such as the Unwrapped series. Running through the calendar year, it focuses on a single composer and provides a thread of consistency and some high-quality performances. This year the focus is on Brahms, and the first three days includes the Schubert Ensemble in the horn trio and the first of the piano quartets (Thu), Endymion in the two string quintets and the clarinet quintet (Fri), and a piano recital by Mikhail Rudy (21 Jan) taking in both the Handel and Schumann Variations.
Kings Place, N1, to 15 Dec
Andrew Clements
Giulio Cesare, Leeds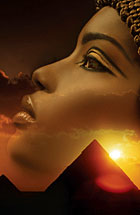 Anything that the opera companies down south can do, it seems, their Leeds-based counterpart is determined to do just as well. The epicentre of the explosion of interest in Handel's operas in this country over the last two decades may have been located in London (particularly at English National Opera, with seismic activity down at Glyndebourne too), but now Opera North is getting in on the baroque act with a new production of perhaps the most enduringly popular of Handel's stage works in modern times. Giulio Cesare. Though the opera will be sung in the Italian of the original libretto, the Opera North cast is a homegrown, English-speaking one. Mezzo Pamela Helen Stephen takes the title role, with Sarah Tynan as the seductive Cleopatra and the counter-tenor James Laing as her brother Tolomeo. Robert Howarth conducts, and the director is Opera North regular Tim Albery.
Grand Theatre & Opera House, Sat to 16 Feb
AC