Kurt Vile, On tour
Kurt Vile is a man who has made apathy his mission statement but who has seen this anti-attitude get him quite a long way. A native of Philadelphia, and a former member of the no less great The War On Drugs, Vile (his real name) makes music that definitively articulates twentysomething inarticulacy, his tuneful, utterly slack rock music mirroring in its form the unengaged, generally sanguine "I don't care …" content of his lyrics. The cover of his So Outta Reach EP from last year finds him at a party, asleep in a chair. If all this sounds uncomfortably like the solipsistic excesses of grunge, it's worth noting that Vile's music has a great melodic delicacy, his best songs relaying this worldview with some Smithsy guitar licks and a considerable charm.
The Haunt, Brighton, Mon; KOKO, NW1, Tue
John Robinson
Mobo Tour 2012, On tour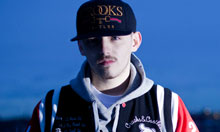 In the MC's world of street knowledge, this Mobos-sponsored tour is like a university, a free city-by-city event with panels and informal tutorials on that question to which there is no definitive answer: How Do I Make It? Among those performing will be Lady Leshurr, Youngman, P Money and Clement Marfo. Also on board is Islington's Benny Banks. A protege of Streets man Mike Skinner, Banks is not Skinner's general type – ie an essentially amiable, wry commentator – and more akin to a US MC, chronicling a hardcore lifestyle for one purpose: to make money. Which is where we came in.
HMV Institute, Birmingham, Wed; Academy 3, Manchester, Thu; 02 Academy 2, Liverpool, Fri
JR
Tindersticks, London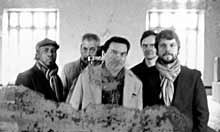 Once dour on a point of principle, Tindersticks' early career was hallmarked by a dolorous romanticism so accomplished that it became cliche. Perhaps recognising this, over the last decade the band have retreated from the velvet curtains and red wine of their earlier material for film soundtrack work that's covertly stretched them. The rewards of this approach can be heard in their excellent new album The Something Rain: it begins with the tale of a decorator who pulls a transvestite, detours into strange funk, and includes some spectacularly jazzy blowouts. This intimate residency returns them to Soho, which could be considered their spiritual home, though where they go from here remains anyone's guess.
Soho Theatre, W1, Wed to 25 Feb
JR
Cuong Vu, London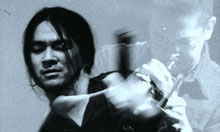 Trumpeter Cuong Vu was one of the unexpected stars of the 2010 Cheltenham Jazz Festival; that's in spite of Jamie Cullum, John Scofield and Carla Bley appearing on the same day, and despite this Vietnamese-American virtuoso's appetite for a raw and abstract sound palette. Appearing with a trio on that occasion, Vu unleashed a thundering mix of orchestral electronic effects, flat-out audacious improv, unexpected dissections of standard ballads, and the raw power of a free-rhythmic rock band. His powers have been harnessed by artists as diverse as guitar star Pat Metheny, Dave Douglas, Myra Melford, Laurie Anderson and David Bowie. This gig offers Vu in another trio setting, with the Holland-based drums-bass team of Yonga Sun and Bob van Luijt.
Vortex Jazz Club, N16, Mon
John Fordham
Yuriy Galkin Nonet, Milton Keynes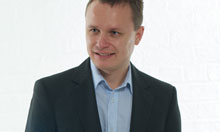 When bassist-composer Yuriy Galkin unveiled his nine-piece group in London in 2009, the cheerleading that UK jazz star Tim Garland had already done for this young Russian Royal Academy graduate made sense. Garland was one of the judges when Galkin won his UK composition competition in 2007, with the Northern Underground Orchestra going on to tour and record the gifted Russian's elegant music as part of the award. However, with his own band, Galkin was not only able to chart his own rapid evolution as a composer, but also to provide a provocative context for some of the country's sharpest young improvisers. Galkin's writing is full of canny twists and double takes: salsa vamps, jolting figures that flare into conventional big-band riffs, and whimsically drifting pieces. The current Nonet (touring debut CD, Nine Of A Kind) includes bop trumpeter Steve Fishwick, imaginative saxophonists Zhenya Strigalev and George Crowley, and prize-winning pianist John Turville.
The Stables, Sun
JF
Bachfest, Bath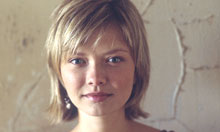 Bath fancies itself as the "city of festivals". It already has a wide-ranging international festival each May; then there's its autumn Mozartfest, which has run for 20 years. For 60 years, the town also had a festival devoted to Bach but that came to an end in 2010. Now, though, it's being resurrected as a sibling to the Mozart event, with which it shares its artistic director Amelia Freedman. The new venture is still at the two-day prototype stage but the quality bar has been set high. The Academy of Ancient Music (Assembly Hall, Fri) kick things off with the wonderful young violinist Alina Ibragimova in string concertos. There follows a morning recital by Florilegium (Guildhall, 25 Feb) with Trio Sonatas and the Musical Offering, before the Retrospect Ensemble end proceedings (Bath Abbey, 25 Feb) with a programme of choral music, including two cantatas, a motet and the Lutheran Mass in G.
Various venues, Fri to 25 Feb; bathbachfest.co.uk
Andrew Clements