In his recent verse on Rick Ross's 3 Kings, Jay-Z (worth $460m) took boasting about his opulent life to a whole new level. "Millions on the walls in all my rooms/Niggas couldn't fuck with my daughter's room/Niggas couldn't walk in my daughter's socks/Banksy, bitches/Basquiats," he informs us. Yes, Blue Ivy is so rich she probably didn't even have to go on Wikipedia to find out who Basquiat was. On the same track, Dr Dre also name-checks a few of the ways he can pop to the post office: "G5s to '64s/Dre got em… Bentley coupe/New yacht/My helicopter". Well, he couldn't have taken the old yacht.
But they're American. Us Brits would never be so crude. Talk about money? Please. That's like queue-jumping, or accepting a compliment: just so classless. So step forward Tinie Tempah, pop's most budget rapper.
Tinie's latest verse, on Ellie Goulding's Hanging On, features a name-check for everyone's favourite over-the-counter antacid brand Gaviscon. Or, as Tinie puts it, "She broke my heart/I took some g-g-g-g-Gaviscon". Maybe it's an attempt to get a crate sent to him for free (after all, he can't just pop to Boots – the cashier might @ him on Twitter, telling the world that the man behind Pass Out has had a rich dinner and as a result is experiencing a spot of heartburn). Also, Tinie needs to read the back of the packet: it's good for excess stomach acid, but useless for a broken heart.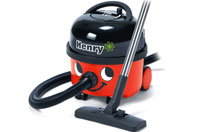 Right now, Tinie is probably sitting at home, on a crate of Kestrel (which he mentions on Wonderman), with his feet up on a box of Vaseline (his guest spot on Chase & Status's Hitz), reading a Nigella Lawson book from Borders (Hitz and Rita Ora's RIP), watching QVC (Swedish House Mafia's Miami 2 Ibiza), and eating Pringles (Simply Unstoppable). If Tinie accidentally drops a crisp, he'd be spoilt for choice on how to clear it up — both Dyson and Henry Hoover get a mention on his album Disc-Overy.
But following that high-profile Olympics closing ceremony slot, with his second album due later this year, will Tinie stay budget? After all, it's harder to break the States if you're constantly explaining to audiences what Findus Crispy Pancakes and M&S pants are. Imagine how his rumoured duet with Rihanna could turn out: while she's singing about how much we all want to have sex with her, Tinie's got a few lines on how pleased he is to be there, and does anyone fancy a nice cheese and pickle sandwich he bought in the Boots' meal deal?
I hope Tinie sticks to his thrifty principles, because if he changes his references, he changes who he is. After all, this is a man who once boasted that he had so many clothes he "keeps them at [his] aunt's house", the most rubbish attempt at showing off in the history of rap. So stay budget, Tinie, and remember it's BOGOF loo roll in Morrisons this week.