Joy Orbison, London
Peter O'Grady, the DJ and producer with arguably the dance world's best pseudonym, is someone having the best of both worlds. He's reassuringly underground (he says his influences include GG Allin and Martin Hannett) and he hasn't yet made a grand opening statement with a debut album (instead releasing isolated but impressive 12-inches on different labels), but he's also providing hip remixes for the likes of Lana Del Rey. Under his own steam, Joy Orbison set out his stall with Hyph Mngo, whose upbeat vocal samples and strong chording served notice that the heavy urban manners of what had been dubstep were in flux; a sound which now finds him in close quarters with other urban shapeshifters like Nicolas Jaar and Mount Kimbie. Live, Joy Orbison is untricksy but intense, sometimes almost uplifting.
Eastern Electrics Festival, Area 12, SE10, Sat
John Robinson
How To Dress Well, London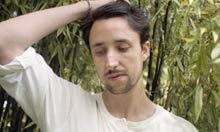 If his debut album found Brooklyn songwriter/producer Tom Krell looking over the low, slightly unstable fence that separated the fuzzy melodic recollections of chillwave from the snaking falsetto melodies of R&B, his new one sees him making the leap over to the other side. Ocean Floor For Everything and Cold Nites, the two singles he's released from his forthcoming album Total Loss, both play to the strength of his excellent singing voice, while there's a slightly more pronounced crunchiness to his beats, too. Another exciting indication of the good vibes between bedroom-based indie bands and mainstream R&B, either way, you'll be glad you came.
Birthdays, N16, Wed
JR
Blur, On tour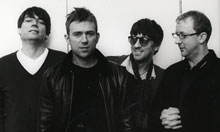 This year has had the Jubilee, is in the throes of the Olympics, and is also celebrating another coming of age. Of course, Blur attained musical maturity many moons ago, but this year they collect the keys to the door, commemorating their 21-year anniversary with a spectacular, comprehensive box set as well as these gigs. In the past few weeks they've released two new songs, Under The Westway and The Puritan, and while these don't point to a completely convincing road ahead, they find the band reconnecting with a post-Britpop London of the mind.
Wolverhampton Civic Hall, Sun, Mon; Plymouth Pavilions, Tue
JR
Jon Cowherd Band, London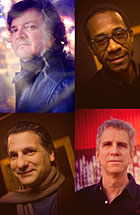 Any band which boasts the rhythm section of John Patitucci and Brian Blade has to be a story worth checking out, and the addition of pianist, composer and producer Jon Cowherd as a leader only heightens expectations. Cowherd has already made waves as a collaborator with singer Cassandra Wilson and Johnny Cash's daughter Rosanne, as a record producer for Lizz Wright and Alyssa Graham, and as the co-founding pianist in Blade's own Fellowship band. But these gigs preview the original music from his upcoming Mercy album, with fine guitarist Steve Cardenas taking the role performed by Bill Frisell on the studio version. A former jazz-piano student of New Orleans patriarch Ellis Marsalis, Cowherd recently also played keys and co-directed for the Joni Jazz concert at the Hollywood Bowl, a Joni Mitchell celebration involving Herbie Hancock, Chaka Khan, Kurt Elling and many others.
Pizza Express Jazz Club, W1, Thu to 11 Aug
John Fordham
Brecon Jazz Festival, Brecon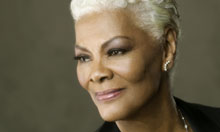 In the period from 1983 to 2003 when it was run by the inspirational jazz entrepreneur and promoter Jed Williams, the Brecon Jazz Festival swelled from a local showcase to an international event with enough clout to hire artists as big as Sonny Rollins and Amy Winehouse. Now that Cardiff media group Orchard has stepped in, working in partnership with Welsh multi-instrumentalist and composer Huw Warren, they've produced a promisingly broad programme for the picturesque Powys location. Among the artists are vocal legend Dionne Warwick, former Cream drummer Ginger Baker's idiosyncratic jazz-rock band and the UK's dynamic bop sax and rap star Soweto Kinch. Also among a raft of UK jazz celebs are sophisticated singer Claire Martin, the indestructible partnership of pianist Stan Tracey and saxist Bobby Wellins playing Thelonious Monk.
Various venues, Fri to 12 Aug
JF
Mass Of Life, Edinburgh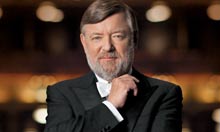 It might be mostly happening across the border, but even the Edinburgh International festival is not immune to Olympic fever. This year's theme is youth, and the festival offers apt showcases with visits from Europe's two leading youth orchestras and the recent winners of major international competitions. Yet regulars like Les Arts Florissants and Valery Gergiev conducting the London Symphony Orchestra feature too. The festival opens this Friday by marking this year's Delius anniversary – it's 150 years since the English composer's birth – with his choral Mass Of Life. Andrew Davis conducts this unwieldy setting of Nietzsche, and if anyone can make it seem the blazing masterpiece that Delians claim it to be, then it's surely him.
Usher Hall, Fri
Andrew Clements