Led Bib, on tour
Their name came from the dentists' garment that protects customers from x-rays, but their listeners might feel they need something similar as protection from the broadsides of punk-jazz this collective unleash. Led Bib meld John Zorn at his free-jazziest, European improv (in sparing doses) and some of the dolorous delicacies of Polar Bear's sax harmonising and Acoustic Ladyland's nu-fusion urgency. Mark Holub's drumming and the powerful bass-playing of Liran Donin drives the group, with Toby McLaren playing electric keys at bold angles, and saxophonists Chris Williams and Pete Grogan sometimes squalling dementedly at each other, sometimes joining in unexpectedly lyrical dialogues. This tour adds new material to the music from their Bring Your Own album.
The Firestation, Windsor, Sat; Clare Cellars, Cambridge, Sun; Vortex Jazz Club, N16, Mon, Tue; Band On The Wall, Manchester, Thu; The Anvil, Basingstoke, Fri
John Fordham
Cerebral Ballzy, on tour
Sometimes you can judge a band by their cover. Take the self-titled debut by New Yorkers Cerebral Ballzy – its artwork is from the pen of Raymond Pettibon, who designed the Black Flag logo and has otherwise pretty much resigned from the business of album art. So, a ringing endorsement, although one suspects that the band are too preoccupied with the business of being a young punk band to give too much thought to how real or otherwise anyone perceives them as being. Beyond the shallows of their songs lurk surprising depths.
Old Blue Last, EC2, Sat; The George, Andover, Sun; The Forum, Tunbridge Wells, Mon; Roundhouse, NW1, Wed; O2 Academy Birmingham, Thu; Manchester Academy, Fri
John Robinson
Another Honest Jon's Chop Up, London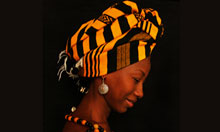 Anyone looking to paint Damon Albarn as a dilettante found plenty of ammunition in his embrace of world music. In the last 10 years, however, his relationship with this music, and the foundation of the Honest Jon's record label, has led to the release of an array of valuable stuff, from important archive material from the Middle East, all the way to new and raw digital sounds from Africa. It's with this last hat on that we find Albarn here, playing with HJ artists including onetime Chicago buskers the Hypnotic Brass Ensemble, the infectiously speedy sounds of Shangaan Electro, Malian singer Fatoumata Diawara, and more familiar talents including former Fela Kuti drummer Tony Allen and Red Hot Chili Peppers bass player/Thom Yorke band member, Flea. Elsewhere, look out for the astonishing HJ's kora player Toumani Diabaté, whose UK tour kicks off at St George's, Bristol on Wednesday.
Barbican Hall, EC2, Sat
John Robinson
Glass At 75, Glasgow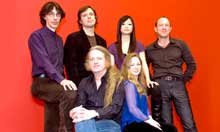 Over the next three years, the Glasgow concert halls are celebrating minimalism, in all its multicoloured variety. In the first of three weekends this season, the focus is on Philip Glass, who celebrates his 75th birthday in January. The New York-based group Bang On A Can will be juxtaposing pieces by Glass with new works by the latest generation of US composers. The Smith Quartet are there too, performing all five of Glass's string quartets, but no such celebration would be complete without a premiere, and the Scottish Ensemble and violinist Robert McDuffie provide that, with Glass's 2009 violin concerto The American Seasons, designed to be performed in parallel with Vivaldi's Four Seasons.
Tramway, Sat; Glasgow Royal Concert Hall, Sun
Andrew Clements
DOOM, on tour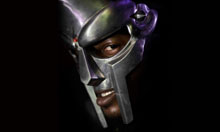 Showy collaborations. Outlandish costumes. Great productions. Sometimes it seems like the only thing separating underground from mainstream hip-hop is the money. That's certainly the case with Daniel Dumile, aka Supervillain, aka MF Doom, aka DOOM, who for nearly 20 years has been working on a strange hybrid hip-hop that's part dystopian nightmare, part amusing inversion of genre cliche. Most importantly, though, for all the additional materials that DOOM brings to the party – his metal mask; his "special herbs"; the rumours that he sends imposters to perform in his stead – his albums deliver the kind of swinging, soulful productions and sideways lyrical content that one came to hope for from the Wu-Tang Clan. Live, the man does it all himself, but even behind the deck, DOOM commands things with formidable presence and considerable wit.
The Arches, Glasgow, Thu; HMV Ritz, Manchester, Fri
John Robinson
Joan Of Arc At The Stake, London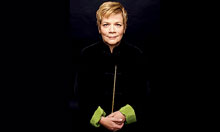 Honegger's dramatic oratorio tells the story of the trial and execution of France's most famous female saint through a mixture of song and speech. The Catholic dramatist Paul Claudel provided the text for a work that was originally designed as a showcase for Ida Rubinstein, though for its first performance in Basel in 1938 the work was performed as a concert piece. That's how it will be performed at the Barbican, with Marin Alsop conducting the London Symphony Orchestra. The forces involved are huge, with soprano Klara Ek, a large chorus and an orchestra that includes saxophones and ondes Martenot. Next Sunday, Alsop and the LSO add a fascinating codicil, when they perform the score Richard Einhorn wrote to accompany Carl Dreyer's 1928 film The Passion Of Joan Of Arc alongside a screening of the film itself.
Barbican Hall, EC2, Fri
Andrew Clements