I think Gustaf Karlöf – who, along with Malin Dahlström, makes up Swedish pagan-pop duo Niki & The Dove – might be having me on. Sitting outside on a sunny day in west London, he's talking about ladybugs, his thick Swedish accent masking the fact that he's feigning seriousness.
"I have a thought: the whole of humanity is searching for the meaning of life and when you record a ladybug walking and turn up the volume you have it. The ladybug has the answer to our lives!" Malin, slightly more serious, cringes, rolls her eyes and shoots him a look to suggest he's taken it a step too far.
Interviewing Niki & The Dove can be, in the nicest possible way, a frustrating experience. Delicate prods about whether or not they are a couple are ignored, as are any attempts to decipher the meaning behind their band name (early rumours suggest it's something to do with Prince song titles). Throughout, there's an overriding sense that they don't like to reflect on the past, so questions about their first incarnation in 2007 as part of the folk band the Dora Steins are met with a polite but curt rebuttal. "It's not interesting to talk about that because we were not that interested in it," is Gustaf's reponse.
Mystery hangs around this band, both on record and, especially, in person: whether it's the conspiratorial whispering with each other in Swedish, the conversations punctuated by Malin's childlike yelps of laughter, or Gustaf's tangential flights of fancy, it's like stepping into another world. During one coversation, the pair get lost in a story about how they're prone to pick up on people's accents and inadvertently start copying them, the outcome of which is me gawping at Malin in tears of laughter over the correct pronunciation of "magazine".
'It's important to say in the interviews that we make this music together; it's a very close collaboration' – Gustaf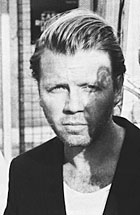 There are some things we do know about Niki & The Dove, however. Firstly, they make the kind of pop music only Scandinavians seem capable of: all strident and immediate on the one hand but also curiously knotty and multi-layered, with each song marrying lyrical complexity with clattering percussion and joyful dollops of synth.
Secondly, we know that their music features a lot of anthropomorphisation of animals. Last year's excellent debut single DJ Ease My Mind, for example, was inspired by a vision Malin had of four galloping horses, while The Fox was born out of a children's story written by Swedish author Pija Lindenbaum in which the main character shares her problems with a fox who then takes them and buries them in the ground. This may help explain why a host of music blogs have labelled the band "pagan" and/or "witchy".
Thirdly, we know that Malin and Gustaf started out making music for theatre, as that's how they first met in Gothenburg in 1999. "When I heard Malin's music, I looked up to it actually," says Gustaf. "She did such great things and I was moved when I heard it. When we decided to make music together it was such a big honour for me to work with her." And what did Malin make of Gustaf's music? "I had so much respect for Gustaf," she says, suddenly very serious, "so when I first got to know him I was very shy and I could barely speak because I thought he was so good." There's a brief pause and it feels like we're about to break into a group hug before the pair erupt with laughter. "This is so silly," she snorts.
By February 2010, Niki & The Dove had been born, with early songs Under The Bridge and Mother Protect (the latter of which appears on their new EP The Drummer). It appeared they were revelling in the collaboration but early press shots focused on Malin, whose wild hair and love of facial glitter meant it was easy to tag them as another "kooky" female-led pop duo with a silent male genius lurking in a studio creating all the songs. This is definitely not the case as Gustaf takes care to point out: "It's important to say in the interviews that we make the music together and it's a very close collaboration."
For Malin, the suggestion is insulting: "I must say that I feel very, very sad about that prejudice because music has always been so important in my life and writing and making music and programming, since I was 11 years old. I get really low when I hear that. Music is so important to me."
It's also refreshing to hear them talk about aspects of being a pop star that most other bands tend to moan about. You know, things like recording and touring. Malin and Gustaf make it sound like a joy from start to finish, be it improvising different sounds in the studio (the sound of keys rattling was added to the drum beat on The Fox, a lamp was played during another song and Mother Protect's chorus of panpipes is actually Gustaf blowing into his hands), or performing in front of just 27 people during an early gig in Glasgow. "In the bus on the way there," recalls Gustaf, "we were thinking ,'Who is going to come and see us? How can they know about us?' When 27 people were there, we were so happy for those people and they were so warm and so friendly." For them, there's no "becoming" Niki & The Dove, no artifice. This is them on and off stage.
"I think it's important to have that personal feeling inside you because you want to communicate something that is warm and honest," he says. "For my sake, I don't want to do something that we aren't."
'We have this simple dance we do for The Drummer. When some of the audience started to do it. We were just, 'AHHHHH!'" – Malin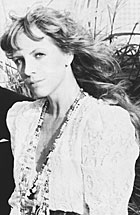 This immediacy and warmth saw a recent festival performance in Sweden move from a singalong into an all-out dance-off, as Malin describes: "We have this simple dance we do for The Drummer and suddenly we noticed that some cliques in the audience started to do the dance. We were just, 'AHHHHH!" She screams at this point, a cry so sudden and joyous it nearly makes the man at the neighbouring table fall off his chair. "OK, people sing along, but this was something else."
Niki & The Dove may exist in their own bubble, but it's not impenetrable; their songs allow the listener to take as much or as little from them as they wish. The new EP, The Drummer, is seven tracks long, features three instrumental interludes and is a conceptual suite about the desert. At the same time however it features some of the most expertly crafted pop you're likely to hear. For Malin in particular, making a set of songs concentrated on a specific theme was key: "We were very much into the dark woods [on The Fox] and we wanted to break free and interpret the desert [on The Drummer]. I see the desert as the end of something and the beginning of something else." That title track – a ridiculous fusion of chunky synth lines and rattling percussion – is perhaps their poppiest moment to date and there's an energy to it that sets them apart.
"[The Drummer] is the fear. Your heart is beating because of the fear, but it's what makes you feel alive, at least you know you're not dead," she continues. Elsewhere, the creeping Last Night represents the "lush oasis" in the desert, Mother Protect is the undulating epic complete with – wait for it – a bit that sounds like Kate Bush, while Manon was written during the North African uprisings and the Japanese tsunami, attempting to reflect what Gustaf calls "a human tsunami against the dictators and a natural catastrophe".
With their debut album due out early next year, with just one or two more songs left to complete, Malin and Gustaf are still trying to unravel the biggest mystery of all. "The simple pop song is such a powerful thing. Really it's a quest and a riddle to work out the power of it," says Gustaf. "It's not only a commercial thing – of course something can be a hit if it's pushed on the radio 50 times a day – we are talking about the songs that take you and the first time you hear it you get dizzy and you have to hear it over and over again." For this beguilingly odd couple, that quest could be nearly over.