Friendly Fires, On tour
Friendly Fires are a band whose music is flying through the 1980s. Having started with streamlined punk-funk, full of wild drumming and guitar thrashing, they've now arrived at 1983 and Club Tropicana. The band's current album Pala is still jutting of chin in its heavy dance/pop workouts, but it's also 80s aspirational: tans, shorts, and umbrella drinks on a lilo. All of which is probably in their blood, given they're from sunny old St Albans. What's more impressive, though, is that the band are developing from quite fashionable new band to really quite big pop band with a refreshing lack of cheese. Still punky in attitude, the occasional wine bar gloss of their music is underwritten with good lyrics, good ideas and properly sweaty commitment.
O2 Academy, Bristol, Thu; O2 Academy, Birmingham, Fri
John Robinson
Summer Camp, On tour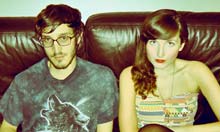 There remains a strong affection for the high school movies made by the Hollywood "brat pack" of the mid-80s. Not least, from Jeremy Warmsley and Elizabeth Sankey of London duo Summer Camp, whose debut album Welcome To Condale imagines a fictional Los Angeles suburb in which the songs take place. All a refreshing change from "write what you know", but Summer Camp's music is a far cry from the stadium post-punk of Simple Minds and Psychedelic Furs. Instead, this is a kind of supercharged indie rock. There's a certain barbed wit here but, compared with chillwave, it shows how nostalgia for the same era can reap very different outcomes.
Lancaster Music Library, Wed; Mojo Bar, Liverpool, Thu; The Dog & Parrot, Newcastle upon Tyne, Fri
JR
Lana Del Ray, Glasgow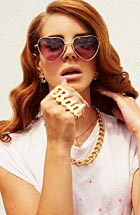 Although an internet phenomenon, Lana Del Rey is an artist whose persona is as much James Ellroy heroine as it is multi-platform singer-songwriter of 2011. Such is the genius of her first offering, Video Games, in which she reveals an artfully morose song, and also a video filled with an evocation of Hollywood that's part 1951 (pool, palm trees, tragic actress), part now (Lana Del Rey). The fact that Lana Del Rey is an alias (of 25-year old New Yorker Lizzy Grant) has troubled some people. Really, it only makes the whole idea perfect: a new town, a new identity, the dream of making it big. Musically, the tracks so far available suggest Del Rey as part edgier Nora Jones, part Adele-goes-Twin Peaks. Either way, it's pretty irresistible.
Oran Mor, Sat
JR
Gregory Porter/Jazz Voice, London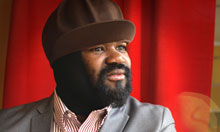 This year, despite recessions, arts cuts and meltdowns, the annual London Jazz Festival is still taking over the city for 10 days with a raft of risen and rising stars across close to 300 gigs. Jazz Voice is the annual traditional opening-night fanfare, hosted by Victoria Wood, curated by arranger, conductor and trumpeter Guy Barker, and celebrating a century of popular song. Guests are drawn from a huge spread of contemporary singing, including vocalist/cellist Ayanna Witter-Johnson, former Pet Shop Boys session singer and harpist Lucinda Belle, the Noisettes' Shingai Shoniwa, Grammy-nominated improviser Norma Winstone and Gregory Porter. As Porter showed on London's Revoice! festival, he can unite soul styles from Barry White to Stevie Wonder, Kurt Elling's pin-sharp, improv precision, balladeering delicacy, and also add a social/political agenda.
Barbican Hall, EC2, Fri
John Fordham
Brubeck Quartet, London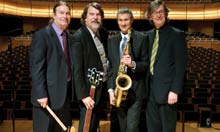 Pianist and composer Dave Brubeck showed how a labyrinthine instrumental jazz could still storm the pop charts in the 1950s and 60s – and his musician sons Darius, Chris and Dan, augmented by British saxist Dave O'Higgins, are shrewd rekindlers of the old magic that produced hits like Take Five, while adding some personal enthusiasms. Last year in the same venue, the four cantered affectionately through the hit list, but didn't try to clone the original sound. Drummer Dan Brubeck has a looser, splashier sound than original percussionist Joe Morello, and electric bassist Chris and O'Higgins infuse the sound with contemporary bite. Pianist/leader Darius Brubeck's South African experience also broadens an absorbing mix.
Ronnie Scott's Club, W1, Wed to Fri
JF
Pavilions, London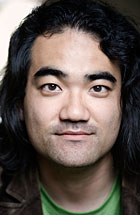 Although it contributed to the Southbank Centre's Boulez fest a month ago, the London Sinfonietta's new concert series finally starts this weekend. There are portrait concerts devoted to Wolfgang Rihm, Olga Neuwirth, George Benjamin and Harrison Birtwistle to come, as well as collaborations with Matthew Bourne and Martin Creed, but the first concert, which is conducted by Martyn Brabbins, concentrates on a younger generation of composers. There's an early-evening programme of new works by James Olsen, and four young composers from the Sinfonietta's Writing The Future scheme, before the main event, which is also made up entirely of premieres. The first performances are both Sinfonietta commissions, one from Dai Fujikura – a concerto for the orchestra's principal double bass – and the other from Charlie Piper, while the works new to Britain come from Steven Daverson, Iris ter Schiphorst and Francisco Coll.
Queen Elizabeth Hall, SE1, Sat
Andrew Clements