The Kills, Manchester
Now that the White Stripes are sadly no more, the Kills – whose singer Alison Mosshart also appears with Jack White in the Dead Weather – have succeeded them as the world's premier scuzz-rock duo who used to sleep together but now merely channel that pent-up sexual tension into artfully dishevelled songs about ill-fated romance and the dark side of town. This will be the Kills' biggest tour to date, and not just because their gigs are now on the radar of celebrity magazines. Those attending in the hope of catching a glimpse of Jamie Hince's fiancee Kate Moss at the side of the stage may be better advised to focus on tracks from the new album Blood Pressures, which adds colour to the Kills' previously staunchly monochrome palette, without sacrificing any of their bite.
Central Methodist Hall, Fri; touring to 3 Jun
Sam Richards
Emeralds, On tour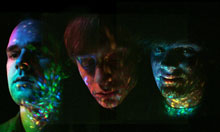 They may not have a singer or a drummer, eschewing convention in favour of thick washes of hypnotic synth drone, but Cleveland, Ohio's kosmiche power trio Emeralds don't make ambient music in the benign, Music For Airports sense. Instead, they make Music For Space Stations, where shuttles take off with a euphoric whoosh. Emeralds shows often inspire as much headbanging as they do rapt contemplation. Their best songs sound like 80s power ballads with the macho bluster removed and the bits that make you want to punch air looped and amplified. Quite a trip, all told.
Village Underground, EC2, Sat; Hare & Hounds, Birmingham, Sun; The Arches, Glasgow, Mon; Whelan's, Dublin, Tue
SR
Thee Oh Sees, On tour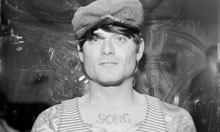 John Dwyer is the American equivalent of our own Billy Childish, a compelling proselytiser for "real" garage rock, whose prodigious output is informed by an unshakeable and some might say entirely sensible conviction that rock'n'roll reached its zenith in 1966 with the release of Wild Thing by the Troggs. Whether with previous bands Pink And Brown or Coachwhips, or current lot Thee Oh Sees, Dwyer has always prized feeling over fidelity, and guts over glory. His primitivist stance can become tiresome on record but live Thee Oh Sees make a gloriously naive and compellingly ramshackle racket.
The Dome, N19, Thu; The Hydrant, Brighton, Fri; touring to 30 May
SR
Robert Glasper, London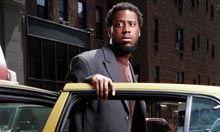 Young American pianist Robert Glasper's appearance at last year's London Jazz Festival was one of the most memorable episodes of the star-packed 10-day event. A scalding, unscheduled appearance from trumpeter Terence Blanchard (which shifted Glasper's familiar street-grooves to almost jazz avant swing) helped, but the hip-hop-savvy and improvisationally open Glasper would have been one of the LJF's brightest stars anyway. His show was a typical mix of material, from Herbie Hancock's I Have A Dream to Nirvana's Smells Like Teen Spirit. Three of the four nights of this Ronnie's season feature Glasper's Experiment band, the hip-hop, funk and electric ensemble that featured on his Double Booked album. Thursday's final night features the pianist's jazzier trio. Both are driven by Chris Dave's ingenious mixture of hip-hop polyrhythms and arrhythmic swing.
Ronnie Scott's, W1, Mon to Thu
John Fordham
Danny Driver, London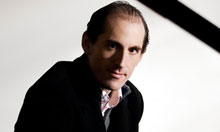 Over the last two decades of his creative life, the composition of 18 piano studies ran like a spine through Gÿorgy Ligeti's output. The Studies are arguably the most important works for piano composed in the last 50 years. But the fearsome technical challenges that many of them present have meant that few pianists regularly include them in recitals. Danny Driver is one who is willing to put his technique to the test, however, and he plays a selection of the pieces in a concert presented by Transition_Projects, in which the music will be integrated with interactive film devised by Netia Jones. If her visuals can, in any way, match up to the richness of Ligeti's aural imagination then it will be quite an achievement.
Kings Place, N1, Mon
Andrew Clements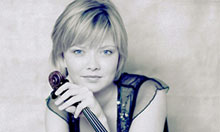 Since pianist Joanna MacGregor became artistic director at Bath five years ago, she was worked very hard at broadening the festival's appeal and to take its programming across as many musical boundaries as possible, working jazz, folk and world musics into its mix. The process continues with this year's events; the opening concert, given by MacGregor herself with the Britten Sinfonia and the City of Bristol Pipes and Drums, ranges from music by James MacMillan to Scottish folk songs and blues arrangements for trumpet and orchestra. Later in the festival a performance of Stravinsky's masterpiece Les Noces is part of an evening of sacred and profane Russian wedding music (1 Jun), while Berlin between the world wars is evoked in an appearance by Ute Lemper and a celebration of Kurt Weill's collaboration with Bertolt Brecht. More conventionally there are appearances by the Tokyo Quartet and violinist Alina Ibragimova, while a whole day will be devoted to the music of the greatest of British experimental composers, Cornelius Cardew.
Various venues, Wed to 5 Jun