White Denim, Brighton & London
While it remains gauche to openly admire a rock band's "chops" – for that way lies Yngwie Malmsteen pawing a double-necked strat – White Denim are a group who wear their virtuosity lightly. Once a resourceful garage rock trio, they have gradually expanded their remit; now a quartet, their terrific new album D finds them chancing their arm at southern rock, prog, psych, country and jazz – sometimes all in the course of the same song. Live, they provide a rollicking white-knuckle ride in which songs are seemingly cut off in their sweaty, heaving prime, only to be immediately replaced by other songs boasting even sweeter choruses or wilder guitar breaks.
The Great Escape at Brighton Coalition, Sat; KCLSU, WC2, Mon
Sam Richards
Kurt Vile, On tour
With the best punning punk rock name since Dinah Cancer, it was maybe inevitable that Kurt Vile turned out to be a laconic rock'n'roll wastrel. Vile's fuzzed-up textures are all over J Mascis's recent solo album, the Dinosaur Jr frontman knowing a budding slacker hero when he hears one. In recent song On Tour, he compared life on the road to Lord Of The Flies before confessing, "I wanna beat on a drum so hard till it bleeds blood", so any tension you detect between him and his band the Violators is unlikely to be fabricated.
Rough Trade East, E1, Thu; Corsica Studios, SE17, Thu; Sound City at Kazimier, Liverpool, Fri
SR
Low, On tour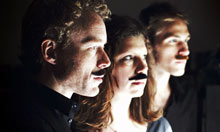 Soft, slow and stealthy: words that could apply both to a typical song by Minnesotan Mormon trio Low, and their career as a whole, now reaching a kind of critical mass after 18 years of quiet persistence. Robert Plant recorded two of theirs on his Band Of Joy album last year, and new LP C'mon has garnered rave reviews. It would be pushing it to say that these gigs will be celebratory affairs, but there is vindication in the fact that such fragile music has turned out to be so resilient.
Queen's Social Club, Sheffield, Mon; Classic Grand, Glasgow, Tue; The Sage, Gateshead, Wed; Manchester Academy, Thu; Trinity, Bristol, Fri
SR
Ambrose Akinmusire, London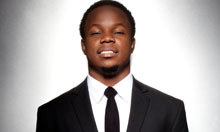 When The Heart Emerges Glistening might be a title with a faintly gothic ring to it, but there's nothing sinister about the music of the remarkable, 29-year-old California-born trumpeter Ambrose Akinmusire, who presents the captivating repertoire from that album on this show. Akinmusire, who has worked regularly with influential former M-Base composer and sax virtuoso Steve Coleman, is one of the most instantly recognisable and breathtakingly accomplished trumpeters in world jazz, with a flute-like control of quiet high sounds that resembles the ambient approach of the Norwegian Arve Henriksen, but which reveals more robust African-American roots in its adaptation of postbop methods. Akinmusire leads a long-running band of like-minded associates, and the spontaneity of its group sound sometimes recalls the one-touch reflexiveness of the 1960s Miles Davis quintet.
Ronnie Scott's, W1, Wed
John Fordham
Peter Eötvös, London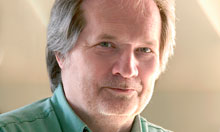 The last of the BBC's Total Immersion days this season is devoted to a composer who a decade ago was still better known for his conducting than he was for his own music. Since then, however, the Hungarian Peter Eötvös has moved to the forefront of European music, largely through a series of strikingly successful operas, such as Three Sisters and Angels In America, with scores that manage to combine accessibility with at least a veneer of radicalism. But as a conductor, whose performing career began in Karlheinz Stockhausen's own ensemble, Eötvös's avant garde credentials are impeccable. The events today include a showing of a film of his Three Sisters, and an orchestral concert conducted by Eötvös himself that brings the UK premieres of IMA, his biggest choral work to date, and Levitation, as well as another chance to hear the impressive ZeroPoints, which the London Symphony Orchestra introduced 11 years ago.
Barbican Hall, EC2, Sat
Andrew Clements
Frank Bridge, Southampton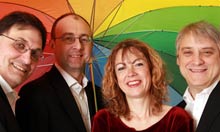 Several times over the last 20 years it has looked as if the tide of fashion was at last running in favour of the music of Frank Bridge, and things are looking up once again. The Hallé have just released a superb recording of his rhapsody Enter Spring, and the same piece is also scheduled for the Proms in the summer. Meanwhile the Maggini Quartet begin a series of recitals this week in which they will play all four of Bridge's string quartets. Before the first world war his music was the epitome of Edwardian decorousness, but later it became much more expressionist, and in their first recital the Magginis are playing the two quartets, the Second and Third, that lie either side of Bridge's great stylistic watershed.
Turner Sims Concert Hall, Tue
AC