A Magic Flute, London
For almost half a century, Peter Brook has been the most influential theatre director in the English-speaking world, and since 1974 the main focus of his work has been the Théâtre des Bouffes du Nord in Paris. At the age of 85, though, his production of Mozart's Magic Flute was his last show as artistic director there. Like Brook's earlier version of Bizet's Carmen, A Magic Flute is a condensation of the original, packed into a single 90-minute span. The musical numbers are sung in the original German, the dialogue between them spoken in French, and the action is presented on a bare stage with a minimum of props. Reviews of the Paris premiere were mixed, but everything Brook does has its own magic.
Barbican Theatre, EC2, Wed to 27 Mar
Andrew Clements
Mike Stern; Avishai Cohen, Poole; London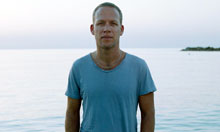 This week reveals the diversity of contemporary jazz through the work of two very different practitioners. Former Miles Davis guitarist Mike Stern leads a formidable fusion band to play his current Big Neighbourhood repertoire. Though Stern's shuffles through the scrapbook of contemporary fusion references can sound a bit automated, he's a gifted guitarist with a ballad sensitivity to go alongside his raw power. A contrastingly world-jazzy composer with a folksong-inflected personal vision is Israeli double-bassist Avishai Cohen, previewing music from his new Seven Seas album. Cohen's ingenuous English-lyric vocals can be an acquired taste, but his bass playing is sumptuously inventive, and his middle-eastern, north African, and Spanish-influenced melodies often very affecting.
Mike Stern: Union Chapel, N1, Fri; Avishai Cohen: Mr Kyps, Poole, Wed; Union Chapel, N1, Thu
John Fordham
Heinz Holliger, London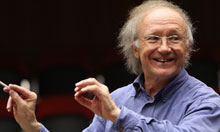 For most of his career Heinz Holliger was primarily an oboe player, the greatest in the world; his work as a composer very much came second. But as his playing career has wound down his composing has become much more significant. Now 73, the Swiss-born Holliger arguably now ranks among the most significant European composers of his generation, though his large-scale works are rarely heard in Britain. This week, however, Holliger is in residence at Kings Place for four days, curating concerts of his own music juxtaposed with works by composers who have inspired him, such as Robert Schumann and Alban Berg, and those who have influenced him including György Kurtág and his teachers Sandor Veress and Pierre Boulez. All the pieces in the series are chamber-scale alas, but there will be more than enough of Holliger's own beautifully crafted and genuinely strange music included to build a convincing portrait of this increasingly important figure.
Kings Place, N1, Wed to 26 Mar
AC
The Unthanks, Trembling Bells, On tour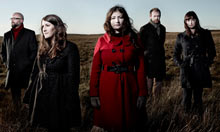 While Mumford & Sons do good business with their magpie-style take on the English folk tradition, there also exists a clutch of bands doing rather more interesting folky work. Performers of ancient tunes and comparatively modern covers, the Unthanks are steeped in tradition, but transform all with their mystical power. In support, Trembling Bells come out of the Scottish improv scene but tap into something unique, via the vocals of the classically trained Lavinia Blackwall.
Exeter Phoenix, Sat; De La Warr Pavilion, Bexhill-on-Sea, Sun; Arnolfini, Bristol, Mon; St David's Hall, Cardiff, Tue; The Point, Eastleigh, Wed; Regal, Oxford, Thu; Howard Assembly Room, Leeds, Fri
John Robinson
Arbouretum, On tour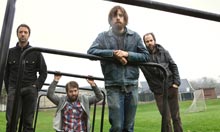 A case of opposites attracting, Arbouretum do fine work reconciling two unlikely bedfellows: English folk-rock and sludgy US grunge. It may sound odd in principle, but Dave Heumann's band have made it hugely successful in practice. Whatever sharp edges and philosophical bent there may be in the music is helped on its way by some dope jamming: heavily distorted guitar exploration is a way of life for this band, and their groove is something to reckon with.
Miss Peapod's Cafe, Penryn, Sat; Deaf Institute, Manchester, Sun; Captain's Rest, Glasgow, Mon; The Cluny, Newcastle upon Tyne, Tue; Hare & Hounds, Birmingham, Wed; The Borderline, WC1, Thu
JR
Josh T Pearson, On tour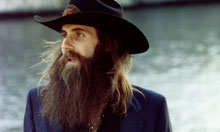 The former frontman of Lift To Experience – an eccentric Texan group dealing in cultish post-rock – Josh T Pearson disappeared off the map nearly 10 years ago. Where has he been? To judge from Last Of The Country Gentlemen, his debut solo album, and first release for 10 years, he's been to hell and back. The biographical facts are one thing: having split his band, Pearson found himself unable to write, thinking that his previous work would be hard to top. He withdrew from society and sold his possessions. As extreme as that may make him sound, however, it's nowhere near as extreme as the music with which he has returned. Rather than noise, Pearson's new album is marked by eerie quiet, the presence of Bad Seed Warren Ellis only adding to the sense of psychological drama being played out. Doomed love is at the album's core; Pearson has happily survived to tell his tale.
Queen's Social Club, Sheffield, Thu; Stereo, Glasgow, Fri
JR